It's finally that time of year when we can definitively answer the question that Hank William Jr. loves asking so loudly.
Are you ready for some football?
Yes, Mr. Williams. Yes, I am. I know football has not exactly been a squeaky-clean enterprise lately. I'm well-aware of the long list of bad press it has generated over the past year and before it. I don't doubt that there will be plenty of controversies to come, some more egregious than others.
For now, though, I want to set aside all the outrage, grand-standing, and whining for a moment and focus on real, actual football. Last year, I made a series of predictions and picks for how I thought the 2017 season would play out. I was dead wrong. I had the Panthers and the Steelers in the Super Bowl. One didn't make the playoffs and the other got knocked out in the second round.
I'm not an expert, nor am I psychic. I freely admit that. However, I am a die-hard football fan who follows multiple teams, right down to which knee-ligament they injure. As such, I'm going to share my gut predictions for how the 2018 season will pan out, minus the inevitable controversies.
Like last year, I can only assume so much before the first game. Injuries, front office shake-ups, and player suspensions are likely to upend any predictions. For now, though, here are my picks for the division winners and the outcome of Super Bowl LIII.
---
AFC East
Once again, this is the easiest division to pick in football. It has been for nearly two decades now. It's not just that the Patriots are that good with Bill Belichick as a coach and Tom Brady as a quarterback. Every other team in the division just keeps finding ways to fall behind.
The Buffalo Bills ended a 17-year playoff drought last year, only to ditch their starting quarterback, Tyrod Taylor. The Miami Dolphins thought they could win with Jay Cutler and the less said about the New York Jets' struggles to replace Joe Namath, the better. I'm not saying that it's impossible for these three teams to overachieve this year. I'm just saying they have a lot working against them.
As long as Tom Brady stays healthy, the Patriots should win their division with ease. The Dolphins are the only wild card, but that depends on Ryan Tannehill's ability to recover from a torn ACL and an offense that traded away its best receiver to Cleveland. The Patriots dynasty will end at some point, as all dynasties do. It just won't be this year.
Winner: New England Patriots
---
AFC North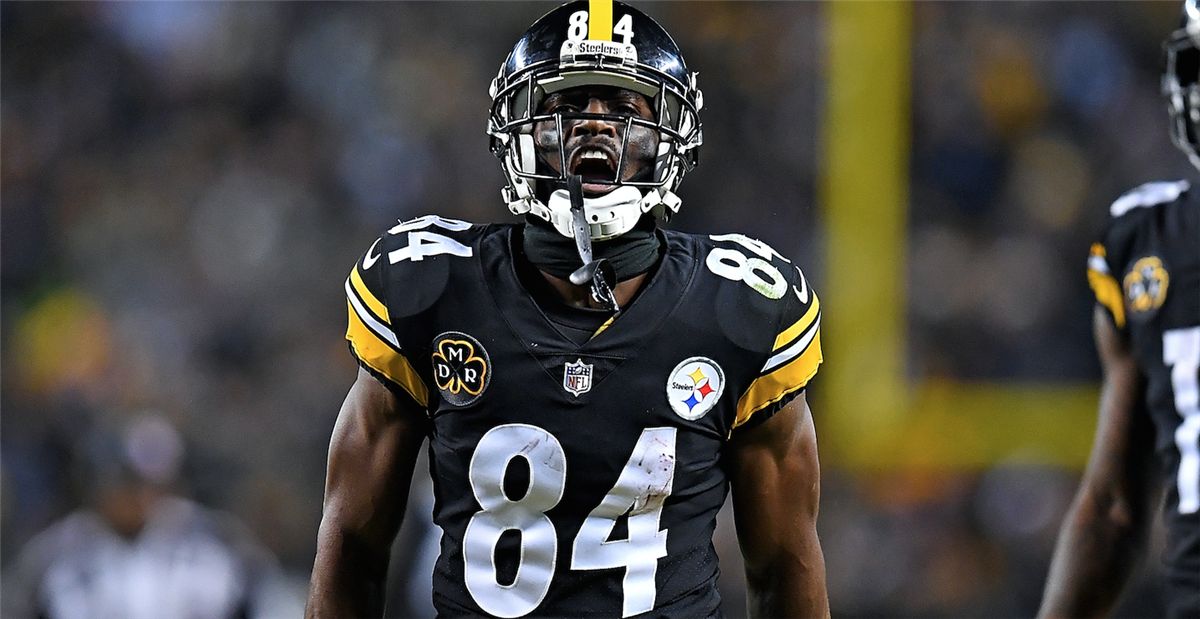 This is another easy division to pick, but one that might not be as easy as usual. As of now, the Pittsburg Steelers are the most complete team. They have the best receiver in football in Antonio Brown. They have a two-time Super Bowl winner in Ben Roethlisberger. They have an all-pro running back in Le'Veon Bell. They have what it takes to win the division and make a run at the Super Bowl.
As good as the Steelers are, though, their age is showing. Roethlisberger has a lengthy injury history and Bell seems to be getting impatient with wanting a long-term deal. Every other team in the division is catching up to them, including the Cleveland Browns. However, until the Browns can prove they can win at least one game, they're a long way from competing.
Both the Baltimore Ravens and the Cincinnati Bengals have improved. The Ravens are getting Joe Flacco back healthy and they've gained a few offensive weapons. Unlike previous years, the Steelers will not run away with this division early. They'll have to fight for it, going into December.
Even with the improvement of their rivals, though, I think it's still the Steelers' division to lose. Roethlisberger understands his window for another Super Bowl is closing. The team got blind-sided last year by the Jaguars and they're going to make a hard push for one last run before their core starts to fracture.
Winner: Pittsburg Steelers
---
AFC South
Unlike the previous two divisions, this one might be the most competitive division in football. You could easily make a case for any one of these teams winning the division and not seem crazy. This division was one of the tightest in the league last year and it's going to be even tighter this year.
In the end, though, I believe the Indianapolis Colts will come out on top. I know that assumes a lot about Andrew Luck's health. He hasn't played in a regular season game since 2015 because of a shoulder injury. However, I believe that just means he'll be well-rested and able to re-establish the Colts as a force to be reckoned with in the AFC.
It won't be easy. Both the Huston Texans and the Jacksonville Jaguars will fight them for the division. While I think the Texans will get a boost with the development of Deshaun Watson, I don't think he's ready to overtake Luck. It's easy to forget that just a few years ago, Luck took a scrappy Colts team to the AFC championship. The team he has around him is much better and I think that'll be the deciding factor.
Again, this could come down to the last week of the season. This division may end up producing two wild card teams. At the moment, though, I believe Luck's return will be the deciding factor.
Winner: Indianapolis Colts
---
AFC West
This is a tough division to predict. It's one of those divisions that doesn't have a really dominant team, but it doesn't have any really bad teams either. All four of them have talent on both sides of the ball. All four could get hot at just the right time and make the playoffs. For the moment, I think the Oakland Raiders have the best chance.
That's not just because of the return of Jon Gruden as their coach. I believe they have a solid core with Derek Carr as their quarterback and Khalil Mack as their top defensive player. Yes, I know Mack is in the middle of a contract hold-out. I don't believe that's going to last too deep into the season. This team has too much going for it.
I know the Kansas City Chiefs and Denver Broncos have top-tier defenses, but I don't think that will be enough to carry them through. Patrick Mahomes and Case Keenum just aren't going to provide enough balance. I believe Philip Rivers could certainly carry the Los Angeles Chargers to the division if the team gets hot, but that whole team is in flux right now. I don't see it having enough to overtake Oakland this year.
Winner: Oakland Raiders
---
NFC East
This is probably my most ambitious pick. I know the New York Giants finished dead last in the division last year, which led to the end of Eli Manning's consecutive start streak and the end of Ben McAdoo's tenure as coach. However, this division is almost always in flux and I think the time has come for the Giants to reclaim it.
The Philadelphia Eagles may be the defending Super Bowl champs, but I also see them taking a step back. I've seen a pretty sloppy team throughout preseason. Carson Wentz is still recovering from a torn ACL and Nick Foles has not shown that he can carry over his astonishing playoff performance that led the team to their first Super Bowl. The team will still be good, but it won't repeat.
The NFC East, historically, has not let teams repeat. It's just too competitive and the teams around the Eagles are too hungry to let them do it again. The Washington Redskins keep stocking up on defensive talent and the Dallas Cowboys, despite losing Dez Bryant, still have playmakers on both sides of the ball.
What will carry the Giants beyond them, though, is their investment in Saquon Barkley, their fourth overall pick in this year's draft. He is, by far, the best running back the Giants have had since Tiki Barber. He will provide the Giants offense with the kind of balanced attack that helped propel it to two Super Bowl victories.
I believe the Giants of 2018 will use the same script as the Cowboys of 2016, following a rookie running back into the playoffs. While I don't think they'll go all the way, I believe they have the tools they need to overcome their rivals, at least for this year.
Winner: New York Giants
---
NFC South
This is another division that always seems to be in flux. Every year seems to birth a dominant team. It was the Carolina Panthers in 2015. It was the Atlanta Falcons in 2016. It was the New Orleans Saints in 2017, thanks to two rookie running backs that carried their offense. This year, though, I believe the Falcons will once again rise to the top.
Beyond the fat new contract they just gave Matt Ryan, I believe the Falcons have a good blend of defensive talent to go along with offensive weapons that include the likes of Julio Jones. Last year, they kept things close and managed to make it into the playoffs as a wild card team. They just didn't make enough plays when it mattered.
I believe they'll fight a little harder this year after seeing the Eagles upset the Patriots in the Super Bowl. I also believe that the Saints, Panthers, and Buccaneers did not do enough to improve in the offseason. I can see one of those teams making it as a wild card team, but I think the Falcons will eventually pull away with the division.
Winner: Atlanta Falcons
---
NFC West
This might be an unpopular pick, especially after the Los Angeles Rams surprised everybody last year with their record. Plus, most saw how hot the San Francisco 49ers got at the end of last year and think Jimmy Garoppolo is the second coming of Joe Montana. I believe both those teams can make a case for winning the division this year, but I'm still going with the team that has a Super Bowl ring in this decade.
The Seahawks really faltered last year and they've steadily lost the core that won the Super Bowl in 2013. However, they still have Russell Wilson, who had to single-handedly win games last year. They also have the most stable coaching staff with Pete Carroll and a fresh crop of defensive talent to build on.
They're not going to be as dominant as they were in previous years, but I think they have what it takes to reign in the Rams and 49ers. Both of those teams are on the rise, but they still have a way to go before they can be true contenders. It's hard to say whether the Arizona Cardinals will be in the mix with journeyman Sam Bradford as their quarterback. In a division like this, though, stability counts for something.
At the moment, the Seahawks are the most stable, consistent team in the division. They're losing ground to the 49ers and Rams, but so long as they can avoid the flood of injuries they had last year, I think they'll still come out on top.
Winner: Seattle Seahawks
---
NFC North
This could very well be the most exciting division in all of football. This division, alone, will help make the 2018 NFL season worth watching. Each team has a capable quarterback. Each team has playmakers on both sides of the ball. Each team is hungry for a Super Bowl. This is one of those divisions that will make for the most drama that doesn't involve Colin Kaepernick.
The Chicago Bears surprised me last year with how well Mitch Trubisky played. The Detroit Lions surprised me by how competitive they were in so many games. Even the Green Bay Packers surprised me with how well they played in the absence of Aaron Rogers. None, however, were as surprising as the Minnesota Vikings and not just because of that last-second miracle play against the Saints in the NFC Divisional round.
The Vikings accomplished that feat with Case Keenum, who is now in Denver. Since then, they landed the biggest offseason prize in recent memory with Kirk Cousins. Seeing the numbers he put up with the Redskins behind mediocre talent at best and the Vikings are officially poised for a Super Bowl run.
I can still see either the Packers or the Lions overtaking them. I can even see the Bears over-achieving at some point. However, in terms of talent and depth, the Vikings are the most complete team. I believe they'll eventually win the division. It'll come down to the final week of the season, but their depth and talent levels are just too great at this point.
Winner: Minnesota Vikings
---
Super Bowl LIII Predictions
I'm not going to speculate on how the playoff seating or wild card teams will shape up. Those kinds of specifics are just pit stops on the way to the Super Bowl, which is the goal for all 32 teams last I checked. When all is said and done, there can be only two teams on Super Bowl Sunday and I believe those teams will be the Steelers and the Vikings.
I believe the Steelers are poised for a run. That devastating loss against the Jaguars last year hurt, but that'll only motivate them even more this year. They were just a few plays short in 2017 and I believe they'll make those plays in 2018. I also believe the Vikings will make enough to finally get to the Super Bowl for the first time since 1976.
Both teams have a solid balance of offense and defense. Both teams have quality quarterbacks with a solid group of playmakers. I think the Vikings are better defensively while the Steelers are better offensively. On paper, both teams are as evenly matched as you can get.
In the end, I predict that the Steelers will inch out am overdue Super Bowl victory. They have too much experience with Roethlisberger and too much talent with Antonio Brown. I believe that'll be just enough to carry them past the Vikings in a close, but decisive game.
Super Bowl LIII Final Score: Pittsburg Steelers 28, Minnesota Vikings 27
---
There you have it! Those are my predictions for the 2018 NFL seasons. They're probably dead wrong, but that's what makes football so much fun. You can be wrong and still enjoy the game.