When we have two things we love, it's only natural to look for a way to combine them. Without that inclination, we wouldn't have such wonderful combinations like chocolate and peanut butter or beer and buffalo wings. It's almost an instinct, mixing the things we cherish in hopes of compounding the joy.
As a fan of romance and superhero movies, I've certainly had this inclination before. I've built dates around going to a superhero movie. When I was with my ex-girlfriend, we would organize our evenings around a particular superhero movie or TV show that we both loved. It made for more than a few memorable moments, the details of which I'll save for my novels and sexy short stories.
I know I'm not the only one who enjoys mixing date nights with superhero movies. The massive box office haul generated by superhero movies essentially guarantees that at least one couple has built their date night around them. I have friends and relatives who have used superhero movies, both in the theaters and at homes, to supplement their date night.
With this being a thing in our current cultural landscape, I thought I'd craft my own short-list for the best superhero movies to see on date night. Keep in mind, this list isn't about which superhero movies are the best or most entertaining. These are the movies that evoke just the right combination of emotions that help make a romantic evening more intimate.
It doesn't have to involve a major romantic sub-plot, although that helps. It also can't be all spectacle and flare. There's a time and a place for those kinds of movies, superhero or otherwise. For date night, the goal is to stir up passion and inspire romantic moments. Having seen pretty much every superhero movie multiple times, and also being a fan of romance, I feel uniquely qualified to craft such a list.
What follows are my top 5 superhero movies for date night. I imagine others will have a different list. I'm sure plenty will strongly disagree with my choice and ranking. That's perfectly fine. This is just my assessment on which superhero movies are best suited for a fun, romantic date night. Enjoy!
---
Number 5: Captain America: The First Avenger
For those who cheered Captain America on in the final battle against Thanos in "Avengers: Endgame," it's easy to forget that he had a long journey to becoming the living legend we known and love. That journey began in "Captain America: The First Avenger" and while it didn't gross $2 billion at the box office, it gave everyone a reason to root for Steve Rogers.
A big part of that journey involved a romantic sub-plot that was simple, basic, and inherently lovable. Before he became a Captain, Steve Rogers was just a lanky soldier who set his patriotic eyes on the beautiful, charismatic Peggy Carter. She wasn't just a pretty face, either. She played an integral part in helping Steve become the hero he sought to be. It's a beautiful story that just happens to have romantic undertones.
There's plenty of action. There's plenty of intrigue as well, in that this movie helped set the stage for the first "Avengers" movie. However, the heart and depth of Steve's love for Peggy strikes all the right chords. It makes Captain America's journey more personal. He's not just this paragon of American ideals. He's a man who seeks to serve his country and love a good woman.
It's a simple story with lovable characters. That's an essential combination for any successful date night movie.
---
Number 4: Wonder Woman
There are a lot of things that "Wonder Woman" did well. For a movie that had so much riding on it, both for the superhero genre and for female superheroes, the success it achieved at the box office is nothing short of remarkable. It's only fitting that it checks most of the boxes for a good date night movie.
It's an epic story full of gods, monsters, war, and humanity. Yes, there's a great romantic sub-plot mixed in with Wonder Woman and Steve Trevor, but that sub-plot works because everything around it works. They both navigate unfamiliar territory together, sharing both the journey and the drama. Along the way, they help one another. They learn from one another. They make each other stronger.
At its core is the sheer heart it conveys. It has always been Wonder Woman's greatest strength and this movie does everything necessary to capture it. Any couple seeing this movie will find moments that will make them smile and fill them with the urge to cuddle. The epic battles that Wonder Woman leads, along with Gal Gadot's wonderful performance, is a nice bonus as well.
---
Number 3: Dark Phoenix
As big an X-Men fan as I am, I'll be the first to concede that the movies have been hit or miss over the years. Some have been great. Some have been nauseatingly awful. However, even the most acclaimed X-Men movies rarely have the attributes of a good date night movie. That changed with "Dark Phoenix." Of all the X-Men movies not associated with Deadpool, this one has all the traits of quality date night movie.
It's not just a superhero movie. It's not just a re-telling of one of the X-Men's most iconic stories in the Phoenix Saga. This is a movie built on high drama and powerful emotions. Much like the Phoenix Force itself, the strength of the story and the characters involved stem from emotions. There's love, loss, anguish, and sacrifice. Tears are shed, anger is shared, and the pain is palpable.
These are all core aspects of what made the original story in the comics so endearing. They're also the sentiments that make a great date movie. The story isn't all world-ending spectacle. It's personal and emotional. What happens to Jean Grey and her friends in "Dark Phoenix" is both dramatic and powerful. It evokes the kinds of feelings you want to share.
There are plenty of other elements in this movie that are worth praising. I covered many of them in the review I wrote for this movie. While I wouldn't go so far as to call "Dark Phoenix" the best X-Men movie, I'm comfortable saying it's the best X-Men movie to share with a date.
---
Number 2: Deadpool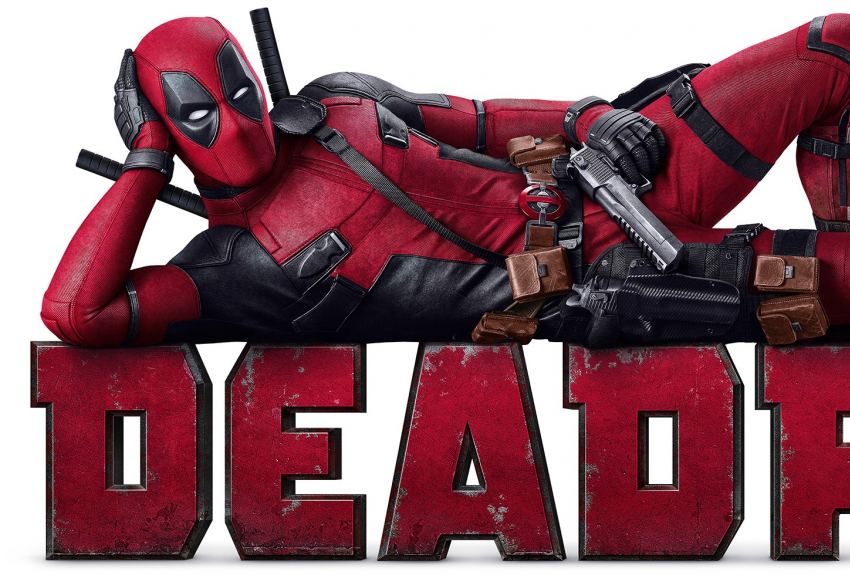 This is one of those movies that caught a lot of people by surprise in the best possible way. Without a doubt, the first "Deadpool" wildly exceeded everyone's expectations, from X-Men fans to romance fans to fans of anything associated with Ryan Reynolds. Between the box office it generated and the praise it earned, it's easy to forget that this movie is built around a love story.
That's not just the musings of a self-professed romantic. That's exactly what the movie says through Ryan Reynolds' uncanny charm. Even the marketing for this movie teased its romantic undertones and for good reason. As funny, crude, and violent as Deadpool was, the movie was still built around romance and it was built well.
The love between Wade Wilson and Vanessa was genuine, sexy, and sweet. A lot of Deadpool's motivations and antics were a direct result of his love for Vanessa. It's the kind of love story that will make you smile, laugh, and even gag a bit. For any couple looking for a little of everything in a date night movie, "Deadpool" delivers all that and then some.
It's the kind of romance that's genuinely fun. No matter how serious you are with your lover, it's important to have a little fun and "Deadpool" never misses an opportunity to have fun. That kind of spirit can only help anyone's date night.
---
Number 1: Guardians of the Galaxy 2
Finding the perfect date night movie isn't easy. Finding one that has just the right amount of fun, entertainment, and dramatic impact can test any couple's patience. Sometimes, a movie is too serious and ceases to be entertaining. Sometimes, a movie is too theatrical, so to speak, and the drama just feels flat. Striking that balance is very challenging, but "Guardians of the Galaxy 2" proves it's not impossible.
Of all the superhero movies I've seen, few hit me with as many feels as this one and it did so without going too heavy on the romance. While there were plenty of romantic elements throughout the story, the greatest strength of this movie was how it gets you to care about these characters. The fact that they include a talking tree, a rocket with a machine gun, and a guy named Taserface is secondary.
This movie had plenty of colorful moments that were funny and quirky. Like its predecessor, it dared to have fun with the genre. However, the fun never got in the way of the drama or the characters. There were elements of family, including parents and sibling rivalries. There were secrets and revelations that hit you in all the right ways. Even when you re-watch the movie, it still has an impact.
It evokes a wide range of feelings, more so than a typical romance movie. The sheer breadth of those feelings is what makes "Guardians of the Galaxy 2" an experience worth sharing. If you're with someone who appreciates those feelings, then this movie will do plenty to satisfy. It's the kind of movie that you can still enjoy by yourself, but it's best when shared with someone special.
---
As I noted earlier, this is just my personal list. If you think there are other quality date night superhero movies, please make your case in the comments. I'd love to hear them. Given the rich slate of superhero movies planned for the coming years, this list is sure to change.