It's never easy, trying to capture the essence of an iconic story. It's even harder when you've tried once before and failed miserably. To say that "Dark Phoenix" faced more challenges than most movies would be like saying tobacco companies have an image problem. Many of those challenges go beyond the story, the franchise, the studios, and even the movie industry, as a whole.
Despite so many confounding circumstances, the most important challenge of "Dark Phoenix" was always the same. After this iconic X-Men story was horribly botched in "X-Men The Last Stand," this movie's primary goal was to do that story justice. The director and long-time X-Men producer, Simon Kinberg, has gone on record as saying he failed in his first attempt. This movie gives him a chance to rectify that.
Before I get into the fiery details, which may include light spoilers, I'd like to offer my personal sentiment after having seen the movie. I understand that not everyone will agree with me, but as a long-time lover of X-Men, this movie means a lot more to me than most in the superhero genre so I like to think that sentiment is strong.
Yes, "Dark Phoenix" does justice to the X-Men's most iconic story.
Yes, "Dark Phoenix" succeeds where "X-Men The Last Stand" failed.
Yes, "Dark Phoenix" is a satisfying conclusion to this era of X-Men that has spanned nearly two decades.
I realize that many might disagree with my assessment. That's perfectly fine. Every movie impacts people in different ways. For me, though, "Dark Phoenix" struck all the necessary chords and then some. It focused on the core components of what makes the Phoenix Saga so endearing and runs with it.
That means that there aren't multiple plots being juggled constantly. From the very first scene, the focus is on Jean Grey and her journey towards becoming Dark Phoenix. It's a journey that has a foundation in tragedy, lies, love, betrayal, and loss. What happens to her is never just a matter of circumstance. There are tough, meaningful decisions made before, during, and after the darkness consumes Jean.
At every turn, there is plenty of drama. Jean Grey isn't just some obscure side-character. She's surrounded by people who love her. Charles Xavier loves her like a surrogate daughter. Mystique loves her like a sister. To Cyclops, she's the woman he loves and for once, there's no terrible love triangle that detracts from that love.
That love gives the drama incredible weight, which is critical for any story derived from the Phoenix Saga. It also ensures the losses leave a major impact and, as one of the trailers revealed, those losses are pretty devastating. They're not just glossed over or forgotten, which was a huge issue with "X-Men The Last Stand." They resonate throughout the story and inform the decisions of multiple characters.
That's not to say every aspect is caught up in personal dramas. "Dark Phoenix" still utilizes a villain to maintain some basic superhero dynamics. That villain, played by Jessica Chastain, isn't as iconic as Magneto or Apocalypse. She and her villainous henchmen are aliens known as the D'Brai, who actually play a critical role in the original story from the comics.
While Chastain is no Thanos, she and her fellow D'Brai have clear, understandable motivations. They're not just there to cause more suffering and upheaval. They sense the power in Jean and they want to use it to serve their agenda. That's perfectly consistent with what Jean and the X-men faced in those same comics.
It also firmly establishes that the Phoenix Force in "Dark Phoenix" is not at all like the one on display in "X-Men The Last Stand." The Phoenix isn't some split personality within Jean. This movie actually embraces the more cosmic aspects of that story. While it only does so to a point, it helps raise the stakes in a way that goes beyond trying to save or kill Jean Grey.
Even with these cosmic elements, however, "Dark Phoenix" never loses its focus on Jean, her struggles, and the X-Men's efforts to save her. The pace of the movie rarely slows down. Things happen quickly and concisely. There are still plenty of intimate character moments along the way, but they never drag. The plot keeps unfolding until the very end.
I won't spoil too many of the details, but I will say that the ending is far less dire and depressing than what unfolded in "X-Men The Last Stand." Jean isn't a coward this time around. She doesn't constantly whine or beg others to kill her before it's too late. She is the one who ultimately decides her fate. More importantly, she is the one who makes those difficult choices.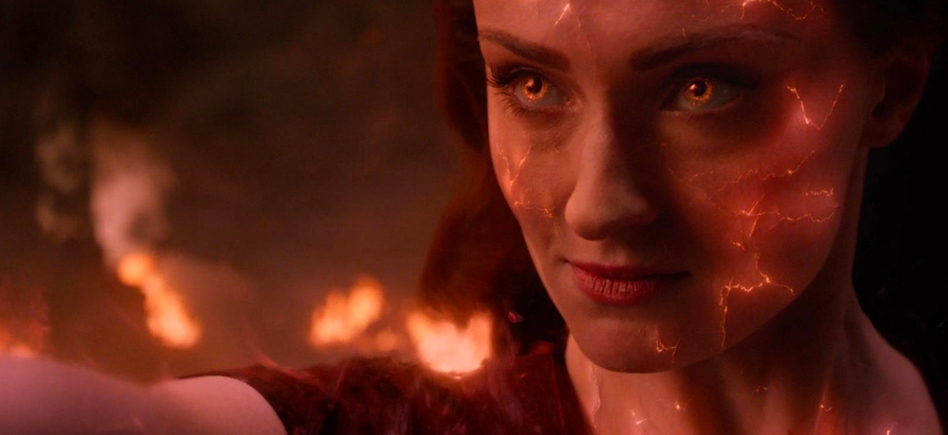 Making all this drama and action work wouldn't be possible without Sophie Turner turning in a truly uncanny performance as Jean Grey. She goes through many emotions over the course of the story. There are scenes in which she goes through more in five minutes than Famke Janssen did in the first three X-Men movies combined. She carries herself wonderfully through the movie's most intense moments.
The collective efforts of James McAvoy as Charles Xavier, Michael Fassbender as Magneto, Tye Sherridan as Cyclops, and Nicholas Hoult as Beast perfectly complement Turner every step of the way. They capture those essential elements of family and team that's so critical for every X-Men movie. This being their last ride with these characters, they make the most of the opportunity.
Unfortunately, some characters don't get as many chances. Alexandra Shipp's Storm and Evan Peters' Quicksilver have fairly limited roles, although Shipp turns in a powerful performance in the final battle. Chastain's alien character, and the D'brai in general, only gets so much refinement. However, that doesn't make "Dark Phoenix" any less effective because it is, at its core, a story about Jean Grey.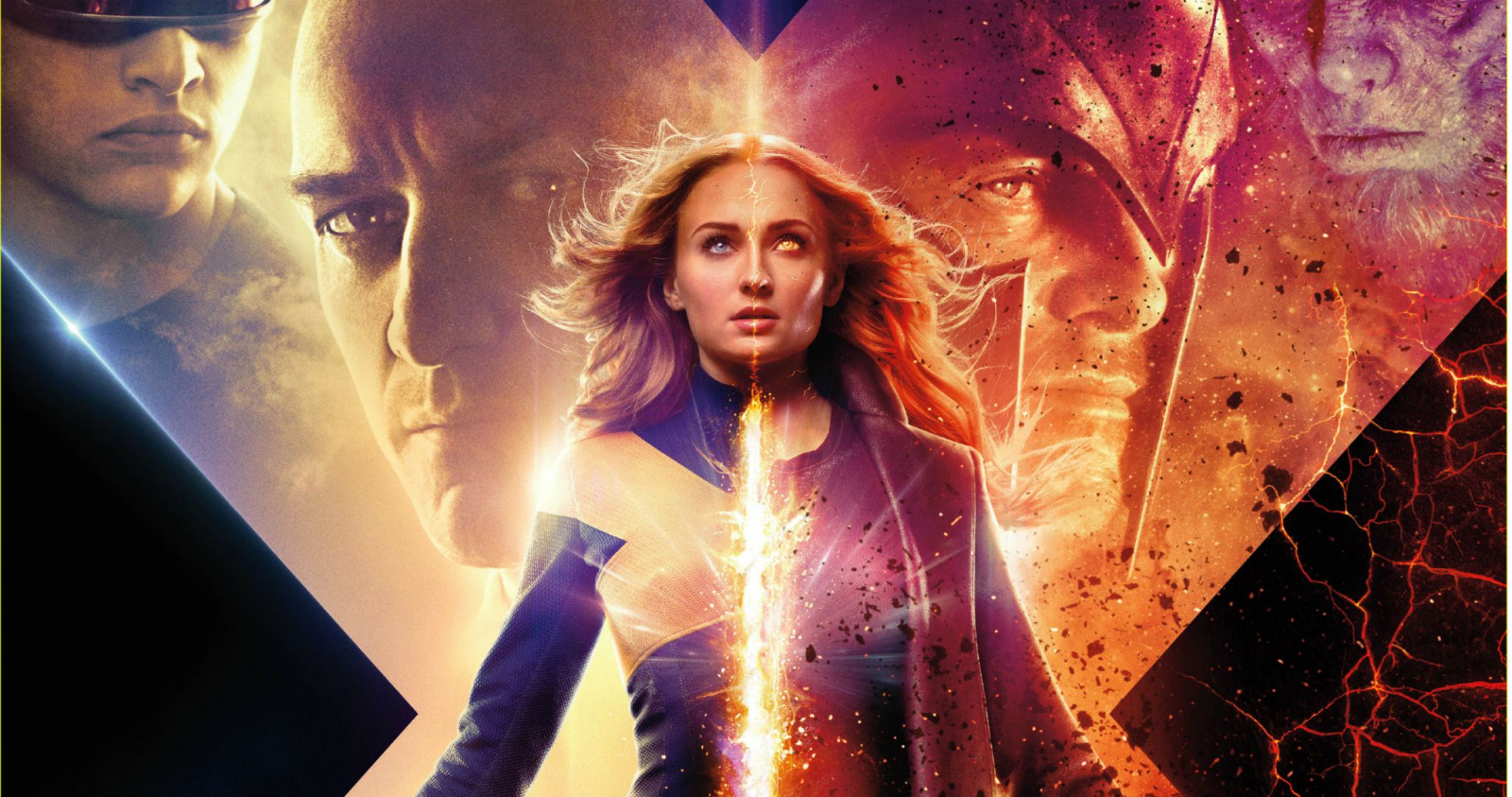 There are other flaws in the movie. To some extent, the constant focus on Jean and the rapid pace of the action prevent other characters or side-plots from getting much emphasis. The long-running romantic sub-plot between Beast and Mystique had some moments, but not nearly enough to maximize the impact of the story.
There are also times when the visuals of "Dark Phoenix" aren't as colorful as they could've been. To some extent, that's more a reflection on the overall style of the X-Men movies, going back to the first one in 2000. These movies have never focused too much on the flashy costumes that are so prominent in the comics. Considering the iconic styles teased at the end of "X-men Apocalypse," it's somewhat disappointing.
This movie might have been able to get away with that 10 years ago, but the rise of the Marvel Cinematic Universe and its embracement of iconic superhero attire make the overall style of the movie seem uninspiring. For most of the movie, nobody even wears a uniform or costume. While a movie like "Logan" can pull that off, it doesn't work nearly as well in "Dark Phoenix."
There are some moments where the visual effects really shine, but not in the ones that would've really complemented Jean Grey's journey. While that fiery halo does show up at one point, it feels like it doesn't show up enough and wasn't quite as radiant as its brief appearance in "X-men Apocalypse."
The finer details of the story aren't flawless either. While they remain concise until the end, there's a bit of ambiguity in terms of how the events in this movie tie to the epilogue in "X-Men: Days of Future Past." There's certainly enough to imply that this movie does not completely undermine that ending, but a lack of specifics leaves a lot of gaps for the audience to fill in.
Even with these shortcomings, the most important components of "Dark Phoenix" still work. It seeks to tell a focused Phoenix story for Jean Grey and it never loses sight of that goal. The acting, the drama, and a brilliant musical score by Hans Zimmer simply add more gravitas to the mix.
Over two years ago, I wrote an article that laid out how the "Dark Phoenix" could succeed in this golden age of superhero movies. Pretty much everything on that list came to pass. This movie embraced the passion surrounding this iconic story. It made use of the Cyclops/Jean romance, kept the Phoenix as the primary plot, and ensured every dramatic moment felt genuine. It didn't check every box, but it came pretty damn close.
Does that mean that "Dark Phoenix" is among the greatest superhero movies ever made? No, I wouldn't make that case, especially when it came out the same year as "Avengers Endgame." The bar for superhero movies is higher than it has ever been before and it's a difficult standard to apply to a movie like "Dark Phoenix."
Does that mean that "Dark Phoenix" is the greatest X-Men movie ever made? No, I wouldn't make that case, either. There are other X-Men movies that rank above this one in terms, but it still captures the most important elements that makes these movies so endearing.
Is it a great movie in general? Yes, I certainly would say it is. If I had to score this movie, I would give it an 8 out of 10. It sets out to do a fitting adaptation of the Phoenix Saga and it succeeds, utilizing all the necessary drama and action along the way. It also caps off 19 years of X-Men movies.
Now, as the X-Men stand poised to enter the MCU, this part of their journey can end and "Dark Phoenix" ended it on a truly uncanny note.