It's been a while since I've talked about my ongoing efforts to further my career as an aspiring erotica/romance writer. It's also been a while since I talked about the traffic volumes of this website. To be fair, recent events involving superhero movies, sex robots, and news involving frustrating social trends have given me plenty to write about. Even with those distractions, I know I'm due for an update of sorts.
First and foremost, I want to make clear that I'm still working hard at breaking into the world of publishing. While "Passion Relapse" and "Rescued Hearts" marked my first novels that were officially published, thanks to Totally Entwined Group, I had hoped they would be a stepping stone. That hasn't quite worked out.
For the past few months, I've been shopping multiple manuscripts that I've been sitting on for a while now. However, much to my dismay, none have been accepted for publication. While Totally Entwined Group has been wonderfully helpful every step of the way, they've chosen to go in a different direction and I'm almost back at square one.
I say almost because, as I write this, I've got another novel that has been in publishing limbo for over a year now. That novel, "Embers of Eros," was accepted a while back by a small publisher for consideration. I got news just a few weeks ago that the publisher is shutting down and I'll be getting the full rights to the novel back.
This novel was already professionally edited and even had cover art made for it. I'm hoping that will make it a more appealing offer for publishers or literary agents. I'm still working on the details since there is some paperwork involved, but I still hope to get that book published at some point.
While the news surrounding my novels hasn't been that promising, things are going much better with my Sexy Short Stories. I began doing these late last year as an experiment in providing more diverse content on this site. The results exceeded my expectations.
The traffic generated by these stories has been growing steadily with each story. This past month, they've helped this site set yet another traffic milestone. According to my WordPress stats, this site generated over 22,000 views for June 2018. Some of my most heavily-trafficked pages included short stories like "The New Neighbor" and "The Camping Trip."
To date, I've written 13 of these stories and I've plans to write many more. I'm not yet decided on the release schedule for them. I'm contemplating whether I should set a day aside for them like I do with my Sexy Sunday Thoughts. I've also thought about having a regular release schedule, such as releasing them on a bi-weekly basis.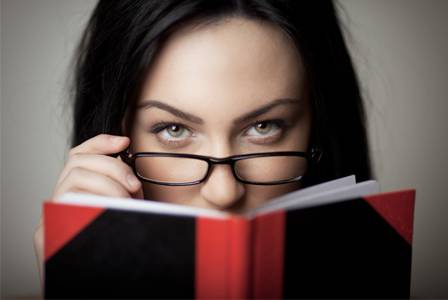 These are all tentative plans, but with the way traffic has grown this past month, I really want to further those plans as much as possible. If anyone out there who has been regularly following this site has any preferences, comments, or suggestions, please let me know in the comments. I'm happy to listen to feedback of all kinds.
I still want to publish sexy novels. I still want to tell sexy stories and, hopefully, make a living from it. Things are a bit in flux now, but I'm going to keep at it. I have plenty of sexy ideas to share and I look forward to doing so.
In the meantime, I want to thank everyone who has helped this site grow so much in recent months. From the bottom of my heart, I really appreciate it. I hope to keep this site growing as much as possible. If that means stepping up my efforts in telling even sexier stories, then so be it.