If becoming an successful erotica/romance writer is like sex, I like to think I've at least gotten to second base at this point. Just writing a sexy novel is hard enough. I've written eight so far, which I think counts for something. I'm not saying every one of those novels is an erotica masterpiece on the same level as Jenna Jameson's tits, but they show I have put the work in. I am that determined to be an erotica/romance writer.
Getting "Passion Relapse" published by Totally Entwined Group was my first taste of the official publishing process. It was a novel experience, to say the least. That experience included no less than three rounds of edits, one of which involved me rewriting an entire chapter. If you've read the novel, and you should, you may be able to sense which part got rewritten. It's a sign of just how far I have to go in this endeavor.
Since "Rescued Hearts" got accepted by Totally Entwined Group, I'm getting another chance at learning the process. While "Rescued Hearts" is a different kind of erotica/romance novel compared to "Passion Relapse," it still relies heavily on the same elements to make the story sexy.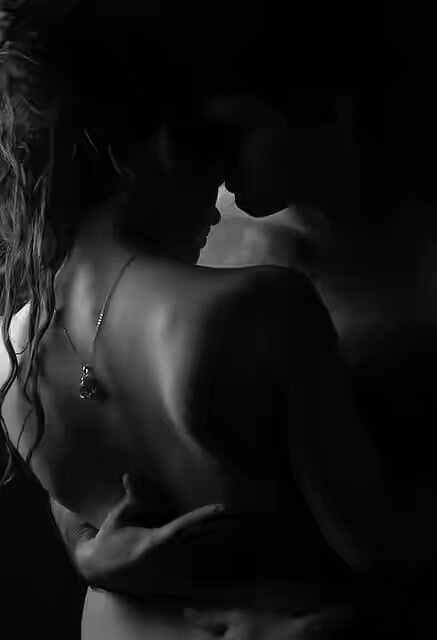 I say all this because earlier this week, I received the first batch of edits along with my contract by Totally Entwined Group. The edits, this time around, weren't quite as extensive as the first batch I got with "Passion Relapse." Some of that counts as progress, but I think most of it has to do with me just being more familiar with Totally Entwined Group's writing style.
Even so, I managed to complete the edits and send them back. Usually, the first round is the most extensive so getting them done means we're on track with the release date this October. I expect a few more rounds of edits over the next month or so, but I'll be surprised if I have to rewrite an entire chapter like I did with "Passion Relapse."
However, one issue did come up in the first round of edits that also came up with "Passion Relapse." In both cases, my editor paid extra attention to the sexy parts and often asked me to rewrite them. I get that's important. This is an erotica/romance novel. People read it for the sex appeal and not the pretty dots on the page.
This being my second published novel, though, I think I need to put more work into making my sexy scenes a bit sexier. One of the problems I had during the edits with "Passion Relapse" was that I got too detailed about the wrong things. That's exactly as lurid as it sounds.
My editor often remarked how those scenes often had me describing the movements of body parts, as though they operated on their own. That really took away from the actual actions and sentiments of the characters involved. That makes sense. You can't treat a character's body as though it's separate from the story. We save those kinds of disoriented narratives for rip-offs of "The Matrix."
I was mindful of that when I wrote "Rescued Hearts." I tried to make sure that I didn't separate characters from body parts too much. This time, though, my editor also pointed out certain scenes that just weren't sexy enough. I described what characters did, but not in an overly sexy sort of way. Given that this is an erotica/romance novel, that's a big deal.
In some of my other self-published novels, namely "The Final Communion," I was exceedingly detailed with the sexy scenes. I don't think it ever got to the level of being gratuitous, but I did come dangerously close a few times. There's a fine line between being sexy and just being crude. It's a hard line to walk and one I'm going to have to walk skillfully if I'm to have a viable writing career.
I get that this is one of those skills that needs to be refined. I also get that these moments are the proverbial icing on the cake that readers of erotica/romance will savor. It matters that I make these scenes as sexy as possible.
As to how I'm going to go about that, that's something I'll have to learn and refine. It's a process and one I'm still learning. These first rounds of edits show that I still have a ways to go. However, like any skill, including the sexy kinds, the more you do it, the better you get at it. I hope it shows this October when "Rescued Hearts" is released.