One of the most important decisions anyone can make for themselves is when they choose to have sex. Some seek to do it the first chance they get. Some prefer to wait until they've found that special someone with which they want to spend the rest of their lives. Most people render their decision within that vast gray area in between.
While we like to think society has become less uptight when it comes to sex, there's still some lingering prudishness from centuries of taboos, traditions, and general ignorance. We've made a lot of progress from the days when we believed that a woman's womb could become displaced and that male masturbation causes blindness, but there's still a lot of room for improvement.
While everyone is different in how they approach their sex lives, the idea of waiting until marriage is still held up as an ideal. It's the standard championed by religious zealots, social conservatives, and parents who just don't want to think too much about the sex lives of their children. It's also the cornerstone of abstinence only sex education, which is often the only sex education young people get.
Now, I'm not going to bemoan the ineffectiveness of this type of education. Many people far smarter and more resourceful than me have already studied just how damaging this approach can be for vulnerable youth. Instead, I want to focus on the actual merit behind this ideal championed by so many. The education programs may be ineffective, but that doesn't mean there can't be something to this ideal.
Like so many other things related to sex and human nature, the answer isn't simple or straightforward. In fact, it's a lot more complicated than the most religious conservative and the most lenient liberal will ever admit. That's because people, in general, are complicated. The ideal that works for most people still won't work for everyone. There are countless factors involved on whether waiting to have sex is a good idea.
You don't have to look too far to find personal stories about people who regretted waiting until their wedding night to have sex. You also don't have to look far to find stories from couples who claim waiting was beneficial. No matter what your sexual politics may be, you can find anecdotes supporting both sides of the spectrum and every point in between.
That said, there are a few common themes for those who regretted waiting and those who believe waiting benefited them in the long run. In the interest of simplifying the many complications that go into peoples' sex lives, I think it's worth highlighting the issues that made waiting the wrong decision for some couples.
---
Issue #1: They Waited For The Wrong Reasons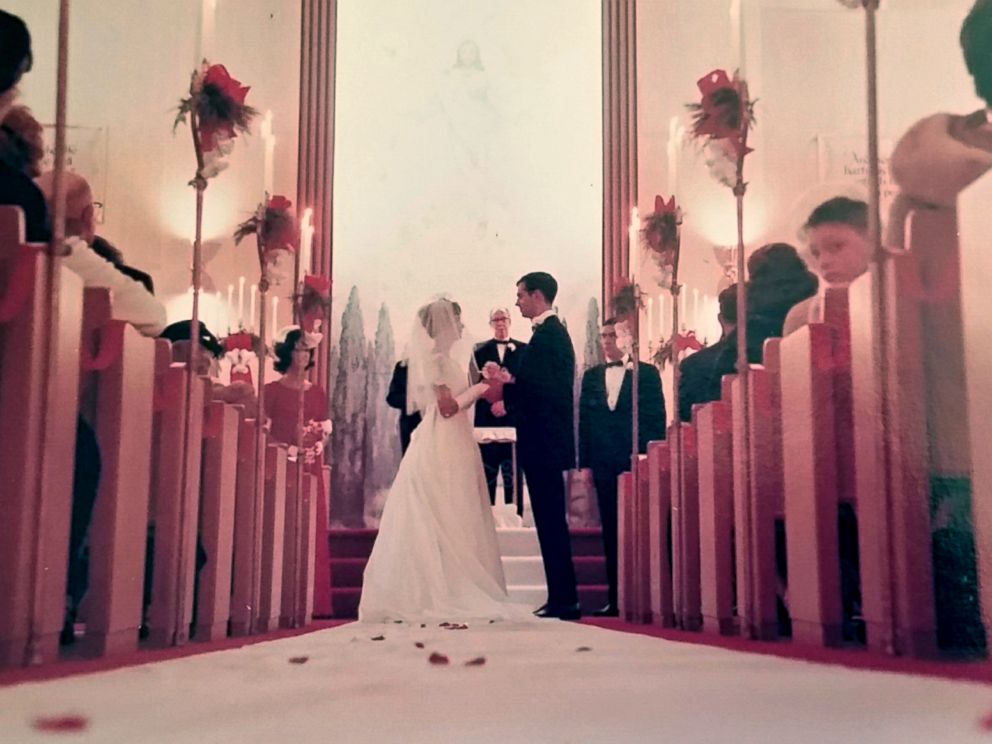 This is where religious and cultural influences often skew the decision. It's also the issue in which shame, misplaced guilt, and taboos really warp a person's attitude towards sex, love, and marriage. It's one thing to want to wait until marriage because you're not comfortable getting that intimate with someone too soon. It's quite another when you wait because you're afraid you'll be punished by a prudish deity.
I've already noted before how religion can skew sexual attitudes to destructive extremes. There are more than a few stories about people who justified waiting with religion, only to regret it later on. This kind of impact tends to affect women more than men, but men aren't immune from it either. Attitudes, believes, and misinformation can skew decisions regarding sex for all the wrong reasons.
At the end of the day, using religion as an excuse to wait is just that. It's an excuse and not a reason. If it's not in line with your actual desires, then it's like trying to exercise by lifting bags of feathers. It's not going to have the desired effects.
---
Issue #2: Expectations Not Matching Reality
Even without the religious or cultural influences, waiting until marriage is often framed as this big culmination for a relationship. It's set up as this magical moment out of a fairy tale, albeit one that's R-rated. Couples build up all this energy and anticipation, so much so that it skews the actual mechanics of sex.
This has led to more than a few awful wedding nights. Those issues are only compounded for people who didn't get a good education on basic human anatomy. Not knowing what an orgasm or a clitoris is can be a huge liability for any couple wanting to have a memorable experience. Not knowing what a refractory period is can be just as awkward.
Beyond just making the first time anything but magical, it can negatively impact the course of an otherwise loving relationship. If all those expectations don't pan out, then that undermines the confidence two people have in their relationship. For some people, it takes time and effort to develop a meaningful sex life and waiting can put them behind the curve.
---
Issue #3: Not Knowing (Or Communicating) Intimate Knowledge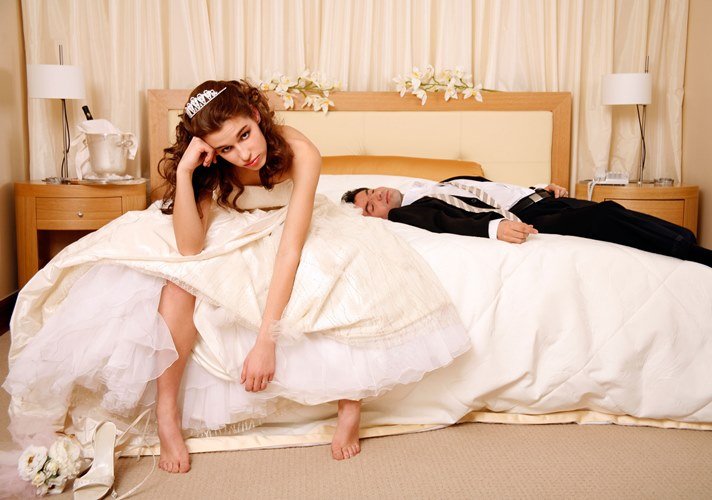 This feeds off the issues that come with poor sexual education, but in a more intimate context. Even if you know how your partner's genitals work and waited until marriage for non-religious reasons, there's still a chance that the wedding night will end poorly.
This is where even comprehensive sex education comes up short. Those same teachers, preachers, and parents will say waiting until marriage is a good thing, but they won't offer much advice on how to make it good after the wedding. The assumption is a couple will just figure it out and that's a misguided assumption, to say the least.
Not knowing what your partner wants or even likes will make it difficult to have a satisfying sex life, even after the wedding night. Lingering taboos surrounding sex certainly don't help. Maybe your partner finds out they like being on top. Maybe they like a certain position that's awkward for you. Maybe they're into kinky things that they didn't realize.
Waiting until the wedding night to share this information can be a problem, among other things. It can also lead to a communications deficit between partners and that's never good for a relationship.
---
Issue #4: Having Entirely Different Levels Of Desire
Say, for instance, one person has a veracious sex drive. They're not going to be satisfied doing it twice a year on Valentine's Day and their anniversary. They want to do it frequently and for extended periods of time. That's just how their wired.
Now, imagine another person who is the exact opposite. They're just not very sexual, by nature. They're the kind of person who can have sex a few times a year with their partner and be perfectly satisfied. They don't feel the need to do anything too elaborate. They're just wired that way.
Given such disparity, do you think these two would be compatible lovers? Do you think it would help or hurt their relationship if they learned of their discrepancy in desire on their wedding night? Chances are that relationship will have some serious obstacles that may not be reconcilable.
Knowing your partner's level of desire is a very important thing to communicate for any couple, married or not. Waiting until the wedding to even confront that issue is sure to compound those problems. If every functional relationship is built on good communication, then waiting in this context counts as a major oversight.
---
Issue #5: Not Understanding That A Good Sex Life Requires Effort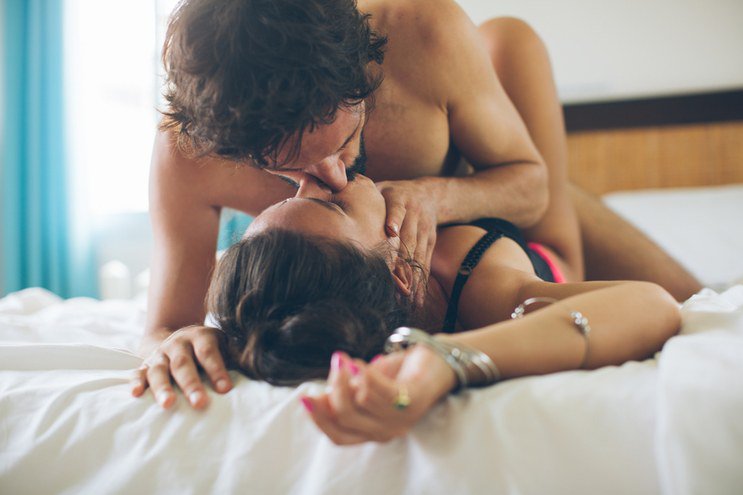 This goes right back to that magical fantasy that waiting until marriage is supposed to feed into. The idea that the first time will be mind-blowingly magical is akin to thinking you'll play like LeBron James the first time you pick up a basketball. Like any skill or experience, you actually need to work on it. Just going over Lebron's practice regimen is proof of that.
Thankfully, nature gives people plenty of incentive to practice making love. If orgasms and love aren't good enough, then you're just being difficult. However, for some couples who wait, the notion of practice almost seems strange. Those who end up having a bad wedding night tend to have negative expectations moving forward. Religious and cultural taboos only make it worse.
It's odd how we understand the need to put in the work for so many other skills, but make this fanciful exception when it comes to sex. The idea of waiting until marriage and sex not being more meaningful just undermines the narrative. It makes for a nasty combination of flawed assumptions, inflated expectations, and intimate ignorance that make a satisfying wedding night next to impossible.
---
Even with all these issues, it's still entirely possible for a couple to wait until their wedding night and still have a satisfying sex life. That certainly happens and I've even known some couples who took that approach. I've also known couples who didn't wait until their wedding night, but still had a successful marriage.
Every couple is different. Every relationship is going to be subject to a wide range of complications and influences, be they cultural or personal. For some, waiting until the wedding night is the right decision. For others, it's the worst decision they could make. Figuring it out is difficult and nobody wants to figure it out the hard way.