There's an important, but understated difference between negative expectations and a self-fulfilling prophecy. Expectations are like reflexes. They're somewhat involuntary, reflecting our assumptions and understanding of a situation. A self-fulfilling prophecy involves actual effort. Whether intentional or not, it guides our perceptions in a particular direction, one often associated with a particular bias.
To some extent, a self-fulfilling prophecy is akin to self-hypnosis. We convince ourselves so thoroughly of a particular outcome that to consider otherwise would be downright shocking, if not distressing. That's why it's so difficult, at times, to escape a particular expectation, especially if it's negative.
I bring up expectations and self-fulfilling prophecies because they do plenty to shape our reactions and attitudes, especially in the media we consume. For better or for worse, often varying from person to person, we tend to determine how much we enjoy something before we even experience it.
Sometimes, it works to the benefit of a particular movie, video game, or TV show. The powerful brand of the Marvel Cinematic Universe is built heavily on the expectations that a long list of quality, well-received movies have established. Conversely, the DCEU struggles with negative expectations, thanks largely to a catalog of movies that have failed to consistently deliver.
Then, there's "X-men: Dark Phoenix." It's a movie for which I've made my passion and my excitement very clear over the past year. It's also a movie that is in the midst of an emerging crisis. It's not the kind that involves negative press, actors melting down on set, or sordid sex scandals, for once. Instead, it's an issue that involves negative expectations that may very well become a self-fulfilling prophecy.
As big an X-men fan as I am, I don't deny that the X-men franchise is not on the same level it was in the early 2000s when it dominated the box office alongside Spider-Man. Even though I loved "X-men: Apocalypse," I can't deny it under-performed and underwhelmed.
Despite that, "X-men: Dark Phoenix" has more going for it. It's attempting to tell the Dark Phoenix Saga, the most iconic X-men story ever told. Moreover, it's attempting to tell that story after it botched it horribly in "X-men: The Last Stand." Even the director, Simon Kinberg, has gone on record as saying that he wants to "X-men: Dark Phoenix" to succeed where the last one failed.
Given how rare that kind of humility is in Hollywood these days, X-men fans and fans of superhero movies in general have every reason to expect better things from this movie. Given how low the bar is after "X-men: The Last Stand," I'm more optimistic than I dare to be when it comes to comic book movies.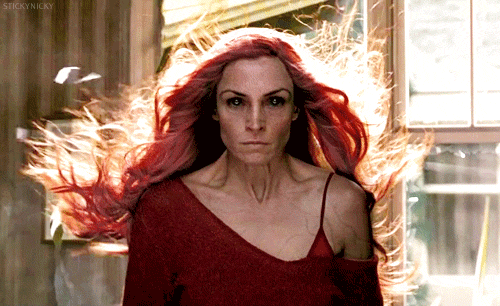 Unfortunately, that sense of optimism seems to beg getting less and less prevalent. Whether due to the underwhelming performance of "X-men: Apocalypse" or a growing impatience to see the X-men join the MCU after the Disney/Fox merger is complete, there's a general sentiment that this movie is going to be bad.
I see it on popular YouTube channels. I see in the many comic book message boards I frequent. The overall consensus is that this is a Marvel movie that isn't part of the MCU. Therefore, it's going to be terrible. That is, by every measure, a terrible excuse to dismiss a movie, especially when we haven't even seen a trailer.
To make matters worse, a recent string of leaks from an alleged test screening revealed details that have only fueled those negative expectations. For reasons that I'll make clear in a moment, I won't list the details of those links. I will, however, offer a direct quote that aptly sums up the prevailing attitude for this movie.
"I do believe some things won't change. What can't change is the movie being really underwhelming. Really lower your expectations because this one is not good."
This news, if accurate, is not encouraging to anyone hoping to see a well-done Dark Phoenix Saga on the big screen. To make matters worse, those who already had negative expectations about this movie have even more excuses to resent it.
As I've noted before, people tend to cling to excuses that justify their preconceived notions. It doesn't even matter if the excuse is true. Once they have it, they cling to it. It's usually not done out of malice. It's just a lot easier to keep thinking what you've already thought rather than adjust your expectations.
In this case those, the story surrounding the leaks has already confirmed to be untrue. That leak came from a Reddit post, of all things, which is akin to getting your news from 4chan. On top of that, and this is a testament to Reddit's users, the mods have stated outright that the user was not credible. This is an exact quote.
Apparently test screen guy is Atlanta Filming, created an account and sent fake spoilers/leaks. Trying to discredit other bloggers because he wants to be "the only legit source".
If that weren't telling enough, it was already announced back in March that the movie was going to undergo reshoots in August. Now thanks to "Justice League," reshoots have gotten a bad name, but they're a fairly common practice. Even the heavily-hyped, positively-perceived "Avengers 4" is scheduled for reshoots.
Even if those leaks were accurate, chances are the cut of the movie shown at test screenings isn't the final cut. Kinberg himself has said that the reshoots are intended to shore up the final product, as one would expect of any piece of art. It sounds so reasonable and logical.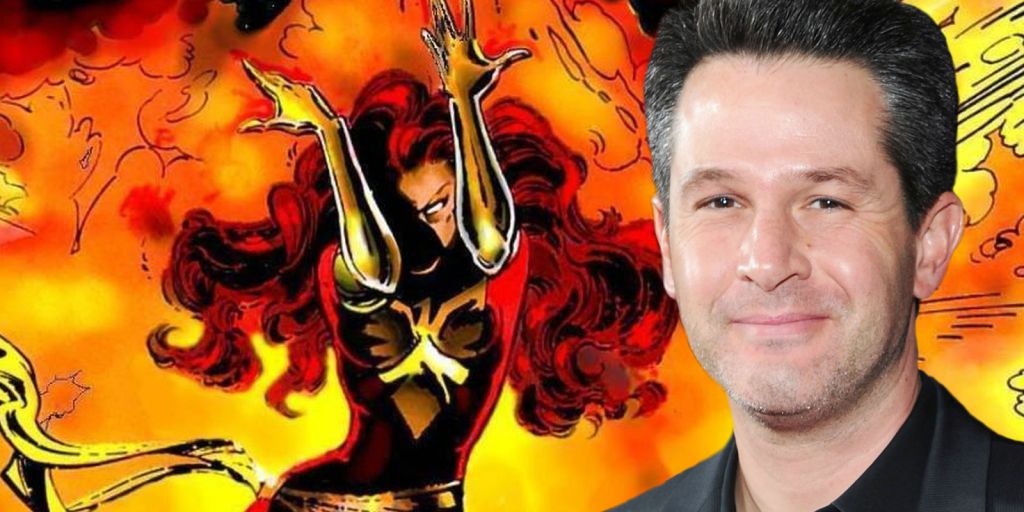 That still doesn't matter, though. It doesn't change the expectations. This movie still isn't meeting the impossible set of criteria that fans spoiled by the MCU have so unreasonably set. It's not in the MCU, nor is it being guided by Kevin Feige. Therefore, it must be terrible.
It's unfair, unreasonable, and just plain asinine to judge "X-men: Dark Phoenix" by those standards, especially with reshoots to come and no official trailer. At this point, the negative expectations are so heavy that they're starting to sound more and more like a self-fulfilling prophecy.
With that being the case, I feel like I can predict the reactions from people once the trailer drops. Sure, there will be some like me who are eager to give this movie a chance after what happened with "X-men: The Last Stand," but I think there will be more comments like this.
"It's not the MCU. I'll pass."

"X-men Apocalypse sucked! I'm not even giving this one a chance."

"To hell with this movie! Just let Marvel have the rights back already! Fox can't do anything right!"
Now, far be it from me to defend Fox, the same company that gave us "Wolverine: Origins," but these are all intensely petty reasons to judge a movie. I say that as someone who is guilty of setting low expectations for movies, cartoons, comics, and TV shows. Hindsight has done plenty to reveal which of those were the result of self-fulfilling prophecies. That still doesn't make the expectations any less absurd.
Even for those who aren't just ardently opposed to any superhero movie that isn't a product of the MCU, I think I can predict the criticisms they'll probably levy against this movie even after it comes out. Chances are, they'll be every bit as petty and include comments like this.
"It's too dark and not cosmic enough!"

"It's too cosmic and not grounded enough!'

"It's too much like the comics!"

"It's not enough like the comics!"

"It doesn't have enough [Insert Favorite Character Here]!"

"It has too much [Insert Intensely Hated Character Here]!"
There will probably be plenty more excuses for hating this movie, far more than I can list. It doesn't even matter how subjective they are or how empty they may be. People who are determined to hate something will find an excuse that satisfies their psyche and vindicates their feelings. Anything else would require that someone actually re-evaluate their expectations and that's just untenable.
It's frustrating and tragic that a movie or any piece of media would be subject to this kind of debasement before it's even completed. It's one thing for a movie to face skepticism because of production troubles, "Solo: A Star Wars Story" being the most recent example. For a movie whose primary crime is not being in the MCU, that's just plain absurd.
In terms of the bigger picture, it's good for superhero movies, as a whole, if "X-men: Dark Phoenix" succeeds. It's unhealthy for the genre if the MCU is the only acceptable avenue for quality superhero movies. We've seen with "Wonder Woman" that it is possible for a superhero movie to succeed in a world that doesn't have Robert Downy Jr. or Chris Pratt.
"X-men: Dark Phoenix" deserves the same chance. That's why I intend to keep my expectations high, but cautious for this movie. Even if it turns out to be good, though, I worry that it'll be undercut by too many people who are too eager to hate it. It would be both a tragedy for the movie and all those involved, as well as a bad omen for the genre as a whole.