When it comes to love, romance, and whatever else manifests in every song a boy band ever sang, the ultimate manifestation of this beautifully sentimental phenomenon is the soul mate. We've probably all heard about it in some form. Some are even lucky enough to be with someone that they consider to be their soul mate. Regardless of whether or not you care for the concept, we envy those people.
As a long-time romance fan and an aspiring erotica/romance writer, the ideal of the soul mate is the alpha and omega of the concept. It is to romance what Superman is to modern superheroes. It is the ideal to which we aspire. It embodies the ultimate example of what true love is and what we want it to be.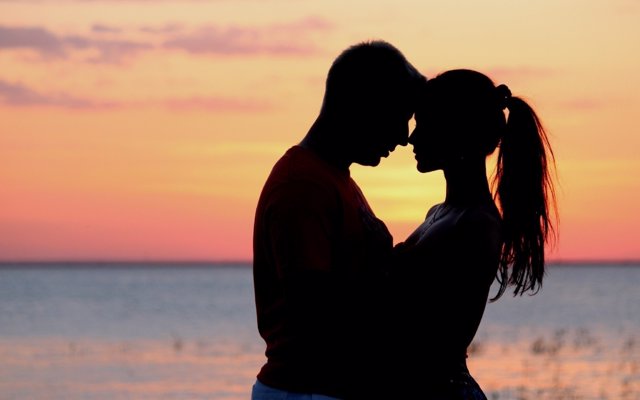 I'm not going to lie. That sort of thing makes parts of me feel all warm and fuzzy inside, among other things. Most people who enjoy romance to some degree probably feel the same way. The idea that two people have a love so strong that it's practically interwoven into the fabric of time, space, and the basic laws of reality just feels so special.
It makes for both a great fantasy, full of more romance and passion than most can ever manage without seeing "Titanic" fifteen times in a row. It's the kind of love that makes romances like Jack and Rose, Romeo and Juliet, and even Superman and Lois Lane seem ordained by destiny.
Now, here's where I kind of have to put a dent in the time-honored fantasy. I know that's kind of dangerous for a self-proclaimed romance fan, but I'm going to do it anyway because I think it's a discussion worth having. It's a discussion based on a simple question.
Do soul mates actually exist?
I know that me asking that after I just said it makes parts of me gush sounds like an about-face. I promise there's a context to it and one that ties directly into how we go about answering this question. Whether or not you're a romance fan, the ideal of the soul mate and our inherent drive to seek love makes it an important question to ask.
Before I give my answer, I need to add a few caveats to my fondness for the concept. Yes, it does resonate with me, somewhat, as an overall romance fan. However, as a fan of compelling stories and an aspiring writer, I actually don't really care for stories built around the idea of soul mates.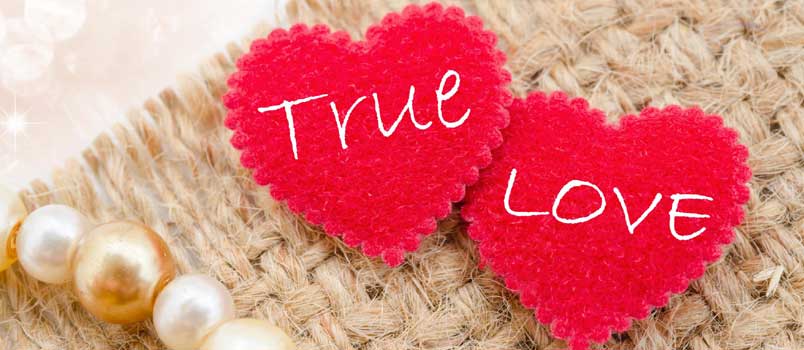 Don't get me wrong. I still think it's a sweet concept. When I was younger and just starting to explore romance, I really liked those stories. As I got older, though, and my tastes in stories evolved, that appeal quickly waned. Whenever I read a book or saw a movie that ran with the concept of soul mates, it became somewhat of a turn-off.
That's because from a narrative perspective, soul mates make for bland and shallow stories. If a couple are established as soul mates, then that basically renders any need to work or nurture their love moot. They don't have to put in the time, work, or effort to become a great couple. Destiny and whatever supernatural forces behind their bond do that for them.
This is why I don't care much for "Romeo and Juliet." It's established from the beginning that they're "star-crossed lovers," which is basically a more Shakespearean way of fate had ordained for these two to fall in love and there's nothing anyone or anything can do to prevent it. Sure, it's sweet and dramatic, but it's a very limited story.
Those same limits that undermine a story are a major factor in answering the question. For someone like me, who follows romantic plots and sub-plots way closer than most straight men will ever admit, it shapes my perspective on what makes a great love story and what makes a real or fictional relationship strong.
Within that context, I'll give my answer to the question. I don't claim that this answer is definitive. This is just my opinion, having formed it from years and years of both consuming and crafting all things romance.
No. I don't believe that soul mates are real.
I'm sure that's tantamount to blasphemy for other romance fans out there. I understand that sentiment and I gladly accept the scorn that comes with that answer. However, I am willing to justify my answer.
It's not just because I regularly write about the inherent flaws in the human brain, which make the prospect of achieving any ideal, be it perfect love or perfect justice, impossible by default. I think the concept, as a whole, does not fit with the whole process of love, at least as I see it.
Whether it's love in the real world or love in sexy novels, falling in love and being in love is an ongoing phenomenon. It takes many forms and plays out in many ways, sometimes chaotically and sometimes dramatically. That's part of what makes it such an appealing narrative.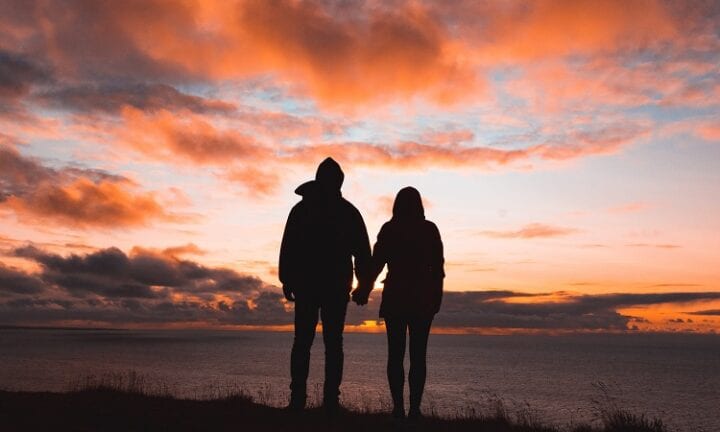 Some of the best manifestations of that process, which I've gone out of my way to highlight, occur when two people work together to build and strengthen their love. They work together. They fight together. Sometimes they even clash, along the way. There's never an endgame in mind. Their love is something that builds and evolves day-by-day.
In the real world, we see that play out in the work people put into their relationships. Whether it's scheduling a sex night or going on some romantic getaway to Fiji, people in love put work into that love. It's not something that just happens. For that feeling to remain strong, it takes time, effort, and understanding.
With soul mates, there's no process to love. It just happens. The universe basically commands it. There's no reason to put any work into it because those involved are so made for each other that they couldn't drive each other apart if they tried. That kind of love doesn't just rely on supernatural forces. It relies on two people's thoughts, feelings, and desires being perfectly compatible every second of every day until the end of time.
Given the chaotic nature of the human mind, that's just not realistic. It's not even that romantic, when you think about it. I don't deny that there are particular moments, such as a wedding day or the first time a couple makes love, where they'll feel in that moment that they are soul mates. I don't deny that feeling exists. As for the larger concept, as a whole, I think that's about as real as Superman holding a black hole in his hand.
So I guess my answer does have a bit of a caveat. I do believe there are moments when two people are so in sync, emotionally and romantically, that they fit the mold of soul mates. Those same people can go onto break up, get divorced, or cheat on each other. That's just the chaotic, unceasing nature of human passions.
Again, my answer to this question is anything but definitive. Perhaps there are other romance fans out there who believe I'm dead wrong and that soul mates do exist. If you feel that way, I'd be happy to discuss that issue in greater detail. For now, I simply ask that all those reading this contemplate that question and answer it for themselves.
Even if you're not big on romance, it's a question worth answering. It reflects both our sentiments and our aspirations when it comes to seeking love. As someone who is currently single, writes sexy stories, hopes to fall in love one day, I imagine I'll continue contemplating this question for years to come.