It's been a month since I released my first published novel, "Passion Relapse," with Totally Entwined Group. It's still an exciting milestone in my ongoing efforts to become a successful erotica/romance writer. At some point, I'd like to remove the "aspiring" moniker to that title. I know I have a long way to go, but I want to keep taking steps.
Now I'm still going to promote the hell out of "Passion Relapse." Expect me to fit that into future blog posts in any way I can, whether the topic involves sex robots, superhero comics, virtue signaling, or sleeping naked. I'll keep finding ways to promote my book and my brand.
On top of that, I want to announce that I'm already working with Totally Entwined Group to publish a second book. I've also just started writing a third one. On top of that, I'm still doing regular blog posts. So I'll be keeping myself pretty busy, but when you're work involves telling sexy stories and talking about sexy topics, it really doesn't feel like work.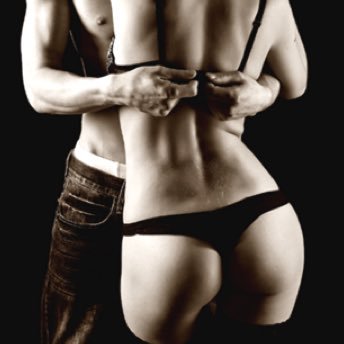 With respect to details about my next book, I can't reveal much because I just submitted the manuscript to Totally Entwined Group a few days ago. I don't even know if they'll accept it. They may find something about it that just doesn't fit with their catalog at the moment. I probably won't know for sure until my editor reviews it and makes the decision.
In the event it's not accepted, that's okay. I'll see that as a setback, but not a defeat. That's because that when I send query letters to other publishers, I can now say that I've been published before.
One of the most frustrating parts of the dozens of query letters I've sent over the years was that I had to reveal that I've never been published before. Most publishers and agents request that you answer that question in your letter. If you've been published before, then that gives you an edge. I know "Passion Relapse" is my only published book, thus far, but it's still better than zero.
That said, I do have high hopes for this second book. I think it fits with the themes and brand of Totally Entwined Group. Those who enjoyed "Passion Relapse" will definitely enjoy this book. Again, I don't want to reveal too much since it's being reviewed, but here's a quick teaser.
Have you ever been trapped? Has your life ever been stuck on a dark path from which you cannot escape? Well, a beautiful young woman from a dying town was on such a path. Her life seemed set. She'd long since stopped trying to avoid it. Then, one fateful night, someone came to her in her time of greatest need. That someone became her angel, saving her from a cruel fate. Now determined to escape the path that had trapped her, she seeks to forge a new life, one that she hopes will lead her back into the arms of her angel.
It's a story that'll cater to many sexy tastes. It has love, lust, drama, action, heart, and everything in between. While it won't be quite as long as "Passion Relapse," it will be just as sexy and heartfelt.
I'll be working closely with my editor on bringing this book to the market as soon as possible, assuming they accept it. I'll post regular updates on this process. I don't know if it'll happen by the end of this year, but I'll work to get it out there for fans of sexy stories as soon as possible.
In the meantime, I just started my next novel. I can't even tease this one because I haven't even finished the first chapter. I will tease one part about it, though. The story within and the themes of that story were largely inspired by some of the topics I've discussed on this blog. When you read it, you'll know which topics I'm referring to. You might even know the specific posts.
Beyond that, though, I have plenty of ideas. However, I'm not going to make concrete plans until after I finish this book and get a sense of where I'm at with Totally Entwined Group. I don't want to get too ahead of myself and jump the gun. There are some very dirty jokes I could make with that last sentence, but I'll hold off.
There are a lot of sexy stories I want to tell. I'm hoping one of those stories is sexy enough to make me a truly successful erotica/romance writer. It may take a while, but much like true love or great sex, it's worth working towards.