Have you ever met someone who is just inherently better at something than you? No matter how hard you practice, you just can't reach their level. They're still better. It's an unfortunate fact of life that we all have to learn at some point, but I worry that some people are trying to put that lesson off while others are trying to outright subvert it.
In general, the intent is noble. The world is full of horrendous inequality. There's wealth inequality, gender inequality, and even inequality in representation within superhero comics. While we have done a lot in the century to reduce inequality, there's still plenty of room for improvement.
For the most part, people support those efforts. You won't find many people who aren't enjoying a fat inheritance that will say outright they want less equality. Segregation, rigid caste systems, and the dehumanization of minorities is largely frowned upon for reasons I hope I don't have to recount.
Seeking a more equal and just world is a perfectly respectable endeavor. For the most part, I support those efforts. I believe we should work towards a more egalitarian society where the rights and dignity of individuals are protected and respected. Even though we have laws in place, as well as principles espoused at an international level, we could do a better job at enforcing them.
With all that said, there's still one burning question that I feel is worth answering. It relates directly to the first question I asked earlier and the harsh lesson it teaches us.
How much equality is actually possible?
It's one of those questions that's impossible to answer, but evokes many heated debates, regardless of politics or affiliation. Whether it's economic issues or gender issues, these debates often devolve into one side calling the other a fascist or a bully. Every now and then, there's some meaningful discourse and even a few novel ideas. In the era of outrage culture, though, this seems to be getting increasingly rare.
We're at a point where even the slightest hint of inequality is deemed untenable.
Are there too few female superheroes in comic books? That's not equal!
Are there too few people of color being cast in major move roles? That's not equal!
Are there too few minorities in Forbes list of 100 richest people? That's not equal!
Are there too few women in fields of science, medicine, and technology? That's not equal!
Are there too few dating options for people who are disabled or obese? That's not equal!
Are there too many beautiful women who only hook up with assholes? That's not equal!
Are there too many handsome men who only date supermodels? That's not equal!
I could list dozens of other situations that are grossly unequal. I purposefully omitted big ones like the gender wage gap and racial disparity in criminal arrests because these are cases that best highlight the logistics of promoting equality versus the ideals surrounding equality.
By law, it's illegal to pay someone less because of their gender and has been since 1963. The courts have also historically ruled that it's illegal to selectively enforce laws on the basis of race. These precedents are decades old and on the books for any lawyer to enforce. Why is there still so much inequality?
There are many reasons for that and I'm not smart enough to make sense of all of them. However, I think the mechanisms that continue to drive inequality can be best summed up by a terrible Jennifer Aniston movie from 2006 called "The Break-Up." Yes, I know that sounds ridiculously random. I promise there's a reason behind it and it relates to the underlying concept of equality.
In that movie, a couple is going through some nasty conflicts that are only mildly amusing at best. However, the most revealing quote from the movie, which also happens to be most relevant to this topic, is when Jennifer Aniston's character tells her significant other this.
"I want you to WANT to do the dishes."
It is, without question, an absurd statement that makes an unreasonable demand on someone she claims to love. It nicely sums up the entire conflict of the movie and effectively spoils the ending. These two are not in a functional relationship. In fact, if they had actually stayed together at the end, it would have been unhealthy for both of them.
That's not because the relationship was unequal. It's because both Jennifer Aniston's character and Vince Vaughn's character had very different ideas of what was "fair." I put fair in quotes because it was an empty concept in this context. They didn't just want equality in terms of roles, responsibilities, and privileges. They wanted equality of outcome and consequences.
That's not just an unreasonable expectation. It's a catalyst for outrage. It's one thing to fight for legal equal protection, but fighting for equal outcomes and consequences is a losing battle. You're better off trying to divert Niagara Falls by spitting at it. On top of that, it sets people up for disappointment and outrage.
The all-female remake of "Ghostbusters" was never going to make as much money or be as beloved as the original.
The push for less sexy video game characters was never going to improve gender relations in the gaming community.
Attempts to replace Iron Man with a 15-year-old black girl from Chicago was never going last for very long.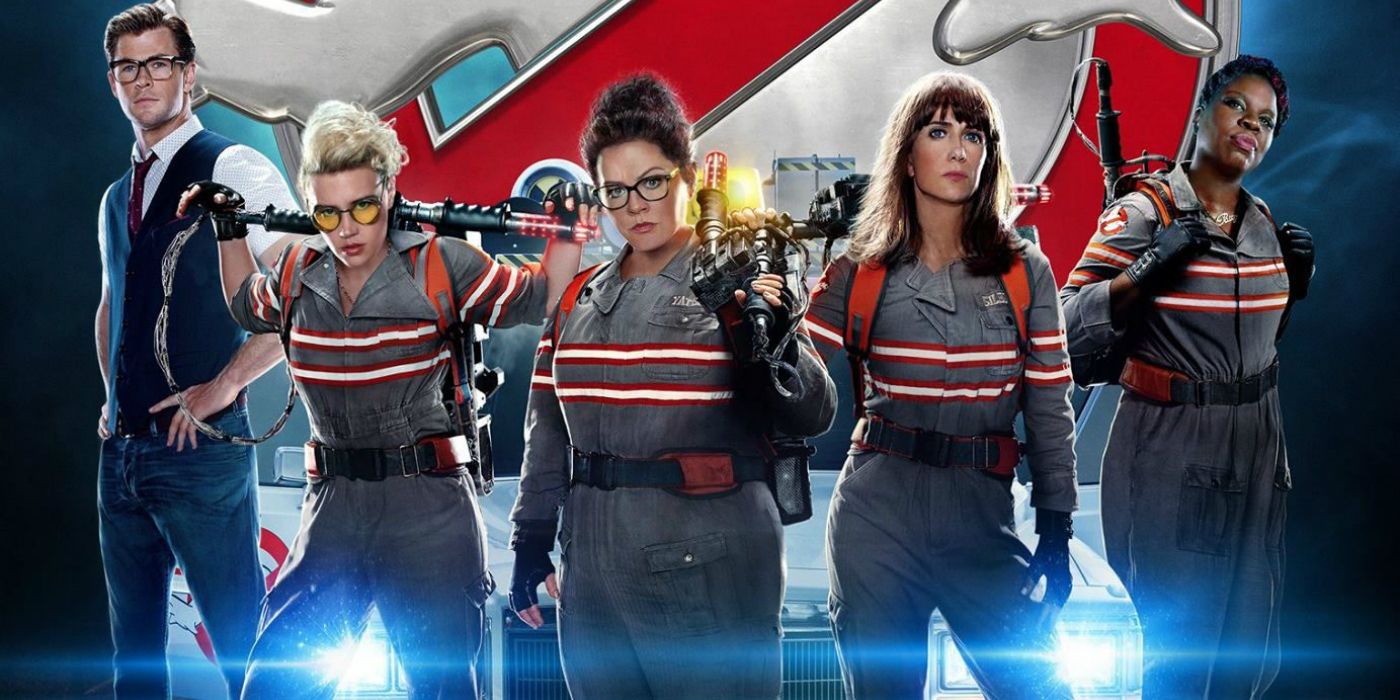 All these outcomes were fairly predictable, but still generated incredible outrage with people crying discrimination, racism, sexism, and every other kind of insult in keeping with Godwin's Law. As a result, those still fighting for what they see as "fair" have to step up their game and push harder. That often means becoming more extreme in rhetoric, emotions, and tactics.
Since things like reality, facts, and basic human nature often get lost in extremes, it makes sense that we have such radical segments of the political and social spectrum. I believe most of them genuinely believe they're fighting for greater equality and greater fairness, as they see it. A few are probably just genuine assholes looking for excuses to be bigger assholes, but they're the minority.
To some extent, I can appreciate the intent and effort of those fighting for more equality. The world is still imperfect and humanity, as a whole, is exceedingly imperfect. Our collective history is riddled with injustices and atrocities of staggering proportions. We should strive to be better, as individuals and as a civilization. A part of that effort pursuing a society of equal rights, privileges, and responsibilities.
At the same time, some levels of inequality are unavoidable. Sometimes, it's due to simple demographics. Sometimes, it's due to the basic laws of biodiversity or sexual dimorphism. Sometimes, there are individuals that are just inherently better at you than something. I could practice basketball every hour of every day for the rest of my life. I'll still never be as good as LeBron James.
That kind of equality is just not possible in the real world. Until we all become shape-shifting cyborgs, we can only be equal to a certain extent. Many sincere people disagree on where that extent is and where it should apply.
However, there's a real danger in trying to achieve the impossible and getting upset whenever it's not achieved. It doesn't just suck up energy, ideas, and resources from other meaningful endeavors. It fosters hostility towards others and their ideas. In the same way Jennifer Aniston's character couldn't make her boyfriend want to do the dishes, we can't make someone else want our idea of equality.