Every now and then, a TV show comes along at just the right time. Like bikinis in the summer, hot chocolate in the winter, or beer at a football game, it just makes the right connections for all the right reasons.
You could argue that shows like "Married With Children" or "South Park" were shows that just happened to come along at a time when audiences were eager for something different, but didn't know it. Some, especially "Married With Children," couldn't be made today because of changing standards. The fat jokes alone would've triggered endless whining on social media that would've gone on for years.
That brings me to "The Gifted," Fox's latest effort to squeeze every cent of profit from the X-men franchise. Yes, this is going to be another one of those posts. As I've done before, I'm going to tie real-world issues to one of my favorite superheroes. Unlike other posts, though, those ties go beyond getting romance tips from Deadpool.
While I'm usually skeptical about efforts to shamelessly exploit the glut of superhero shows on TV, I gladly make an exception for "The Gifted" and for a good reason. Compared to superhero melodrama on the CW or the gritty violence of the superheroes on Netflix, it's a very different kind of show with a very different kind of struggle. Unlike aliens, blind lawyers, and secret armies of ninjas, this struggle is more relevant.
That's because "The Gifted" doesn't focus on heroes. Sure, it takes place in the same world as the X-men, but they aren't the focus. Instead, the show builds its story around the Von Strucker family. They don't live in a mansion. They don't have their own personal hypersonic jet. They don't even have their own personal high-tech training room.
The Von Struckers, unlike their comic counterparts, are an ordinary middle class family. They aren't concerned with superheroes, super-villains, and insane love triangles between heroes. They're concerned with work, school, taxes, and taking out the garbage. In a sense, they are a reflection of real people in a world with unreal challenges.
That's a perspective that rarely manifests in the X-men movies. In fact, other than a memorable scene in "X2: X-men United," the impact that mutants have on ordinary people is rarely touched on. Sure, they'll show humans running in terror from a Sentinel or a pissed-off Magneto. That doesn't give us much insight into the lives these people live.
"The Gifted" builds an entire narrative around a family that lives in this world and during exceedingly tense times, no less. This is not a world where seeing the X-men take down a Sentinel is the sort of thing that happens every other Tuesday. This is a world where both the X-men and the Brotherhood have disappeared in an event that has only been referred to as "The July 15th Incident."
That incident, much like 9/11 or a major assassination, created a dramatic/traumatic shift in society. Suddenly, mutants aren't just another minority issue. They're an existential threat, like nuclear weapons or mass pandemics. Mutants aren't just a distant threat anymore. They're a real threat.
From the perspective of the Von Struckers, at least in the first episode, the danger of mutants is like the threat of terrorism. They know it's there. They accept the systems and precautions that society has put in place to deal with it. They've learned not to think much of it. They're too busy just being an ordinary family in a world that happens to have individuals who have the mutant ability to turn into ice cream.
In a sense, we've done the same thing in the real world. We accept that we live in a world where the NSA reads all our emails, the CIA tries to assassinate world leaders, and gross injustices happen every day. We know, to some extent, that it's manifesting all around us. We just shut it out and try to live our lives.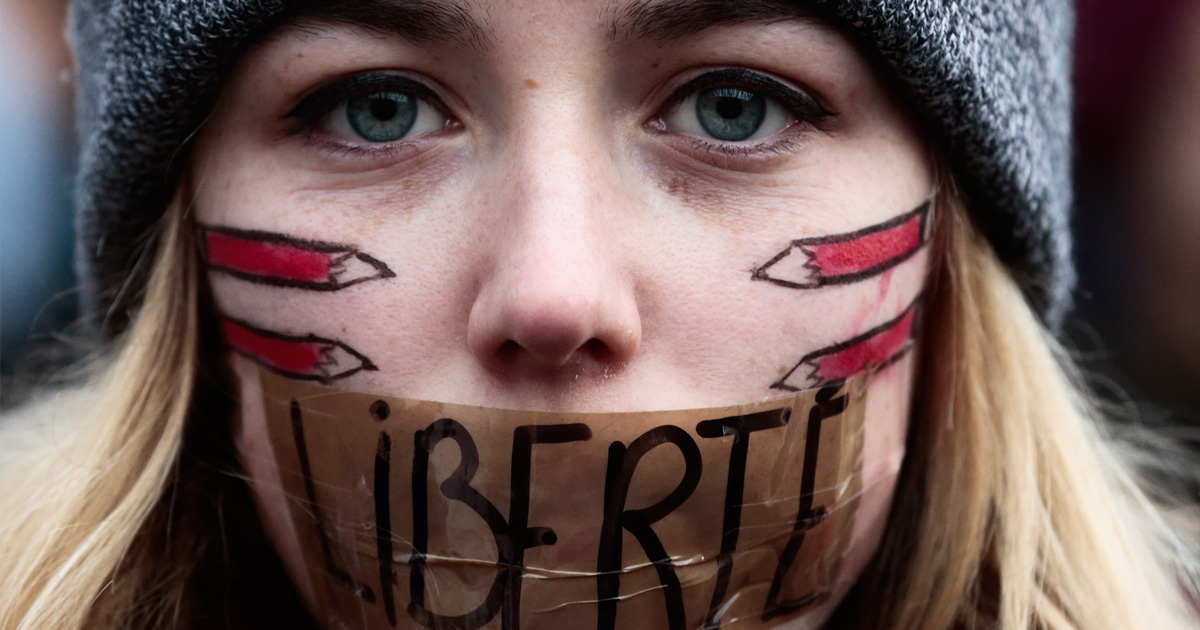 What happens, though, when that injustice hits you or someone you love? That's what happens to the Von Struckers in the very first episode of "The Gifted." Their blissfully oblivious lives are shattered when Reed and Kate Strucker find out their children are both mutants. Not only that, one of them ends up trashing the school gymnasium when his powers first manifest.
Their happy, middle class lives aren't just disrupted. They're shattered, spit on, and covered in fresh whale shit. To make matters worse, Reed Strucker, played by Stephen Moyer, was a prosecutor who made his living sending mutants to prison. Short of beating mutant children with a baseball bat for a living, he couldn't have had a worse job.
The mutants he sent to prison weren't always guilty of crimes. Sometimes, it was just a matter of being in the wrong place when their biology decided to act up. It would be like a teenage boy being arrested for an awkward boner, something we can't always control. Granted, mutant powers tend to be more destructive, but they can be just as unpredictable.
It's this revelation, as well as the events that unfold in the episodes that follow, that really highlight the impact that "The Gifted" leaves. It's an impact more relevant than most X-men stories, including the ones that involve jealous ex-lovers. In a sense, it's one that many minorities already understand all too well.
From the beginning of the show, there's never a sense that Reed Strucker believed that he was hurting anyone. He never came off as the kind of guy who hates mutants and longs for the days where men like him can throw mutants into internment camps. He's just doing his job, which he believes is making the public safer.
It's really no different from those who genuinely believe that homosexuality is inherently harmful or that gun control will only lead to more violence. Most of the people who believe these things, the Pat Robertsons and Richard Spencers of the world notwithstanding, are decent people who want to live in a world where they're families are safe.
Then, something traumatic comes along that shatters this worldview. They find out they have a gay son or they find themselves in the crossfire of a mass shooting. Suddenly, they can't ignore these injustices anymore. They can't go about their happy lives as though the system isn't victimizing someone. It's one of those rare situations where no amount of excuse banking can change the truth.
In a sense, the Von Strucker family are reflections of the families in the real world that find themselves on the wrong end of injustice. Whether it's a Muslim family victimized by racial profiling or being on the wrong side of a sexual harassment claim, it's not possible to avoid or ignore it anymore. These injustices are hurting you and the people you love. It's soul-shattering, but that's what makes "The Gifted" so compelling.
In the fourth episode, this message really hits hard. Reed finds himself in a jail cell right next to Polaris, a mutant who he prosecuted in the first episode, who also happens to be Magneto's daughter. In these bleak conditions, she basically lays out all the hard truths that he and others like him avoid.
Yes, there was an incident where a group of mutants, which you could substitute for any minority, did something terrible. That was a terrible incident, but efforts to prevent other incidents like that are just hurting real people who don't want to be superheroes fighting killer robots. Polaris is just one of them. Reed's children are two more.
That harsh message is one that carries over in the real world, often in tragic ways. Back in 2007, a documentary called "For The Bible Tells Me So" highlighted deeply religious families who had been vehemently anti-gay, only to have one of their children turn out to be gay. Sometimes, it changed their perspective. In some instances, though, it ended tragically.
It's a harsh, but necessary truth. We can't control our circumstances. Much like Reed Strucker, we sometimes find ourselves in the worst situations at the worst possible times. The world is chaotic, full of strange people who do terrible things. The fact we can't control or prevent those things is agonizing, at times. We, as a society, will do as much as we can to mitigate that danger.
In the process, though, we'll try to fight injustice with more injustice. We'll obsess less over what is real and more about what is potentially real. It leads us to do extreme things like throw innocent people into internment camps or create killer robots to protect people.
"The Gifted" reveals the cost of those measures. It goes beyond the eccentricities surrounding superheroes and focus on the real impact that real minorities feel. Most who are lucky enough to not be part of that group remain content to ignore it. Then, when it finally affects them, they realize just how unjust it is.
At a time when injustices are harder to hide and minorities are a growing part of society, these are important messages. The X-men have been exploring these themes for years, often with colorful adventures involving cosmic birds. "The Gifted" goes even deeper and during these troubled times, these are messages worth heeding.