Every now and then, a tragic story comes along involving an innocent child who needlessly dies because their parents refused to give them medical treatment due to their religious doctrine. Whether you're deeply religious or overtly atheist, these stories are heart-wrenching. The fact they occur is a travesty.
Just last year, a two-year-old girl died in Pennsylvania because that very reason. Consequently, her parents were charged with involuntary manslaughter and child endangerment. They were later convicted and subsequently lost custody of their other children.
Those are the least surprising details of the story. They aren't the first parents to get charged with a crime for refusing to provide medical treatment to their children on religious grounds. According to a study by Pediatrics, 140 children died of treatable medical conditions from 1975 to 1995. You also don't have to look far to find some pretty tragic stories of children needlessly suffering because of their parents' inaction.
I bring up these distressing, disheartening facts because there's one critical detail to stories like those of the girl in Pennsylvania. While the parents of that girl were convicted, the church they attended, the Faith Tabernacle, was not held liable. Never mind that the church's tenants were what told them to pray harder rather than take their child to a hospital. They incurred no responsibility for that girl's death.
They're not the only church that holds those beliefs, either. According to ChildrensHealthCare.org, there are nearly two dozen churches whose tenants discourage or prohibit seeking medical treatment. Moreover, there are laws in certain parts of the United States that actually protect these organizations from liability. Much of it is done in the name of "religious freedom."
That's a term I'm sure most with access to a news feed have heard recently. In fact, they're probably been hearing it a lot more frequently lately, albeit not in a way that links directly to dead children. The indirect link is still there and it's the key to unlocking the controversy and the resolution to the issue.
Now, I put "religious freedom" in quotes because it's another one of those vague terms that can be construed to mean anything to fit a particular situation. More often than not, it's an excuse to argue for favorable or preferential treatment of an individual or group.
That, in and of itself, isn't too remarkable. People are going to argue for favorable treatment with or without religion. Where "religious freedom" sets itself apart are the legal protections it seeks. Those parents of that dead little girl used religious freedom to justify their behavior.
That is, admittedly, an extreme example and one that rarely makes the news. These days, the most common manifestation of "religious freedom" controversies involve people using it to justify denying services to LGBT individuals, be it a marriage license or a wedding cake. It was also part of a major decision by Supreme Court involving a cake shop that refused service to a gay couple.
Those who champion "religious freedom" cheered the ruling and the precedent it set. This, along with the Hobby Lobby ruling in 2014, establishes that someone can use sincerely held religious beliefs to obtain exemptions from mandates prescribed by law. It seems the effort in securing this "freedom" is gaining momentum and winning battles in the courtroom.
Again, I put that word in quotes for a reason and one I hope will help craft an appropriate standard for what constitutes actual freedom and what constitutes contrived excuses. That is, in essence, what the "religious freedom" battles are seeking. They're pursuing legally-protected excuses for their theology and its associated behaviors.
I can understand, to a limited extent, why there would need to be some legal protections for religious groups and not just for the purposes of anti-discrimination efforts. We need to have some resource for situations where someone is coerced into doing something that goes against their religion. Strapping someone to a chair and forcing them to eat shellfish will do unique distress to a Jewish person than it will for others.
That being said, it's somewhat telling that the organizations fighting hardest for "religious freedom" also happen to be organizations that have preached hatred and misinformation on the LGBT community for years. Some of these organizations are designated as hate groups and their sentiment on LGBT issues is rarely subtle.
To them, the free exercise of their religion, as articulated in the first amendment, means the ability to treat certain people, notably LGBT individuals, a particular way. Some will even take it farther than that, seeking the right to craft their entire society around their theology, regardless of what secular law states.
It's an effort not limited to one religion or denomination, either. There are other major religions with theology that goes beyond refusing service to LGBT individuals and crafting a society where their adherents are their primary authority. Therein lies the greatest flaw in the whole "religious freedom" debate.
When put into practice, the actual expression is less about the exercise of religion and more about the treatment of minorities. Those same Christian bakers may fight for their right to refuse service to a gay couple, but would they fight for the right of a Muslim cab driver to refuse customers with alochol? Well, when the courts ruled against that particular religious expression, there was no major outrage.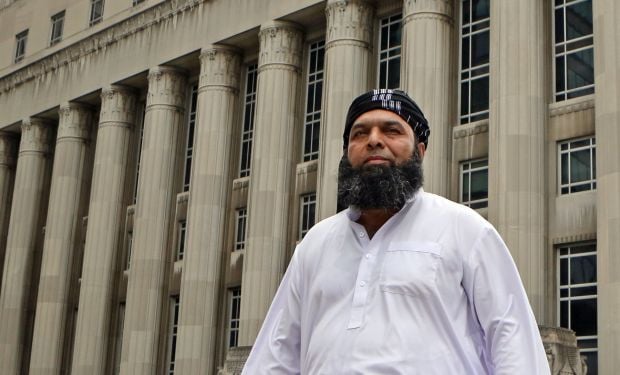 That's the first and most critcial step to assessing the merits of "religious freedom" and the agendas behind them. If you reverse the majority/minority dynamics, is it applied equally? If the majority is the only one that benefits, then it's not really freedom. It's an overly elaborate excuse with religion as a cover.
There's an even easier standard to use if majority/minority dynamics are too complex. This one goes back to the tragic stories about parents refusing life-saving medical treatment for their children. It can be articulated with a simple set of questions.
Could a form of religious expression/teaching be used to justify conduct that leads to the death of a child?

If yes, then it warrants no legal protections of any kind.

If no, then it constitutes free expression.
It's a fairly simple standard, one that does not add a religious context to freedom and expression. There is freedom. There is expression. Sometimes it's religious. Sometimes it's not. Whether it's just going to church on a Sunday or not eating certain foods, it's just another form of freedom and freedom is a beautiful thing.
When it's used to justify the deaths of children and discriminating against minorities, it's not freedom. It's just bullying looking for legal protection. I'm completely in favor of people practicing their religion as they see fit or no religion at all. However, there are standards for a civilized society and those standards cannot and should not accommodate excuses for dead children.