Being a self-professed romance fan, I know more about the intricacies of romantic sub-plots than most men would ever dare admit. I've consumed an absurd amount of romantic media over the years and I've noticed more than a few common themes, some more endearing than others.
However, by consuming so much romantic content, I've also seen certain themes get overused and badly mishandled. I could list countless instances promising romantic sub-plots collapsing because it fell into a narrative trap. Sometimes, it's because of poor writing. Sometimes, it's because the story has too many constraints. I've even cited a few famous cases that exhibit both.
Whatever the case, it's not hard to screw up a romantic sub-plot. I've done that more than a few times with the stories I've written. Lately, though, there are certain types of sub-plots that have lost their luster. They've either been done too many times or haven't innovated in way too long.
Overused or not, I believe there are elements of these sub-plots that are worth saving. They just need some refinement and polish. What follows is a list of five overdone romantic sub-plots, why they've become so bland, and how to fix them. I've covered some of these elements before. This is just the romance lover in me offering some tips for future romance stories.
---
Romantic Sub-Plot #1: Best Friends Turned Lovers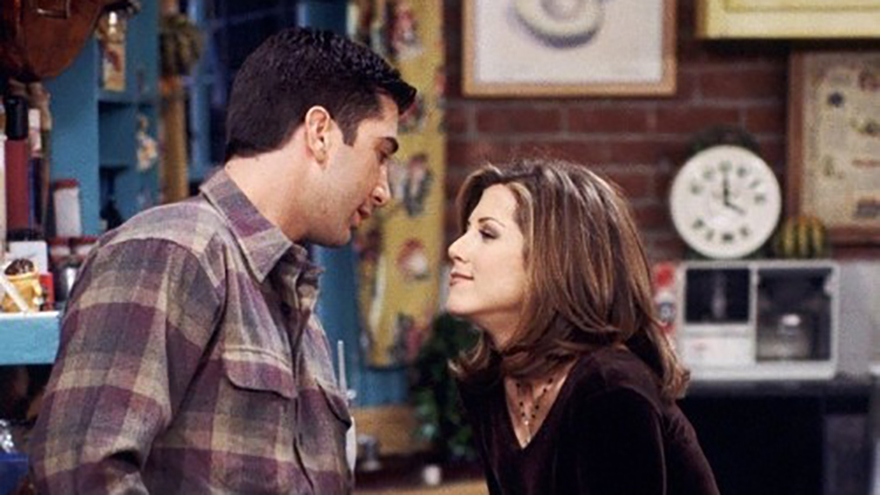 Why It's Overdone
I think you can thank sitcoms like "Friends" and movies like "Clueless" for this sub-plot to fall out of favor. Personally, I blame Ross and Rachel for giving this theme a bad name. They took the whole friends-falling-in-love plot way too far. Towards the end, it was more annoying than compelling.
These days, this sub-plot isn't as common as it used to be. I think a lot of romance fans were burned out on it in the 1990s and early 2000s. There's only so many times a character can say in so many words "I didn't realize that what I was looking for was right here in front of me" and sound genuine.
How To Fix It
Simply put, this sub-plot needs to shake up the setting. Too many times, a story about friends becoming lovers is built around one friend having had feelings for the other over many years. That can be sweet when done right, but it's way too easy to be done wrong. These days, it almost comes off as a long con or stalking.
To fix it, the emphasis needs to shift towards two characters undergoing major upheavals. Perhaps they go through a tragedy or trauma that changes the way they feel about other people. It can't just be restricted to their friend/lover, either. This upheaval should affect their entire world and from there, they come together in a new way.
It has the potential to show two characters go through major growth as individuals, which eventually turns into growth as a couple. That kind of growth can work wonders for any romance and could offer something more meaningful than old friends hiding their feelings.
---
Romantic Sub-Plot #2: Love Triangles
Why It's Overdone
I've already made my hatred of love triangles very clear. I've gone so far as to cite one from the X-men as the worst of all time. Beyond the comics, though, it's not hard to see cases of this sub-plot done horribly wrong. Even contemporary romance like "Twilight" and "The Hunger Games" have made this troubled trope more insufferable.
Simply put, love triangles reduce everyone involved to prizes or plot devices. It's next to impossible to make every character in a love triangle feel like a real character. It turns romantic development into a competition and in the long run, nobody wins and certain characters lose badly.
How To Fix It
I'm tempted to say that love triangles should be abandoned and killed with a 12-gauge shotgun, but I'm not a fan of throwing away romantic themes, no matter how much I despise them. For this particular theme, I think it needs more than just a fix. It needs a complete overhaul.
By that, it can't just involve two people competing for someone else's affection. That gets old fast. If there is going to be a love triangle, then it should actually take the time to show why someone is torn in the first place. It needs to be clear that someone genuinely loves more than one person and there's a reason for that love.
This is also a sub-plot that may benefit from shifting taboos. Non-monogamy is becoming more mainstream and there aren't many real romance stories about that idea that aren't bad pornos. A love triangle has to stop being an either/or plot and become a why/how plot. There needs to be a concerted effort to ensure everyone involved gets some sort of emotional resolution that doesn't involve someone getting screwed over.
---
Romantic Sub-Plot #3: Destined Lovers
Why It's Overdone
If you've gone through any high school English class or are just familiar with certain literary traditions, you've probably seen this in all kinds of media. "Romeo and Juliet" is probably the most famous, but it still shows up frequently throughout romantic media. It's prevalent in movies like "Titanic" and comics like "Superman."
Don't get me wrong. I have a soft spot for star-crossed lovers who are destined to fall in love, but it's a very bland sub-plot. There's no real sense of conflict. You know two characters are going to end up together and where's the intrigue there?
How To Fix It
For this sub-plot, I think a simple shift in context would help. Most romance featuring destined lovers emphasis how they come together, despite the obstacles in front of them. I think it might be more compelling to explore why these characters are star-crossed to begin with. Is it just destiny or are there other forces at work?
There are a lot of factors that go into romance, even those of the non-destined variety. Why not explore the concept of destiny, as it relates to love? Why not dig a little deeper into the intricacies of how it unites people so completely? That wouldn't just offer a meta-perspective of love, as a plot device. It would give us all an opportunity to reconsider what it means to be in love.
---
Romantic Sub-Plot #4: Love At First Sight
Why It's Overdone
This sub-plot is very similar to the destined lovers trope. It's often a pre-cursor to two people finding out they're destined to be together. For many of the same reasons, it's pretty bland and basic. One character sees another, some sappy music starts playing, and the love story is effectively laid out.
We see it happen very overtly in "Romeo and Juliet" and "Titanic." We see it manifest in some form in most romantic comedies. A character just sees someone they find attractive and that becomes the catalyst for their love. It's sweet, but not very deep and it has just become too predictable at this point. When two people fall in love at first sight, what other story is there to tell?
How To Fix It
This one can't be fixed with the same methods as the destined lovers sub-plot. This is one of those plots that doesn't have to be radically altered, but definitely needs fresh nuance. Finding that nuance means injecting more than just love into the mix when two characters first meet.
The first encounter between two characters is always pivotal. It helps set the tone for their relationship, romantic and otherwise. To make this sub-plot work in new ways, characters need to intrigue each other in new ways. It can't be enough that they're attractive. There has to be something else about them.
Maybe the character has a skill that someone has never seen before. Maybe the character causes someone to re-think a past assumption. Maybe it sends them on a new journey that their love interest can join. There are many opportunities here. There doesn't have to just be one.
---
Romantic Sub-Plot #5: Sex Complicating Love
Why It's Overdone
This one is probably the most overtly sexual romantic sub-plot that also happens to be the most predictable. Ironically, it's "Austin Powers: The Spy Who Shagged Me" that summed it up best. Things go from "Don't worry, it won't get weird" to "It got weird, didn't it?" That's every sex-complicating-love story in a nutshell.
This one also has the burden of being weighed down by long-standing sexual taboos. While it may seem like those taboos have faded in the 21st century, it's still the slutty women and stud men who die first in slasher movies. Sex, even in a romance story, still comes off as something dirty that somehow undermines a romance.
Even though sexual attitudes have evolved a great deal, the idea that sex complicates/ruins a relationship hasn't moved very far. It's why sex tends to be an afterthought in modern romances. Sometimes, it's ignored or assumed and that's just a waste of quality sexual chemistry.
How To Fix It
As an aspiring erotica/romance writer, I've been working on that for years. While I can't claim to have a definitive answer, I have surmised a few ideas turn sex from a complication to a catalyst. It doesn't have to be overly titillating or pornographic, although that can work. It just has to supplement the romance rather than subvert it.
Sex in romance is often treated like an endgame. It's marks the culmination rather than the progression of a relationship. I believe that's a missed opportunity. In any romance, sex should function as a progression, of sorts. It takes the relationship to a new stage, one where new opportunities for emotional and personal growth emerge.
When two characters have sex, it can be more than just a chance to depict genitals and female breasts. It can be an exercise of intimacy where two characters strengthen their bond, rather than sully it. That gives greater meaning to the sexiness and nothing makes romance hotter than genuinely meaningful sex.