Take a moment to think about the many non-criminal, but still deviant behaviors that  society considers taboo. From not tipping the pizza guy to not asking for permission when you borrow your roommate's toothbrush, there are plenty of behaviors that may not be illegal, but still make us recoil to some extent because they subvert social norms.
Now, consider for a moment that there was a point in time when these behaviors weren't taboo. For some, you don't have to go back too far. For others, you may need to go back a century or several, but the point is these taboos didn't just arise randomly. There were factors that inspired it.
I've talked about the origins of taboos before, as well as ways to break them. When it comes to sexual taboos, though, it gets even more complicated, not to mention kinky. It's one thing for an inane social norm to take on a life of its own. Add a powerful, instinctual drive to the mix and that taboo may gain a few extra lives in the process.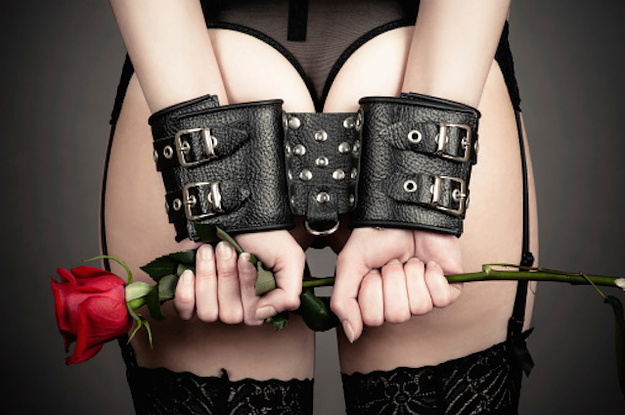 Few things inspire more elaborate taboos than sex. Anyone familiar with a particular area's porn consumption understands that to some extent. Sex is such an integral part of life, love, and passion that it's bound to inspire more than a few taboos. We don't usually think about where those taboos come from, but there's usually a catalyst of sorts that inspires them.
I bring all this up because we live in sensitive times where it doesn't take much to inspire a controversy, especially when it involves a sex scandal. It's a world where everyone seems downright eager to get outraged about something, be it a sex scandal or something a celebrity wore.
Some of that outrage is built on a foundation of good intentions. Say what you will about the extent of the anti-harassment movement, but the goal is commendable. A world with less harassment, sexual or otherwise, is an objectively better world.
However, problems arise when that movement becomes a moral panic and few things bring out our collective eccentricities than those. Just ask everyone still worried about Satanic cults operating day care centers. Those same panics can also inspire taboos. They can even turn something that wasn't a taboo before into something far less mundane.
As I type this, there may be a new taboo forming before our eyes in wake of the anti-harassment movement. I'm not saying it's official or anything, but the factors are in place and since it involves sex, it's sure to evoke a wide range of feelings. To illustrate the extent of this emerging taboo, consider the following scenario.
There's a woman in a room, casually lofting about. A man enters. He's big, strong, and aggressive. He storms over to the woman, passion and desire in his eyes, and pins her up against the wall. Then, without asking, he kisses her and starts caressing her body. The woman is shocked and overwhelmed, but finds herself kissing back.

Then, after overpowering her with his strength and lust, he strips her naked and has sex with her right then and there. He doesn't ask for permission. He just does it. He's aggressive, but passionate. He's not out to hurt her. He's just there to take her. When he finishes, he wraps his powerful arms around her and holds her close so she cannot escape and kisses her again in a final act of domination.
This brief, but steamy scenario is a fairly familiar scene. It plays out in countless pornographic narratives, from the most hardcore content you can find on the internet to the erotica/romance novels that I like to write. It was even a big part of a best selling BDSM novel called "50 Shades Of Grey" that I'm sure everyone has heard of by now.
In the recent past, that might have made a certain crowd a bit uncomfortable, but it wouldn't have been taboo. Now, many would see this scenario as outright sexual assault and demand that the man be thrown in jail. It wouldn't even matter if the woman in the scenario said she liked it. In the context of a moral panic, the man is an abuser.
I understand, to some extent, why certain people would feel that way. From an outside perspective, not knowing the thoughts and desires of those involved, it seems pretty distressing. In the past, such concerns would be addressed privately or by police. In the post-privacy world of social media, hash-tags, and professional trolls, it's much easier for these sorts of matters to gain public scrutiny.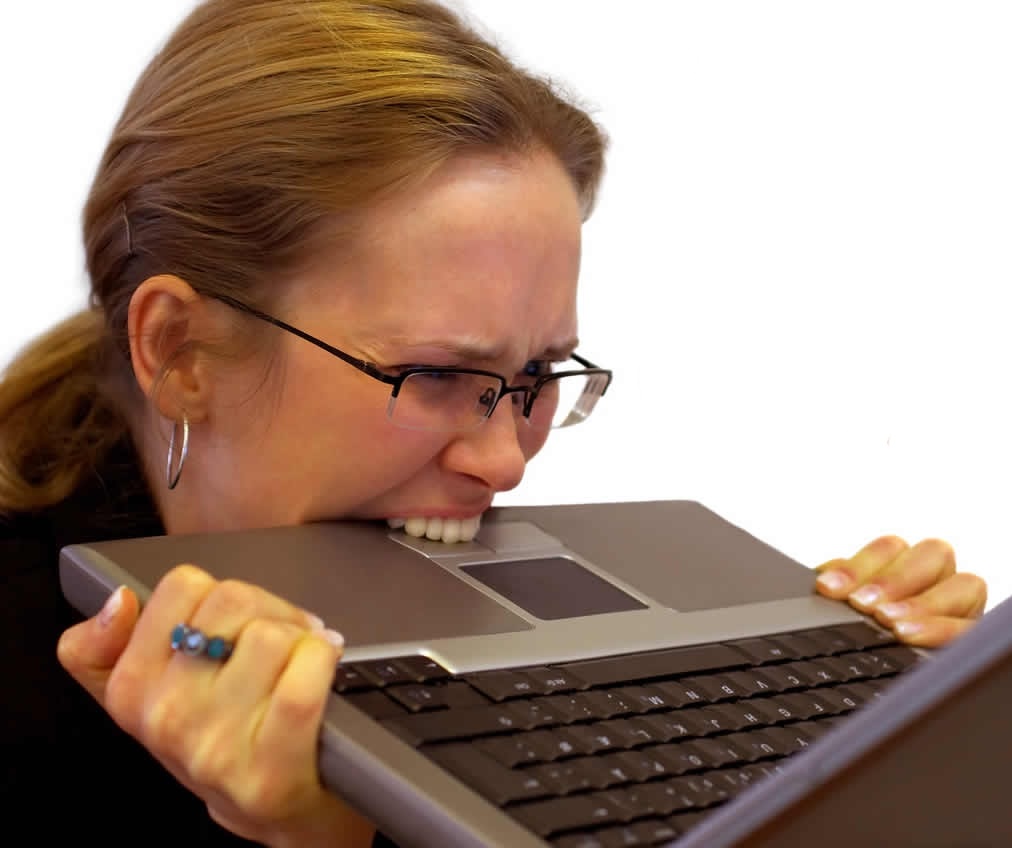 I know there are still those who say the anti-harassment movement isn't at the level of a moral panic just yet, but it doesn't have to be at the same level of the Satanic Panic to inspire taboos. That scenario I described above may not have checked all the necessary boxes before, but it sure does now and that's going to complicate certain sexual attitudes.
The idea that such a scenario could become taboo didn't cross my mind until someone on Reddit brought it up. They cited an article from the New York Times where a woman expressed outright dread that she was betraying the anti-harassment movement because she'd enjoyed those kinds of dominating experiences in the past.
In the article, a sex and intimacy therapist and psychologist named Michaela Boehm says that woman's feelings aren't deviant. She even goes onto make a statement that probably wouldn't have been controversial a decade ago, but would certainly spark outrage now.
Many women like to be dominated in bed. "Not in their lifestyle, not in their career, but in the bedroom, many women would like to surrender," Dr. Boehm said. This may explain why, on Amazon's list of best-selling erotica — a medium that, unlike pornography, is mostly produced and enjoyed by women — themes of male dominance tend to, well, dominate.
Chances are if a man had said those words, he would be scorned as a modern day monster. Even though a licensed psychologist says there's nothing wrong or unhealthy about women enjoying those kinds of experiences, the sentiment is there. As such, the roots of the taboo are already in place.
Now, the reasons why a woman may enjoy submissive sexual experiences are many and there is some research behind it, but I won't go too deep into that issue. I want to focus on what happens when taboo is thrown into the mix. Even if there were no biological factors behind the appeal of that kind of sex, a taboo does plenty to complicate things.
Think back to that same scenario again. Now, add a few other forces to the mix. It's not just erotic. It's dangerous. The man could get into a lot of trouble if word got out and the woman could get into trouble if she admits she enjoys it. If you don't think that doesn't add appeal to an experience, then you'll have a hard time explaining the appeal of skydiving.
Call it the forbidden fruit effect. Call it misattribution of arousal, a real phenomenon where your brain may not know the difference between being in danger and being horny. Whatever biological factors might be behind it, taboo only adds more fuel to the proverbial fire.
Suddenly, this simple manifestation of sex takes on a form of kink that it didn't have before. Kink, much like skydiving, has appeal because there's a thrill to it, both in terms of danger and the fact that it's considered deviant. Add the basic pleasures that come with sex and suddenly, a mundane experience becomes a night with James Bond.
I doubt that's what those in the anti-harassment movement intended. It may very well be fine print in the law of proportional backlash that tends to affect major social movements. However, unintended consequences are often the pre-cursor to taboos and it may already be too late for this one.
Sexual attitudes are always evolving and at the moment, they're evolving in a climate of fear and uncertainty. People are more vigilant with their sex lives and how they interact with women. That's where practices like the Mike Pence rules comes in. There's a risk that the way we publicly go about sex is making it difficult for anyone to know what's acceptable anymore.
Conversely, taboos embrace the danger, the risk, and the utter abnormality of an act. They take something you didn't once think was a big deal and make it seem like a trill ride at Disneyland. Given the ambiguity surrounding consent and inherent power of the human sex drive, this is one taboo that may be more potent than most.
Now, that's not to say that submissive sex is destined to exceed the Satanic Panic in terms of taboo, but the potential is there. History shows that efforts to re-shape attitudes is a messy process. Sometimes, it works beautifully. Sometimes, it fails spectacularly. There are many ways to combat a certain social ill, but making it taboo may end up doing more harm than good.
If you're still not convinced, go to the nearest theme park and ride a few roller coasters. That should remind you of the kind of forces you're working with here.