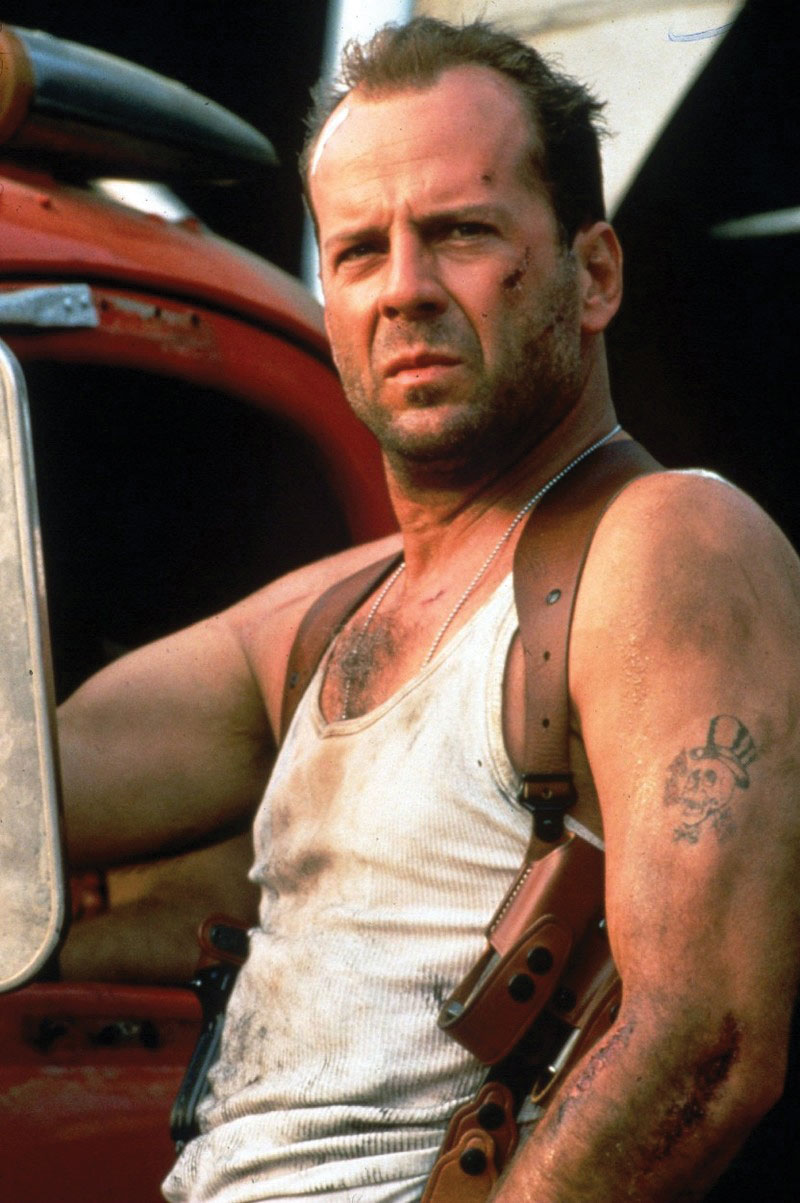 Whenever I pose one of my thought experiments, I do so with the hope of inspiring novel, entertaining ideas that get people thinking for all the right reasons. Ideally, these ideas are fun and enlightening. If they make people horny in the process, then that's just a bonus.
Every now and then, however, it's not enough for an idea to be enlightening or sexy. Sometimes, for a thought experiment to work, it needs to make people feel uncomfortable. It needs to create some sort of mental distress.
I know that's something most people avoid. I've even pointed out how our brains are wired to do anything and everything to avoid mental distress, even if it leads to outright hypocrisy.
Well, as uncomfortable as it is, mental distress has a purpose. It forces us to contemplate an idea that highlights a major problem in the world. It's often one of those problems we know is there on some level, but avoid thinking about because it's too daunting. For this particular thought experiment, it's not so much that the idea is overwhelming. It's more that it reveals something about our attitudes that we don't often scrutinize.
So with that in mind, here's the experiment. Think back to any action scene in any major action movie of the past couple decades. Given the glut of superhero movies and "Die Hard" rip-offs out there, that shouldn't be too difficult. Specifically, think of a scene where a female character was kicking ass. Given the rise of strong female characters, that shouldn't be too difficult either.
A good example comes from the memorable Black Widow fight scene in "Iron Man 2." By any measure, it's a wonderfully entertaining scene. It has Scarlett Johanssen kicking ass in a skin-tight outfit. What's not to love about it? Most people who watch this scene, especially comic book fans and people who find Scarlett Johanssen sexy, would be rightly entertained.
Here's where the thought experiment comes in. This is where it gets really uncomfortable. Watch the scene above once as you usually would. You don't need to know the context too much. This is just Black Widow beating up the hired goons of Justin Hammer, the primary antagonist of the movie. Use that first reaction as a baseline of sorts.
Now, watch the scene again. This time, though, reverse all the genders of the characters involved. Make Black Widow a man. Make Justin Hammer's goons women. Let it play out in your mind, this lone male character beating up all these women. Does the scene evoke the same reaction? For most people not named Chris Brown, it probably makes you sick to your stomach.
This goes beyond the typical double standards between men and women, which I've talked about before. It even goes beyond strong female characters, which I've also touched on in various ways. This is one of those dynamics that has always been there right in front of us. We just don't take the time to scrutinize it.
We can watch scenes of James Bond beating the crap out of a bunch of SPECTRE henchmen and be entertained. We can also watch scenes of Black Widow, Sarah Conner, and Furiosa do the same and be entertained. Swap the genders, though, and it becomes extremely distressing. We don't see powerful characters kicking ass anymore. We just see a man beating up multiple women.
Find a scene like the one above from "Iron Man 2" and do the same thought experiment. Look for a scene where a woman beats up a much of male thugs. Then, swap the genders. Chances are, the feelings it evokes are just as distressing.
For a greater sense of context, I came up with this thought experiment after reading an article on Cracked.com about the way Hollywood treats men. I've cited Cracked before because and while I don't always agree with them, they're good at tackling serious topics in a humorous way, even sexy topics. This one, however, had a hard time being funny.
Some parts of the article were more inane than others, like pointing out how every leading man has to be at least a half-foot taller than the average guy or how tortured men are somehow compelling. Some of those details are just quirks, blatant examples of style over substance.
Beyond the quirks, though, there are some genuinely disturbing dynamics at work. We find such entertainment in women beating the crap out of men. We also find entertainment in men beating the crap out of men. However, when it's men beating the crap out of women, context doesn't matter. It always makes us feel disgusted and repulsed.
The thought experiment I just posed highlights that. However, it goes beyond violence as well. Rape is one of those super-sensitive issues that's impossible to make funny or sexy. However, if you put it in the context of prison rape where men rape men, then that somehow changes things, so much so that jokes about rape will even find their way into an episode of SpongeBob SquarePants.
Then, there are the cases where women rape men. Yes, that does happen in real life. Women are capable of domestic violence against men. However, it's still okay to joke about. Christopher Titus has even worked it into his standup. It even finds its way into cartoons that air on prime-time.
The best example of this is the "Futurama" episode, "Death By Snu Snu." In that episode, the cast encounters a planet populated by big, hulking, hostile Amazonian women, albeit not of the Wonder Woman variety. Through a series of hilarious antics that are entirely appropriate for a show that has a hard-drinking, sociopath robot, the male characters end up captured.
This is where the line between hilarity and distress blurs if you dare do the same thought experiment. Once captured, the Amazonian women decide to "torment" their prisoners with "snu snu," which is their alien verbiage for sex. The reaction of Fry and Zap Branigan is a mix of horror and intrigue.
Granted, it's presented in a funny way, but that doesn't change the actual substance of what happens. The women rape these men. They rape them and it's portrayed as humorous. I'm not going to lie. I did laugh somewhat at how the episode played out. Most people with a healthy sense of humor would.
However, if you do the same thought experiment with the Black Widow scene in "Iron Man 2," it takes on a very different context. Watch the episode again, but turn the hulking Amazons into men. Then, turn Fry and Zap into women. Suddenly, that scene takes on a much darker undertone.
It would push the line even for the most hardcore porn. Think about how that would play out, a group of warrior men taking a couple of women who just stumbled upon their world and deciding to rape them to death. It wouldn't just be rated NC-17. It would be outright banned and subject to protest from every women's group in the world.
What does it say about our attitudes, our culture, and our standards when we're okay with one gender dynamic and not the other? Now, there are inherent differences in those dynamics. Human beings are a sexually dimorphic species. That means there are inherently different traits within the genders that are impossible to overlook completely.
However, the sheer breadth of the disparity here is cause for concern. If flipping the genders of a story or scene evokes such a different reaction, then that's a serious disconnect that's worth scrutinizing.
That's not to say that the scenes in "Iron Man 2" or "Futurama" are wrong or not entertaining. There's just something inherently revealing about ourselves when we flip the gender dynamics and react to the same scene. We may not like what that reveals, but it's not something that can or should be ignored.