Brace yourself because I'm about to get personal. That's right. I'm taking a break from talking about disturbing trends in sexual attitudes, major upheavals from technological advances, and sex robots to share a little something about myself that should offer some revealing insight into my sexy way of thinking.
Ideally, I'd like this personal anecdote to convey a larger meaning, of sorts. I'd like it to help reinforce some of the points I often make about double standards, sexual norms, and our overall sexual mentality. If it just ends up as me sharing another quirky story from my life, I'll be okay with that too. Be forewarned, though. This is one of those stories that might be both funny and unflattering.
It's not a very elaborate story, nor would I consider it a major turning point in my life. It's not even the most personal story I've shared on this blog, especially compared to ones that involve awkward boners. In fact, the entirety of the story can be summed up in one simple sentence.
I tried on a banana hammock and loved it.
In case you don't know what a banana hammock is, it's basically the male version of a thong. I'm not talking about a speedo swimsuit that you might see at a beach in Rio. I'm talking about the kind of underwear that is basically a fancy napkin held in place by dental floss. If you need a more visual reference, this is what one looks like.
Granted, most men don't look that fit, but that's not the point of the story or why I'm sharing it. I know banana hammocks are basically a novelty, one usually reserved for male strippers, underwear models, and body builders. They don't have the same reverence that female thongs have and there's a reason for that. However, it's the extent of that reason that makes me want to share this story.
For context, here's how it all played out. It takes place during my last few years in college, a time when I was finally recovering from the social anxieties I'd developed in high school and began emerging from my shell. During those years, I was lucky enough to have a couple of really great roommates with whom I didn't mind sharing personal stuff.
One of those roommates, as it just so happens, loved banana hammocks. To him, they were just something he wore to fool around, but he still loved them. Me being the kind of guy who had worn boxers since middle school, I didn't see the appeal. Then, one day, for reasons I can only attribute to boredom and curiosity, my roommate dared me to try one on.
I'm not usually one to take people up on foolish dares that don't involve pizza toppings, but I found myself seriously considering it. My roommate even sweetened the deal by letting me wear one that he hadn't opened yet. It was still sealed in a plastic package, having never touched another man's package, so to speak. It was one of those opportunities for which I couldn't make many excuses.
Me being just as bored and/or curious, I decided to take my roommate up on his dare. I wouldn't just keep my shirt on either. I would go into the bathroom, take everything off, and come out wearing only that banana hammock. Short of walking around naked, it was the most exposed I could've been. This being before I started sleeping naked regularly, it would be a unique experience.
With all that in mind, I went into the bathroom, got undressed, and put the banana hammock on. I admit, it was somewhat uncomfortable at first, but not in the way you might think. I just wasn't used to my underwear cradling my man parts the way this thing did. After a moment, though, something amazing happened.
I found myself really liking how it looked on me. I found myself posing a bit in front of the mirror. Keep in mind, though, that this is a time in my life before I started exercising regularly. I wasn't necessarily unhealthy since I walked everywhere in college, but I wasn't as fit as I am now. Even so, wearing that banana hammock made me feel downright sexy.
I can honestly say I had never felt that sexy before in my life and that includes the moments I'd spent with women. I felt like I could walk up to a woman with confidence and proudly declare that I am a sexy man who enjoys the company of sexy women. Sure, that might have gotten me some odd looks, but I wouldn't have cared. I felt that good.
Needless to say, I walked out of that bathroom feeling a lot less self-conscious than I'd anticipated. Even my roommate seemed a little surprised. His reaction, however, was kind of predictable. He wasn't shocked or anything. He just laughed, clapped, and said it looked good on me. I remember laughing too and cracking some dirty jokes. I still don't think it conveyed the impact of the moment.
At the time, it felt like one of those things immature college guys do when they're in between classes. Over time, though, that experience has stuck with me and for the right reasons. That was one of the first times I really knew what it was like to feel confident as a man. It wouldn't be the last, though.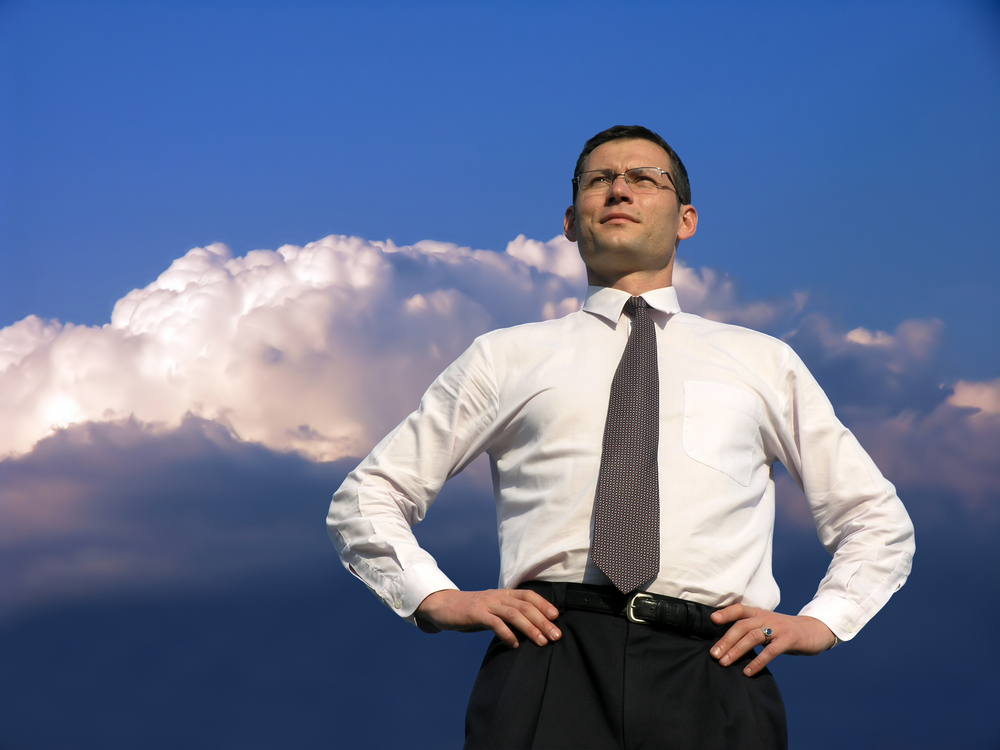 As I got older, I had more of those moments that helped strengthen me into the man I am now. However, that one fateful day when I tried on a banana hammock for the first time and loved it stands out more than most. Unfortunately, I didn't get to keep it. My roommate still took it back. I think he even wore it the next day, although I'm not sure.
Whatever the case, the impact was indelible and I've found myself contemplating it more lately. As I said before, a beautiful woman wearing a thong isn't that much of a spectacle anymore. If anything, it's celebrated. It's a symbol of sexiness. It creates spectacles at the beach and inspires sexy songs.
For men, though, the reaction is different. I won't go so far as to say it's a double standard. Granted, there are some men that can't look that sexy in a banana hammock, just as there are some women who can't pull it off either. Even for the men who do, though, it's not seen with the same sexual aura.
A man walking around in a banana hammock is sure to generate plenty of looks, but they don't evoke the same intrigue and interest as a female thong. Some women may find it attractive, as the success of the "Magic Mike" movies has shown. Others may find it funny. However, there's still a notable gap between the sex appeal of a banana hammock and that of a thong.
Perhaps the success of movies like "Magic Mike" can narrow that gap. Personally, I hope it does. I think I look better in a banana hammock now than I did back in college. If I find myself in a relationship with someone, I'd like to think my lover would find it just as sexy as I would with them if they wore a thong.
In a sense, albeit a limited one, the disparity between banana hammocks and thongs reflect the different attitudes we have towards sex appeal. It's far from the widest disparity between genders and, unlike others, isn't that detrimental. That said, I do hope it narrows so men can enjoy that extra sexy feeling along with women. That, I believe, is a feeling that should be gender neutral.