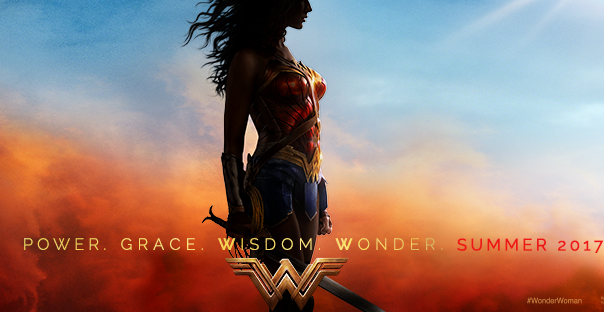 It's almost here! In just a few more months, Wonder Woman, the most iconic female superhero of all time and secret BDSM icon, is going to release her first live-action movie. Despite what the assholes at the United Nations may claim, this has been a long time coming.
There have been multiple Superman movies. There have been dozens of Batman movies. Hell, even Ant Man got his own movie. That's right. A hero named Ant Man got a movie before Wonder Woman. What's that say about us as a culture?
We've had to ensure some pretty nasty moments to get to this point and I'm not just talking about the poor reviews that Batman v. Superman: Dawn of Justice got. We've had a Catwoman movie that has since become infamous. There has even been an Elektra movie that has since become as forgettable as Ben Affleck's performance as Daredevil.
There's no question that the road to this movie has been long and hard, but it's finally almost here. The Wonder Woman movie is poised to join the world of superhero movies at a time when raccoons and talking trees are finding their way into this genre.
With only a few months left, Warner Brothers released another trailer this past weekend. I would've made a big deal of it sooner, but being sick kind of got in the way of that. I'm better now so I'm ready to make a big fucking deal of it now.
Are you done cheering like a school-girl on crack? Good. As a long-time comic book fan, seeing this trailer puts a smile on my face and a boner in my pants. I couldn't be happier that superhero movies have become the alpha and omega of box office blockbusters. However, I have been somewhat frustrated by the lack of successful female superhero movies.
Wonder Woman can change that. Wonder Woman, being the first and most iconic female hero of the last 70 years, can bring some much-needed balance and sex-appeal to superhero movies. While I doubt the BDSM elements of her history are going to show up in this movie, I'm glad she's joining the crowded crop of superhero movies that has one too many talking racoon and actors named Chris.
This trailer specifically focuses on Wonder Womans origins. Again, there's no hint of BDSM, but the core elements are there. There's Themyscira, her homeland. There's the Amazons, a society of warrior women blessed by the gods. There's a weapon that no woman on Themyscira is worthy to wield. Those are all key elements of an awesome Wonder Woman story.
That story will commence this June. Expect me to be among the first in line. Also expect me to write a thorough assessment on this blog, especially if any BDSM moments show up. I imagine they'll be well-hidden if they do, but at this point, I'll just gladly accept an awesome Wonder Woman movie that'll remind the assholes at the UN why she's one of the most iconic female heroes of all time.