It's a full-blown crisis. Kids are spending hours upon hours using it. They're becoming mindless, unmotivated zombies. Every day, it's getting worse. It's all around them. There's no escaping it and if something drastic isn't done, it'll corrupt an entire generation beyond repair.
No, that's not some hysterical rant from Jessica Lovejoy on "The Simpsons." It's not referring to smartphones or social media, either. That urgent message was referring to television. This isn't another one of my thought experiments. This is one of my memories. It's true. Televisions was a real concern when I was a kid. Some called it a full blown health hazard.
If that sounds strange, then chances are you aren't old enough to remember a time before the internet was the ultimate addiction. It really existed. It makes me and many others in my cohort feel old, but it happened. When I was a kid still in grade school, especially between first and sixth grade, the internet wasn't the thing destroying kids. It was television.
That memory I mentioned wasn't unique. It came courtesy of an assembly my school held. I don't entirely remember the purpose of the assembly. I was just a kid and it was an excuse to get out of class. What I do remember, though, was the common refrain about the dangers of television.
Adults of all kinds would find creative ways to tell us to stop watching television and do something "productive," which I took to mean more homework, more chores, and anything else my teachers made me do. It didn't really appeal to me and I don't think it changed the TV habits of my peers, either.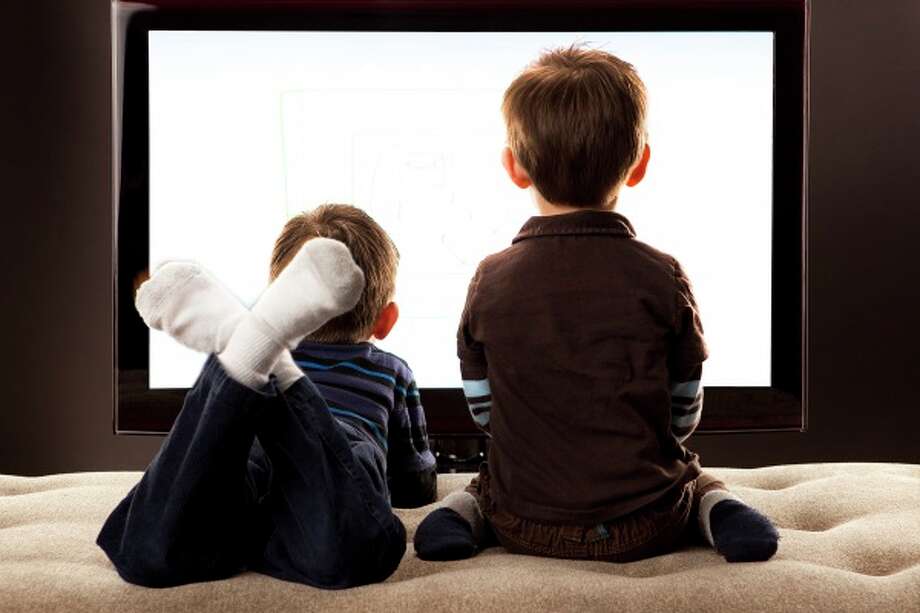 That panic, while nowhere nearly as extreme as the Satanic Panic of the 80s, came and went like many moral crusades tend to do. Some are just forgotten, but others just evolve into a whole new panic. That seems to be happening with the internet and social media now. Watching TV is actually in decline among younger cohorts while their usage of the internet and social media is increasing.
I imagine those same teachers who bemoaned the impact of TV when I was a kid would be giving similar lectures on social media now. They would have competition too because parents today worry about their kids' internet usage more than their drug usage. Some go so far as to call it the new tobacco to belabor its damaging and addictive nature.
While that kind of comparison strikes all the right emotional chords with concerned parents, I think it's an unfit comparison to say the least. At most, I would call it absurd. The memories of all those warnings about the dangers of TV leave me inherently skeptical of anything that's allegedly poisoning children. Unless it's actual poison, I think the tobacco comparisons are premature.
Now, there's no question that the internet and social media are having an impact on young people, old people, and everyone in between. There are documented cases where people have exhibited addictive behaviors surrounding their internet usage. Before you make any nicotine comparisons, though, keep in mind that people can be addicted to all sorts of weird things. The human mind is just that strange, powerful, and flawed.
Tobacco, and the nicotine it delivers, is an outside chemical that enters the brain and has real, measurable effects. Using the internet, whether you're checking FaceBook or browsing Instagram, is not like that. That's why internet addiction is not in the Diagnostic and Statistical Manual of Mental Disorders that legitimate doctors use to diagnose addiction, but substance abuse is.
It's also why porn addiction is not considered a true addiction, which I've talked about before. However, porn is more specific in its purpose and its effects. There's also still a stigma, albeit a damaging one, surrounding it that sets it apart from the rest of the internet. A kid browsing the internet, for the most part, is no less damaging than watching cartoons on TV all day.
That doesn't stop a growing number of people from expressing sincere concern about the effects it's having on their minds and their health. Some may even prefer that their kids watch old Hanna Barbara cartoons rather than tweet, text, and live-stream all day. There's a growing sentiment that the internet, social media in particular, hacks our brain's rewards system.
On paper, it makes sense. You pick up your smart phone, you turn it on not knowing what to expect, and if you find something you like, you get a quick release of pleasure chemicals like dopamine and endorphins. It's basically a form of gambling. A slot machine works the same way, but you don't need to be a high roller to enjoy the gambling-like thrill.
Like so many other ideas on paper that go onto fail, though, it's nowhere near that simple. The human brain can't be that crude with its chemistry. As a good rule of thumb, if you ever hear someone other than a legitimate neurologist talks about the effects of dopamine on pleasure or addiction, chances are they have a very limited understanding of it at best.
While dopamine does play a role in how we experience pleasure, that's just one part of a wide range of functions it has within our brains. Trying to understand addiction through dopamine alone is like trying to bake a cake with only a teaspoon of flour. There are many more chemicals, processes, and interactions at play.
Using social media may offer its users a rush whenever they get exciting news on their feed or see something that intrigues and/or offends them, but our brain processes that in a way fairly similar to anything else that catches our attention. The primary difference with the internet and social media is that it happens solely through a digital screen and that does somewhat limit those reactions.
I know that undercuts the concerns of parents who think the internet permanently damaging the collective psyche of their children, but I think they're overestimating the influence of things that are experienced solely through a screen. Much like TV, the internet and social media can only effect so many senses and that is a major mitigating factor in its impact.
To understand that, go find a picture or video of an exotic location. If you're a heavy user of Instagram, chances are that won't be too hard. Look at those pictures. Watch that video. Take in the sights and sounds of that location. To your brain, it's an appealing bit of visual and auditory sensations. However, those are the only two senses it stimulates.
What about the smell of the air, the feeling of the wind, and the sense of place that being in those locations evokes in our brains? Even if you experience it through hyper-realistic virtual reality, it's still just sights and sounds at most. Thinking that alone is enough to damage a kid's brain is like thinking someone can win a sword fight with a sewing needle.
That's not to say the internet and social media can't have a powerful psychological impact on certain people. That's the key, though. It impacts certain people the same way TV impacts certain people. Sure, there are documented cases where social media played a role in a major tragedy, but those are the exceptions and not the norms.
In the same way not everyone gets addicted to a drug after they try it, not everyone is going to be irreparably damaged by the internet, social media, or TV. There's a reason why extreme cases of people being heavily influenced by these things makes the news in the first place. It's exceedingly rare.
I would still make the case that the internet and social media are more influential on people, society, and our culture than TV ever was. By being so hyper-connected to such a wide audience, the professional trolls of the world have a way to effect others in a way that just wasn't possible, even with TV.
As bad as some of those trolls are and as tragic as it is when some suffer because of them, blaming the internet for those ills is like blaming umbrellas for hurricanes. Lumping it in with cancer-causing drugs only further obscures the real issues associated with the ever-evolving internet.
There are, indeed, serious issues with how people use the internet and how it manifests. However, treating it like a dangerous drug did nothing to address the issues surrounding TV. It'll do just as little in addressing the various controversies of the internet. Until the next "new tobacco" comes along, those same people who lectured me on too much TV will bemoan the dangers of the internet while ignoring all the good it does.