Before I start another discussion on something sexy, kinky, or whatever other words you want to describe the novels I write, I have a quick thought experiment I'd like to pitch. It involves your sexual fantasies. Compared to some of the other thought experiments I've entertained, it's probably the easiest one I've ever posed.
I want you to imagine your favorite sexual fantasy. It doesn't have to be a dream you once had. It doesn't have to involve some decadent wedding reception that involves tequila, blackouts, and awkward conversations the next morning. It just has to be something you find very hot. Make it that one fantasy to which your mind drifts when you're trying to get in the mood.
If you're still with me and/or have clean underwear handy, then hold onto that fantasy. Having shared one of my own, I know the power of those lurid, yet intimate thoughts. Now, with those thoughts at the forefront of your mind, I want you to contemplate what that fantasy reveals about you.
I'm not trying to offer therapy here. I'm not trying to be too Freudian either. I'm just trying to get everyone to scrutinize something that they probably avoid scrutinizing for all the wrong reasons. I understand that overthinking your sexual thoughts, or any sexual feelings in general, can be uncomfortable. I also think it's something we need to do more often to mitigate some of that discomfort.
Let's face it. Talking about sex is hard enough. Thinking about it can be just as hard and not just because it means having to change your underwear or, as I've experienced, hiding an awkward boner. If we're to make sense of this important facet of our lives, then we have to give a little extra thought to those fantasies we entertain.
I bring it up because those fantasies do reveal something about ourselves. Granted, it doesn't reveal everything or even half of who we are, sexually and otherwise. It is an important component, though. After reading a few articles from Bustle and the Daily Mail, I think it's worth exploring.
With those fantasies I asked you to entertain, here's some possible, potentially kinky interpretations of those fantasies that you might find revealing. You may be surprised by what you learn about yourself and your desires.
---
Sexy Insight #1: Being Dominant (Also) Means Being Laid Back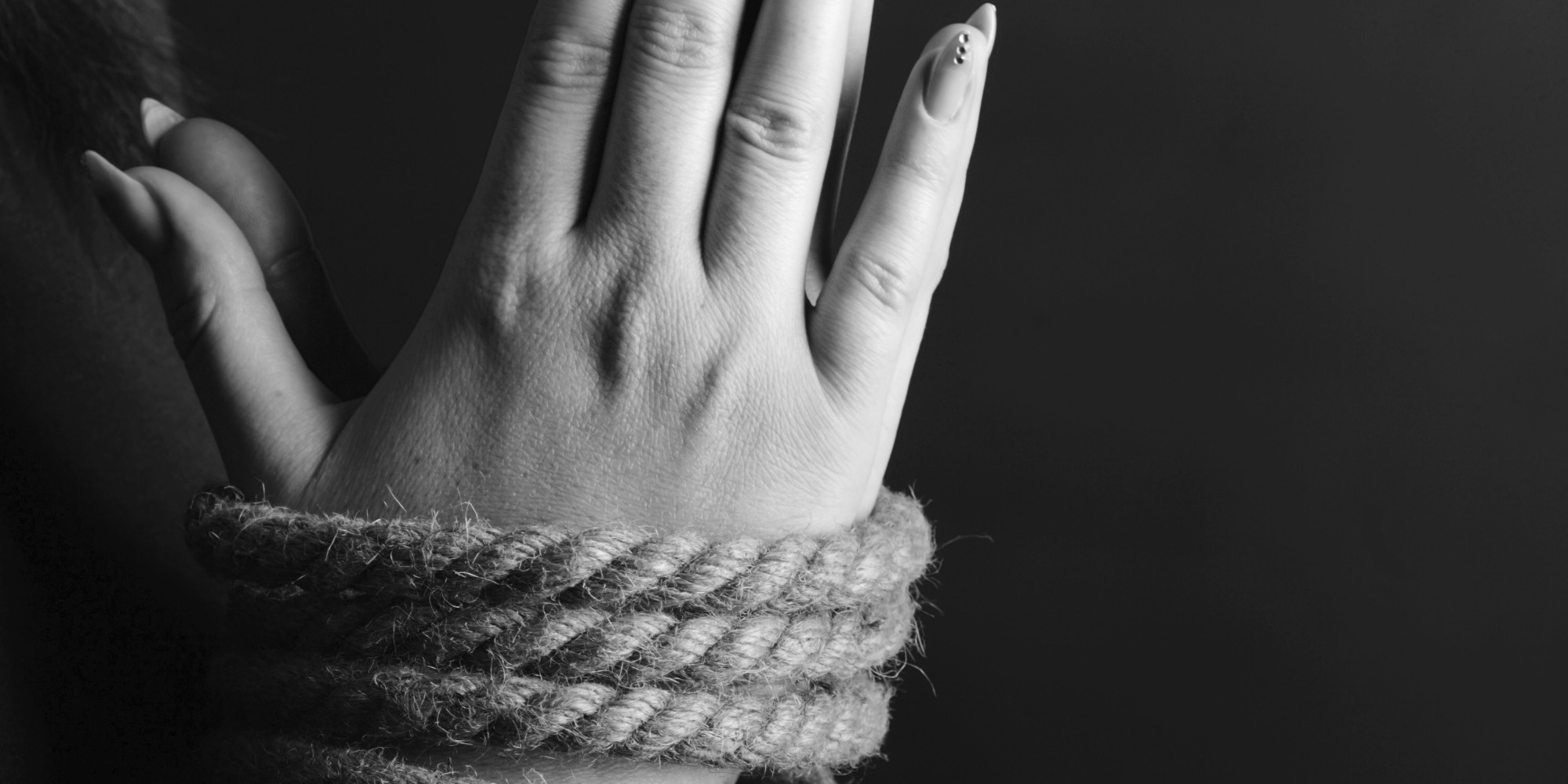 I know it sounds counter-intuitive, wanting to be a dominant lover and being laid back. Those sound like incompatible traits, like being an Amish hacker. Now, that's not to say that domination fantasies don't have some basis in loving control and setting the tone with your lover, whether it's with positions, whips, or bondage. However, there are more subtle implications at work.
Think about it. To be laid back is to minimize effort and maximize results. Being dominant accomplishes that. When you're dominant, you don't have to put the extra energy into setting the tone. That energy comes to you. That's a major reason why the fantasy appeals to people with laid back personalities.
It seems like an inversion of personalities, being laid back in every other realm except the bedroom. Personally, I think it makes a kinky bit of sense. To be a sloth in everything else, but to be a total boss in the bedroom offers a strange, yet sexy balance to it all. I think that's both sexy and healthy.
---
Sexy Insight #2: Being Submissive (Also) Means Having Control Issues
While we're on the subject of inverted personality types in the bedroom, the same logic applies to those who have fantasies about submission. Again, there are some personality types that just enjoy surrendering control to their lover and trusting them to please them, as only they can. That's a simple, inherently sexy fantasy that most people can get, so much so that it becomes a best selling novel.
Dig a little deeper and you'll also find some kinky quirks behind the basics. To be sexually submissive is to surrender control and, believe it or not, some domineering individuals find that uniquely arousing. Think of the most uptight, control freak you can think of. Imagine how stressful that must be, clinging to that control and exercising it every day.
In that context, it's not too hard to imagine them fantasizing about giving it all over to someone. It's freeing in a strange sort of way, giving over that kind of control to someone and then having them use it to pleasure you. For once, you don't have to control everything. It's a paradox, of sorts, but one that can lead to orgasms. For that reasons, these fantasies can be extra potent and extra revealing.
---
Sexy Insight #3: Forbidden People Mean (Intensely) Greater Desire
This one really shouldn't surprise anyone. I've talked about the forbidden fruit factor of sex before. It's part of the reason that Catholic school girls are such a kinky trope. It's also why they tend to enter our sexier fantasies more often than most will dare admit. I'm not just referring to super sexy celebrities either.
A forbidden person, be it someone who is married or someone who is a friend of a friend, often carries with them this aura that sets them apart. They may not look like John Cena after a cage match, but there's an obstacle to being with them that no other person has. Us being such a competitive species, a fantasy with a forbidden person carries more weight.
To want to be with that forbidden person requires extra desire. Just having that desire reveals that your breadth for sexuality is greater than you think. Keep that in mind the next time you see your best friend's sibling/friend/co-worker. That might be your body's way of telling you that your capacity for desire is much greater than you think.
---
Sexy Insight #4: Sex With A Stranger Is (Extra) Physical
This is a pretty basic fantasy, as well as a popular premise for under-budget porno films. To be fair, it's a pretty simple premise in the real world too. A couple of attractive strangers meet, they agree that they're really horny, and then they have sex. On the surface, that's not much of a fantasy. Dig a little deeper, though, and you'll see there's much more to it.
Hooking up with a stranger is basic in another important way. It's all about the physical act of sex. Sure, that kind of sex is taboo, but taboos have a knack for gaining a sexual component. By making the intimacy purely physical, it circumvents any emotional entanglements and/or personal ties. In that sense, it's kind of liberating.
By focusing only on the physical, it all becomes about you and getting that toe-curling pleasure you seek. It's your chance to be a little selfish while minimizing the entanglements. In that sense, it's one of those fantasies that's more pragmatic than most. At a time when Disney movies have convinced us that every interaction between potential lovers has to be emotional, this sort of fantasy can be pretty intense.
---
Sexy Insight #5: Watching Others Also Means Grading Yourself
There's nothing inherently subtle about voyeurism. It's another one of those taboos that isn't always very kinky, but still has this strange appeal. Even at an age when there's an unlimited amount of free porn on the internet, there's still something extra fanciful about watching another couple go at it, even if it doesn't involve a significant other.
Beyond the appeal of a life sex show, though, it can offer other insights. Unlike the porn on your computer screen, the sex you see in real life isn't made to be shot on a camera or viewed from a certain angle. There's a special realness to it and sometimes, that kind of realness can make for a potent fantasy. It's another paradox, but one that has become even more powerful in the digital age.
Part of that power involves just seeing how other people go at it, compared to you. How do you even know you're that good at sex if you don't see other people do it in a non-pornographic setting? Typically, we gauge our abilities by comparing ourselves to others. We do that in everything from video game leader-boards to Yelp reviews. Why should sex be any different?
It may come back to the taboo factor and our inability to break them. Whatever the case, it's still one of those self-serving fantasies that most won't readily admit, but enjoy entertaining none-the-less. However, if you're serious about improving your love-making skills, then it's hard to call that entirely selfish.
---
Sexy Insight #6: Spanking Blurs Pain And Pleasure (Among Other Things)
This is probably one of the most basic forms of kink. It was a popular sexy fantasy long before "50 Shades Of Grey" made it mainstream. It might not be as taboo to admit you enjoy being spanked these days, but it's still a potent fantasy in its own right.
The psychology of spanking may be different for kids, but for adults, it offers a unique experience that blurs the line between pleasure and pain. Blurring that line is a big part of what makes this fantasy so endearing. It reflects that innate desire for excitement and arousal, which is actually hard-wired into us to some extent.
Pain and pleasure reflects opposite extremes of a broad spectrum of novel experiences. Spanking and sex are simple, basic ways to achieve those extremes at the same time. By doing so, the experience becomes a potent mix of both. Just wanting that chaotic blend of experiences says a lot about someone's hunger for other experiences.
Sure, there's also a punishment component. That's kind of the initial intent of spanking. Mixing sex with atonement, thereby alleviating guilt, can be pretty potent as well, not to mention pragmatic. However, it's the bigger picture of experiences that make that fantasy so profound.
---
Do you still have that fantasy in your mind? Has it since taken on a whole new dimension? I hope it has and I hope it gives some greater insight into your own personal proclivities. Maybe it'll help your sex life. Maybe it'll help you better understand your own nature. Whatever the case, I hope I've given you reason to think extra hard about your sexy thoughts.