Last week was a good week for fans of workplace safety and opponents of old, cantankerous blowhards with their own TV show. Bill O'Reilly, the old, white, racially-insensitive troll, has been fired. I imagine feminists, hippies, and Michael Moore fans are still celebrating in the streets.
It turns out you can get away with being a raging dick to minorities, liberals, and anyone who ever protested a war. However, if you're accused of sexual harassment by enough women over a long period of time, so much so that advertisers start ditching your show, you can only go for so long.
It's not exactly tragic. Bill O'Reilly isn't exactly stressed for money. He's leaving Fox News with $25 million, which is on top of the boatloads of money he's earned from various publishing and media contracts. He doesn't have to work a day for the rest of his life. He has more than enough money to live in a mansion, eat caviar, and wipe his ass with hundred dollar bills until the day he dies.
Even so, it certainly doesn't look good. Love him or hate him, Bill O'Reilly was the highest-rated show on Fox News. He regularly crushed far more likable personalities with minimal effort and he probably did it with a goddamn boner. The man, as arrogant a prick he was at times, had a sizable audience. His voice carried weight.
Fox News had so many reasons to keep him and let him spew his brand right-wing verbal diarrhea for as long as he wanted. The public might have been willing to overlook his unacceptable treatment of women in the past, but it's just not as easy to hide that sort of thing anymore.
This isn't the era of Don Draper and Mad Men where sexual harassment might as well have been professional equivalent of a paper cut. This is an era where one poorly-worded tweet can and will ruin your life. I'm sure O'Reilly misses the days of Don Draper and pretty female secretaries who didn't mind a light tap on the ass every now and then, but those days are long gone.
Now I could spend multiple posts going over Bill O'Reilly's downfall. It's certainly a hell of a story, albeit not a very sexy one. The man ruffled a lot of feathers and pissed off a lot of people, which is to be expected. Like Michael Moore and Lena Dunham, he's a professional troll. That's what he does and, based on his net worth, he does it very well.
That said, I'm going to hold off on joining the hippies still dancing in the streets. I'm also going to hold off joining the chorus of right-wing apologists who would defend O'Reilly, even if he was caught choking a bald eagle with his bare hands. Those are losing arguments with no substance.
Instead, I want to focus on the impact and implications of O'Reilly's downfall because it's not just a non-tragedy. It's actually part of a trend that started with Roger Ailes. Like O'Reilly, Ailes wasn't brought down by his politics or his competence. He was brought down by charges of harassment by women.
That alone is pretty telling. These man can have some pretty disgusting politics. They can spit on minorities, shame women, and support policies that only serve to facilitate old white men getting their dicks sucked in every possible way. However, they have to become serial abusers of women in order to be taken down.
Don't get me wrong. Men who abuse women, regardless of their position or politics, deserve to be punished. Abuse isn't just wrong. It's a crime. If O'Reilly and Ailes are guilty of this crime, then they should pay a price. If they don't, then there's no reason for them to stop. That's just basic justice.
Unfortunately, this is where I know I'm going to piss off the dancing hippies. As bad as the allegations against O'Reilly are, it's not clear just how true they are. Now many parts of it may actually be true. O'Reilly may be every bit as despicable as these women claim. However, without proof that can withstand scrutiny in a court of law, it's unreasonable to just accept those claims outright.
I know. I can already hear angry feminists, beta males, and Rachel Maddow fans yelling at me. The very notion that O'Reilly didn't do these horrible things, given the ugliness of his politics, seems downright offensive.
Let me make clear, though, that I'm not sticking up for O'Reilly or Ailes. I think both men are arrogant pieces of shit who trolled their way to fame and fortune. They've said and done things I don't agree with, but you can say that about almost everyone in your life, be they a talking head on Fox News or a close family member. The difference is a matter of degree.
Now given the sheer number of claims, as well as the extent to which O'Reilly settled them, it's reasonable to conclude that there's something going on here. As we saw with the Duke Lacrosse case and the UVA rape case, false allegations tend to fall apart when subjected to scrutiny.
One or two women making an allegation with little evidence doesn't prove much, especially when the allegation is against someone as rich and despised as Bill O'Reilly. There's too much reason to suspect ulterior motives. It's when multiple allegations emerge over time from multiple women who are not in contact with one another when a pattern emerges.
That's still not to say that all the allegations against O'Reilly are true. Chances are, they're not nearly as pornographic as the media claims. Anything that makes a media headline is usually designed to titillate more than inform. That's just how media works. Ask any porn star.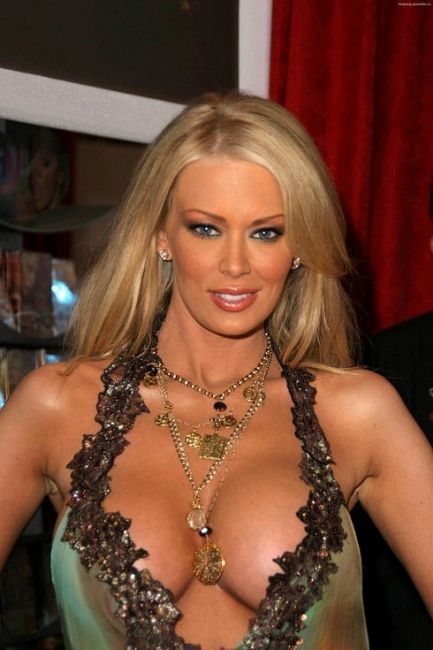 However, given how many rich men there are in media and how only a handful of them generate this many sexual harassment allegation, it's not reasonable to say that every woman is lying. The truth, as is often the case, is usually somewhere in between and not nearly as sexy as we think.
Now that O'Reilly has joined Ailes as old, right-wing blowhards who were done in by sexual harassment claims, a larger pattern has emerged. Now, the ardent critics of these trolls, of which there are many, have a new tactic for taking them down. They don't have to contest their politics or engage in meaningful debate. They just have to nail them for harassment.
That, in my opinion, is a dangerous precedent. Sexual harassment and sexual assault are serious crimes. They should be treated and adjudicated as such. If they become tactics for silencing blowhards, no matter how much an asshole they may be, then that denigrates actual victims of these crimes.
It also gives opponents of these men powerful excuses to avoid actually confronting the substance of their words. As I've mentioned before, those kinds of excuses can create a dangerous mentality that allows people to circumvent critical thought of a situation.
In the end, I'm not going to miss Bill O'Reilly any more than I miss Roger Ailes. I really do hope the women accusing him prove their case. I hope that proof comes out and we can know with certainty whether they're actually true. The truth has a way of adding greater weight to any situation. It also has a knack for getting lost in the media spectacle.
Whatever happens to O'Reilly from here on out is fairly inconsequential. He's already made his money. He doesn't need to troll any more unless he really misses the attention. With the precedent set, though, we may see more of this tactic against the professional trolls of the world. As annoying as these trolls are, the fact such tactics are necessary says a lot about how willing some are to find excuses instead of reasons.