It's been a while since I've talked about Neuralink. There's a good reason for that. Even though Elon Musk announced the formation of the company back in 2017, there hasn't been much news, aside from a few cryptic teases. That didn't stop me from proclaiming it be one of the most important venture of all time and I still stand by that proclamation.
Finally, on July 16, 2019, we got some news from Neuralink that attracted major press coverage. Musk, in an event that was live-streamed, offered some tantalizing details on the state of the company's research into advanced brain implants. He didn't announce that they'd perfected it. However, he did make clear that this is not some crazy idea he just scribbled on a cocktail napkin.
The presentation was lengthy and I encourage everyone to check it out. I'm nowhere near as smart, articulate, or successful as Elon Musk. Very few individuals on this planet are. If for no other reason, watch this event to affirm that he's serious about merging human brains and machines.
If you don't have time to watch the whole thing, here a few key points:
The first use of this technology will be to treat brain disorders
The company has over $150 million and almost 100 employees
It has made significant strides in crafting advanced electrodes that can be implanted in a human brain
The current prototype utilizes chips that can process brain signals
The prototypes have proven functional with rats and monkeys
These insights are intriguing, but they're not going to change the world overnight. It's not like we'll be able to order our own brain implants from Amazon by the end of the year. This technology is still in its infancy. We've only recently developed computer hardware that can communicate with brain cells. We're a long way off from functioning on the level of the Borg.
What Musk laid out wasn't just a vision. He offered specifics, citing where we are with the technology and who will initially benefit. It makes sense for those with brain disorders to act as the first beneficiaries. Aside from the difficulty of convincing most people to have something put into their brains, these implants could be invaluable at helping quadriplegics improve their lives.
It's not an impossible feat, having brains interact directly with machines. It has been successfully done with monkeys. It's just a matter of testing, refinement, and improvement. Like cell phones and Lasik surgery, which I've had done, the technology will improve once it has a foundation to build on.
Now, we got a glimpse of that foundation and there's plenty of reasons for excitement. While nobody can predict the future, especially not as well as someone like Elon Musk, there are some major implications for the near and distant future.
Just controlling a computer with your brain is not the endgame of this technology. Musk stated clearly in the event that the ultimate goal is to create an intimate, symbiotic relationship between humans and advanced artificial intelligence. He sees it as a necessary relationship if we're to minimize the existential threat posed by AI.
Before we get to that goal, though, it's almost a given that this technology will find other uses and markets. One market that wasn't mentioned in the presentation, but could prove very lucrative, is gaming.
As much as video game technology has advanced since the early days of Nintendo, the controls haven't evolved much. We still need a keyboard or a controller to interact with the system. As someone whose reflexes were rarely fast enough while playing Mike Tyson's Punch Out, I can appreciate those limitations more than most.
Imagine an interface where moving a character or a cursor required only your thoughts. Suddenly, you're no longer restricted to button sequences and analog sticks. The controls only limited by your brain's ability to give the necessary commands. Whether you're playing an old Mario game or Grand Theft Auto V, you guide everything along with your thoughts.
Considering the gaming industry is a multi-billion dollar industry, the incentives for innovation are strong. If a brain interface offers novelty or advantages for gaming, then Neuralink is in a position to reap the benefits.
Those same benefits extend beyond the gaming industry. While it may take a while for an implant to process the complex controls of a video game, it might not take as long to create one with the ability to give wielders more direct control of their smartphone. Some may recoil at the thought of being that connected with their smartphone, but the benefits may be too good to pass up.
I can easily imagine an interface that not only helps people type messages faster, but provides better security than passwords, fingerprints, or facial recognition. Hackers might be able to crack a password, but brain signals would pose a far more daunting challenge.
This kind of interface also opens the door to a more intimate forms of communication. It's one thing to just send texts and emails with our phones. What if we could send codes through brain implants that actually convey feelings and emotions? Instead of emojis, we could just send a coded message from one implant to another that conveys anything from happiness to shock to sarcasm.
That level of communication wouldn't just be groundbreaking. It would change the way human beings interact. Again, it would be somewhat rudimentary at first, but with refinement, it could open entirely new channels for those who take advantage of this technology.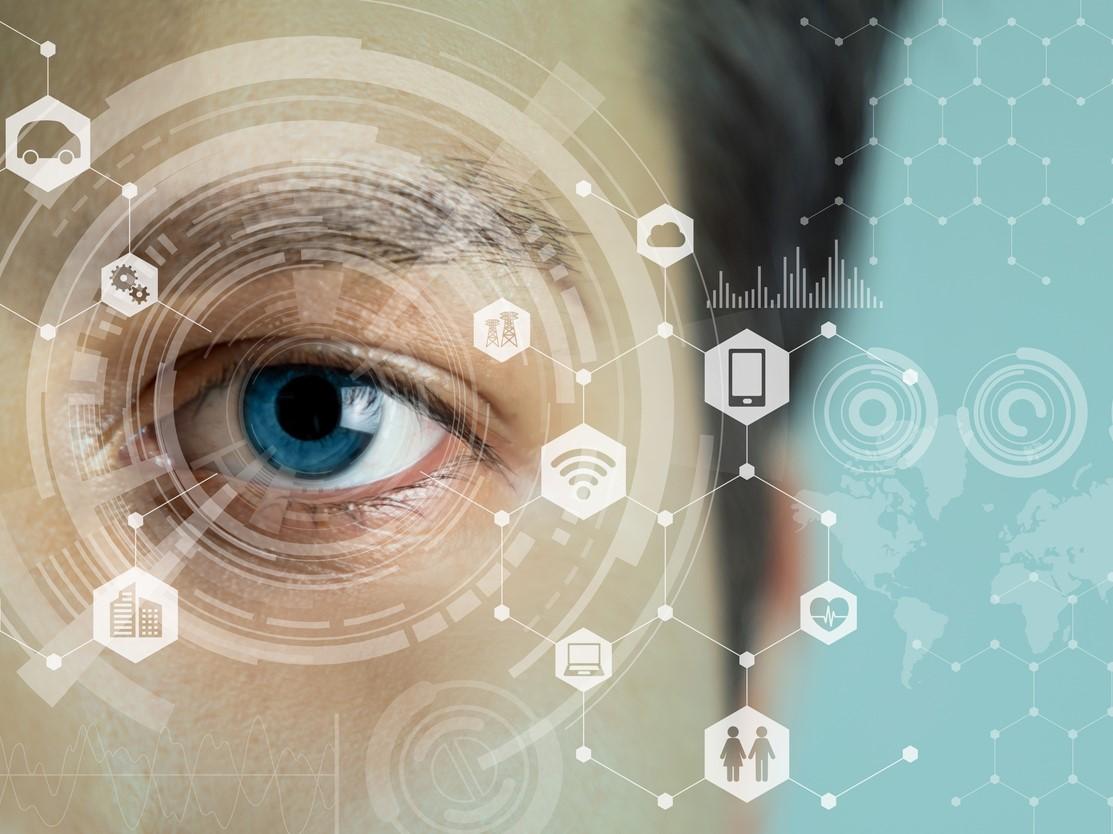 These are just some of the possibilities. The implications for the distant future are big, but the possibilities for the near future are just as tantalizing. Right now, the near-term goal revolves around helping brains interact with computers. At the moment, those computers are not advanced AIs. When that time comes, though, we'll at least have a channel for that interaction.
These are exciting times, indeed. This is not just some eccentric billionaire's crazy vision. This is really happening. There have been many technological advances that have changed our lives, but this technology may ultimately change much more than that.