In wake of recent social trends and lurid scandals that took way too long to expose, we've entered a precarious moment in our history. I'm not just talking about ongoing issues surrounding gender inequality or trends in our sexual behavior, either. We, the same people who can't even agree on the color of a dress, have come to a rare consensus on an issue.
Blaming the victims a sexual assault is BAD.
I'll give everyone a moment to stop cringing and rolling their eyes. I know. This feels like one of those issues that shouldn't even be an issue to begin with. Unfortunately, it evokes all sorts of heated emotions between men, women, feminists, men's right's activists, the transgender community, and certain species of baboons for all I know. It's that a very loaded, very unsexy a topic.
Now, before I go any further, I want to make one thing abundantly clear. In talking about the particulars victim blaming, I'm not getting behind a particular movement or agenda. I'm choosing to confront this issue for the same reason I've used for confronting many unsexy issues.
Issues like sexual assault, and the victim blaming that comes with it, tie directly with our sexuality and our ability to love one another, albeit on the more sinister end of the spectrum. Given my efforts to become a successful erotica/romance writer, I can't ignore these issues, nor do I want to.
I apologize if the way I go about discussing this issue offends or upsets some people. It wouldn't be the first time I've been clumsy or misinformed with my words. However, this is one issue that nobody, be they a Hollywood producer or erotica/romance writer, should avoid. Sexual assault and sexual harassment are bad enough. Blaming the victim is just the napalm that gets dumped on that fire.
Overall, I think it's a good thing that there's rising awareness about sexual misconduct, especially among those in positions of power. Sure, it has been prone to a few misguided controversies, but the overall intent is good. Sexual misconduct is a serious crime. Who could possibly be against it?
That is a rhetorical question, by the way. I'll skip the part where I recount how various internet trolls would answer that and get to victim blaming, which is where this inherently noble endeavor hits a brick wall and tries to pick a fight with it. Given that brick walls are undefeated against people armed only with profanity and alcohol, it's a fight that tends to leave everyone bloodied.
It happened with the Harvey Weinstein scandal. It happened with Corey Feldman. It will likely happen again with the next major scandal to break. At some point in the narrative, someone will imply or state outright that the victims bear some or all of the responsibility for what happened to them.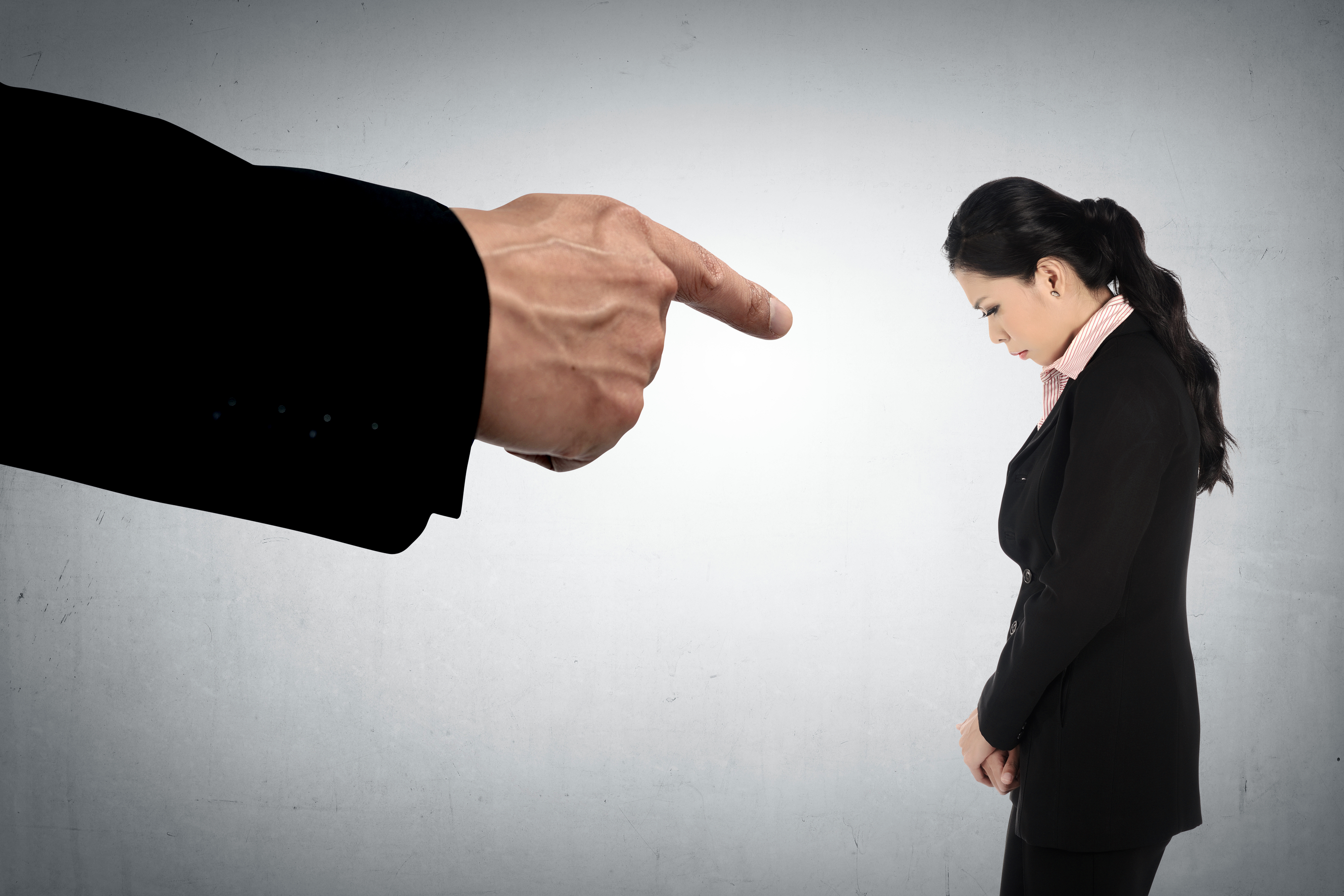 Some will say they put themselves in a bad situation. Some will say they secretly wanted it and just played the victim to score sympathy. Some will say they dressed in a way that made them deserving of it, which is especially common among those who decry beautiful women in sexy attire. There's another term for this kind rhetoric. It's called being an asshole.
There's really not much context here because by every measure, blaming the victim of a crime is a pretty rotten thing to do. Whether you're a man, a woman, or something in between, scolding someone who just endured a traumatic injustice is right up there with strangling a puppy, drop-kicking a kitten, and slitting a unicorn's throat.
As nasty a reaction it is, there is also an underlying mechanism behind it. Some of it is tied to the flawed wiring of our caveman brains, but I would argue most of it stems from the inherent difficulty of thinking rationally when we're in such an emotionally charged state. Given the seriousness of crimes like sexual assault, emotions are often in overdrive.
The moment we hear about sexual assault, it triggers something in our collective minds that makes us want to lash out. It's such an egregious injustice and most decent human beings seek to right an injustice. It's actually one of humanity's best qualities and one of the reasons I believe people are generally good.
However, sexual assault is not like a stolen phone, a damaged house, or a black eye. You can buy someone a new phone. You can help them fix their house. You can give someone with a black eye and ice pack to help sooth their suffering. You can't easily do that with someone who endured a sexual assault.
Many times, as was often the case with perpetrators like Bill Cosby, the injustices aren't tangible, nor are they easy to remedy. However, we're still appalled that such an injustice even occurred. That innate sense of justice that we have hardwired into our brains at birth urges us to right this egregious wrong.
Unfortunately, our brains are still crude instruments that can't always tell the difference between perpetrator and victim, especially when we're in an emotional state. As a result, we have a hard time separating the crime from the actual people involved. It's not some shady, patriarchal agenda. It's just a byproduct of our inherent need to maintain a just and fair world around us.
Then, there's the extreme tribalism that comes into play. Yes, that lingering flaw from our caveman past plays a part in this too. Think back to any case involving a sex scandal, be it one involving a celebrity or someone in a position of power. Then, look at those who did the bulk of the victim blaming. Chances are they'll have some sort of allegiance or admiration to the accused.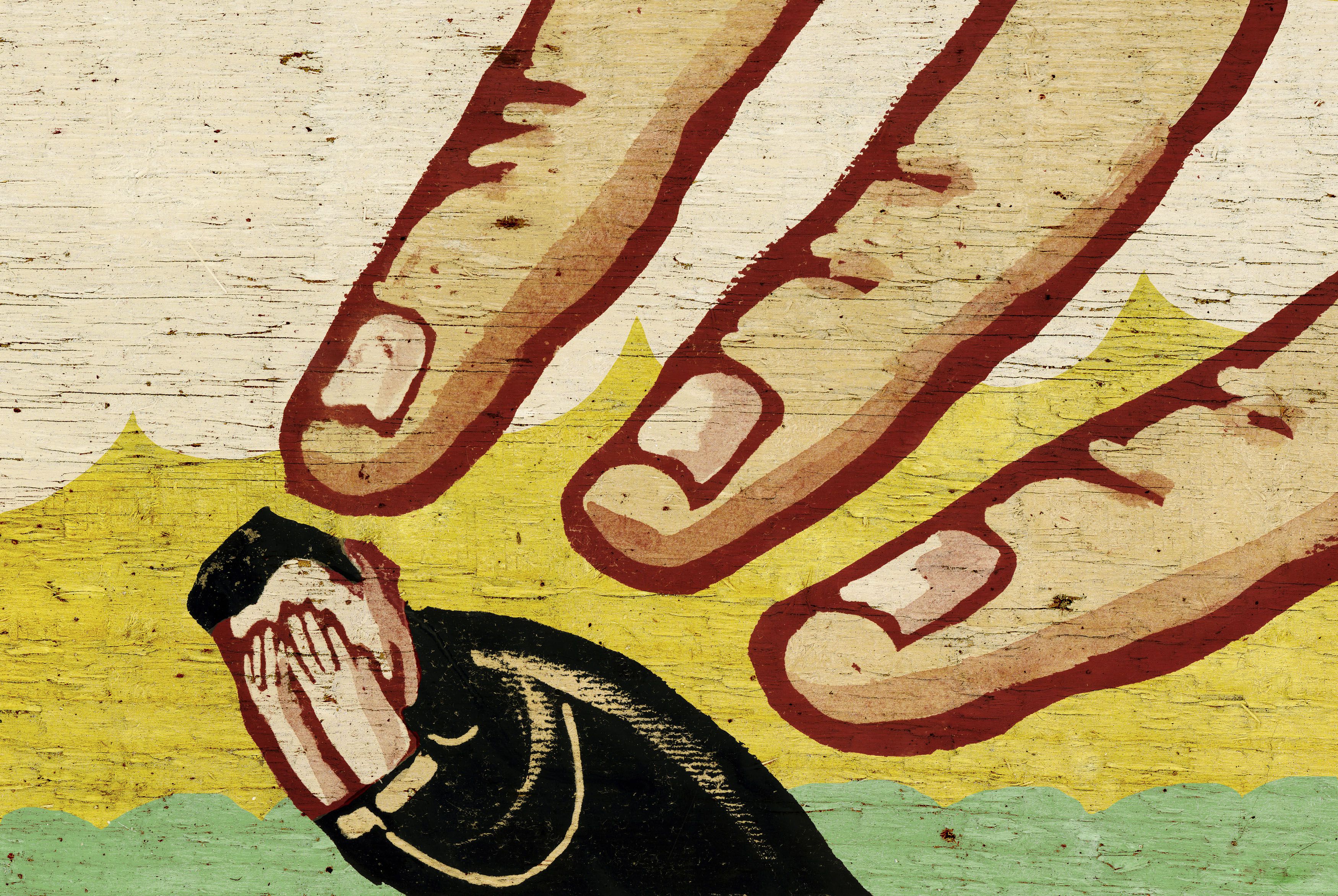 That makes sense because we instinctively defend members of our tribe. Whether we share a political affiliation, an ideology, or a fondness for Bill Cosby's brand of comedy, our first reflex is to defend our tribe, even if it means turning a blind out to cold, hard facts. This is why some people will still defend men like O.J. Simpson against all evidence to the contrary.
On some levels, it's understandable, even if victim blaming is such an egregious act. Nobody wants to believe that they're a bad person. Some want to believe they're the hero of their own story and the world around them is full of villains. That's where victim blaming becomes a dick move disguised as a defense mechanism.
If anything associated with their tribe becomes affiliated with something as horrible as sexual assault, then it becomes personal for them. When it becomes that personal, then other people can only be targets. As a result, the people those victim-blamers target will, in turn, fire back with the same tactics. Again, the people become disconnected from the injustice and it just becomes a glorified shouting match.
It basically adds another injustice on top of another, turning a crime into a personal struggle to protect your tribe, identity, and certainty that you're a decent person and those who don't agree with you are assholes. It's a great way to rally a tribe in the struggle for survival. In an era where false accusations and poorly-worded tweets ruin lives, it's downright dangerous.
Within this danger, though, lies the key to confront the fuel that feeds the fires of victim blaming. It's impossible, at least for now, to know the pain a victim feels or the veracity of an accusation. Absent that certainty, the best we can do is focus on the underlying injustices surrounding sexual assault.
Whether it's a man exploiting his power to abuse women or a woman going out of her way to ruin a man's life, the connective tissue to the entire issue revolves around justice. Our desire to live in a just world is one of the few things that transcends tribalism.
To illustrate how that plays out, here's a quick scenario.
Person One: Help me! That asshole has been sexually harassing me for years!

Person Two: What? What the hell happened? What did you do?
Do you see the disconnect there? The foundation for victim blaming is right there in the initial reaction. If the accused is someone the second person likes or respects, their first instinct will be to defend them. That's hard to avoid and both sides can turn on each other quickly.
Now, here's the same scenario with a key change.
Person One: Help me! That asshole has been sexually harassing me for years!

Person Two: What? That's terrible! Nobody should have to endure something like that.
See the difference? This time, the second person doesn't immediately personalize the issue. He and the victim are on the same page. They both understand that this is a crime. This is an injustice. That serves as a foundation for fixing it.
I don't deny that it's only a minor change and one that's difficult to utilize in every instance. That's unavoidable for emotionally charged issues like sexual assault. However, that's exactly why the effort is so important. Anything we can do to stay on the side of the victims and confront the larger injustices of sexual assault will be far more productive than just attacking one another.
Until we can finally upgrade our caveman brains, egregious acts like sexual assault and victim blaming will likely remain. There are many mechanisms behind it, but there are far more that transcend it. Whatever the long-term outcome of the ongoing efforts to confront sexual misconduct, we have many more reasons to come together than we do to keep casting blame.