As a general rule, I don't pay much credence to the doomsayers and wannabe prophets that say the apocalypse is just around the corner. It's not that I'm willfully oblivious to the many threats facing the world today. It's just that the track-record of those predicting the end of the world is so laughably bad that I'd give optimistic Cleveland Browns fans more credibility.
It's no secret that the world around us can be pretty damn terrifying. There are many apocalyptic scenarios in which humans are unlikely to survive. There are even a few in which we can't do a goddamn thing about it. We could be hit with a gamma ray burst or an alien invasion tomorrow morning and we would be extinct by sundown.
That said, the world around us generally more mundane than we care to admit. When you think about it, the idea of the world not being on the brink of disaster is kind of boring. It makes sense for some people to conflate certain threats, so much so that preparing for doomsday is a very lucrative industry.
However, there is one particular doomsday scenario that I feel does warrant more concern than the rest. It's a scenario that is fast-approaching, overwhelming, and potentially devastating to any species with a tendency for hilarious ineptitude.
It has nothing to do with climate. It has nothing to do with diseases. It has nothing to do with killer asteroids either. It involves artificial intelligence. By that, I don't mean the killer robots we see in the Terminator movies. Given Skynet's reliance on time machines, I can't honestly say that system counts as very intelligent.
I'm referring to the kind of AI whose intelligence compared to us is akin to our intelligence compared to ants. Given how ants can be wiped out with as simple magnifying glass, it's scary to imagine how a system that smart could wipe us out. It's a system that would be so beyond our ability to comprehend that we could never hope to stop it. We might as well be ants trying to understand quantum mechanics.
I'm not alone in this concern either. There are people many times smarter and many times richer than I'll ever be who have voiced concerns about the prospect of artificial intelligence. They see the same trends everyone else sees, but they're smart enough and rich enough to peak behind the curtains. If they're speaking up, then those concerns are worth hearing.
Those concerns do have a context, though. In talking about artificial intelligence as a threat to our survival, I'm not just referring to computers that can beat us at chess or beat the greatest Go champion with disturbing ease. Those systems are basically fancy calculators. They're not exactly "intelligent," per se.
These types of intelligences aren't dangerous unless you specifically program them to be dangerous. Outside video games, there's little use for that. The type of intelligence that is far more dangerous involves a form of superintelligence.
By superintelligence, I don't mean the ability to list every US President in order or recite the name of every country. There are cartoon characters who can do that. I'm referring to an intelligence that thinks and understands the world on a level so far beyond that of any human that there literally isn't enough brain matter in our skulls to come close.
That kind of intelligence would see us the same way we see brain-dead ants and, given how we treat ants, that has some disturbing possibilities. Such an intelligence may be closer than we think and by close, I mean within our lifetime.
As we saw with IBM's Watson, we're getting closer and closer to creating a machine that can operate with the same intelligence as an ordinary human. There's pragmatic use to that kind of intelligence and not just when it comes to kicking ass as Jeopardy.
By having a machine with human-level intelligence, we have a way to model, map, and improve our problem-solving skills. The ability to solve such problems is critical to the survival of any species, as well as the key to making billions of dollars in profits. With those kinds of incentives, it's easy to understand why dozens of major global companies are working on creating such an intelligence.
The problem comes with what happens after we create that intelligence. If a machine is only as intelligent as a human, we can still work with that. We humans outsmart each other all the time. It's the basis of every episode of MacGyver ever made. There's no way a Terminator with only the intelligence of a human would last very long. It would probably destroy itself trying to make a viral video with a skateboard.
However, a human-level AI isn't going to stop at human intelligence. Why would it? There are so many problems with this world that no human can solve. There's poverty, pollution, economic collapse, and reality TV. By necessity, such an AI would have to improve itself beyond human intelligence to fulfill its purpose.
That's where it gets real tricky because, as we've seen with every smartphone since 2007, technology advances much faster than clunky, clumsy, error-prone biology. To understand just how fast that advancement is, just look at how far it has come since we put a man on the moon.
In terms of raw numbers, a typical smartphone today is millions of times more powerful than all the computers NASA used for the Apollo missions. Think about that for a second and try to wrap your brain around that disparity. If you're not already a superintelligent computer, it's difficult to appreciate.
There are still plenty of people alive today who were alive back during Apollo 11. In their lifetime, they've seen computers take men to the moon and give humanity an unlimited supply of free porn. A single digital photo today takes up more space than all the hard drives of the most advanced computer systems in 1969.
Now, apply that massive increase to human-level intelligence. Suddenly, we don't just have something that's as smart as any human on the planet. We have something that's a billion times smarter, so much so that our caveman brains can't even begin understand the things it knows.
That's not to say that the superintelligence would be as hostile as a snot-nosed kid with a magnifying glass looming over an ant hill. It may very well be the case that a superintelligence is naturally adverse to harming sentient life. Again though, we are just a bunch of cavemen who often kill each other over what we think happens when we die, but fail to see the irony. We can't possibly know how a superintelligence would behave.
As it stands, the human race has no chance at defeating a hostile superintelligence. It may not even have a chance of surviving in a world that has a benign superintelligence. We're an egotistical species. Can we really handle not being the dominant species on this planet? As much an optimist as I am, I can't say for sure.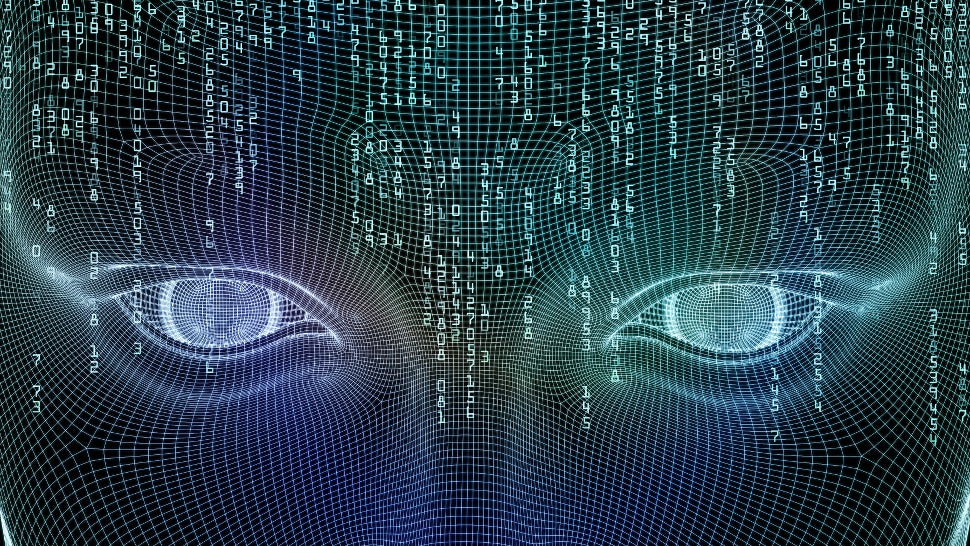 What I can say, though, is that our civilization has made so many huge advancements over the past few centuries. The kind of tools and technology we have in our pockets is uncharted territory for a species that evolved as hunter/gatherers in the African savanna.
We already have in our possession today weapons that could end all life on this planet, as we know it. Creating superintelligence may very well be akin to giving Genghis Khan an atomic bomb. We've already come disturbingly close to killing ourselves with our own weapons. Clearly, something has to change.
So long as our society and our biology is stuck in an irrational, tribal, inherently prejudiced condition that hasn't been updated since the last ice age, we will not survive in the long run. Our caveman bodies have served us well for thousands of years, but now they're a liability.
This is why companies like Neuralink and advancements like brain implants are so vital. It won't just allow us to keep up with AI and hopefully avert a Skynet scenario. It'll allow us to rise above the petty limitations that we've been shackled with for the entire existence of our species.
The thought of tweaking or supplementing our biology, the very thing that makes us human, is still a scary thought. I understand that, even as an erotica/romance writer with no expertise in the field beyond the sexy stories it inspires. However, I do understand the implications though. If we do not evolve and advance ourselves, then a superintelligent system in the near future may not care to wait for us.