Whenever a celebrity or person of influence becomes the subject of a sex scandal, sometimes the most you can do is just pop open a cold beer, put your feet up, and enjoy the show. There's sure to be a mix of hilarity, disgust, and anguish along the way. You might as well be comfortably drunk.
Last year, it was Roger Ailes and Bill O'Reilly who got caught thinking with the wrong head and that cost them their jobs. While I've expressed my concern about the precedent those scandals might set, I never doubted for a second that there would be more like them in the future. I also didn't doubt those involved would find a way to handle it poorly.
Sadly, I was right, albeit not surprised. Last week, the New York Times broke a story about Hollywood mogul, Harvey Weinstein, paying off sexual harassment accusers for decades. Among those accusers are famous names like Ashley Judd and not-so-famous names like Emily Nestor, who found themselves in a woefully unequal power dynamic where Weinstein held the kind of power that would make Christian Grey envious.
For those who are fans of Weinstein's work, which include famed Miramax productions like "Pulp Fiction," "Chasing Amy," and "Good Will Hunting," these are pretty distressing allegations. This isn't the kind of playful flirting that goes too far. This is the kind of harassment that involves luring ambitious, vulnerable women to hotel rooms and demanding massages.
Granted, it could've gotten much worse, as we saw with the Roman Polanski scandal. For the most part, though, Weinstein's conduct is not that different from what we saw with Ailes and O'Reilly.
He was a powerful man who could make or end careers. He was surrounded by young, attractive, ambitious women over which he had a great deal of leverage. Some men will take advantage of those opportunities and spend decades of their lives trying to shove it under the rug.
Eventually, secrets and hush money only go so far. Just a few days after the scandal broke, Weinstein was terminated from the Weinstein Company that bears his name. Even though many of the accusations haven't made their way through the court system, the company heard enough and isn't waiting for the verdict.
Before you start feeling any measure of sympathy for Harvey Weinstein, I think it's worth pointing out that he hasn't exactly denied the allegations, nor has he made any sincere apologies. Instead, he's been making excuses and anyone who has followed this blog for a while knows how I feel about excuses.
Shortly after Weinstein was fired, he did exactly what nobody should do in a sex scandal and started making excuses. Instead of the old, "She told me she was 18," excuse, this is what he said according to The Hollywood Reporter.
"I came of age in the 60's and 70's, when all the rules about behavior and workplaces were different. That was the culture then."
In terms of excuses, this is basically the kind of D-level effort of a lazy high school student during a mid-term. He's not apologizing. He's not denying or asking for understanding. He's just claiming that the times were different and somehow, harassing women like he did was okay back then.
Now, I wasn't alive in the 60's or 70's. I don't entirely know or understand what kind of culture Weinstein was talking about. I just know that in nearly every era and culture, being a dick to women is pretty frowned upon, especially if you're in a position of power.
Weinstein wasn't just some creepy guy following women home from bars. He was the head of a major movie company that could turn people into stars. Given the sheer breadth of people seeking stardom, and the vast majority of those who fail, it's hard to understate how powerful Weinstein was.
It's for that reason that his excuses come off as even more egregious. It goes beyond the "that's just how things were" gimmick that we see glorified in "Mad Men." This is a man who preyed on women who had dreams of being a star. He held those dreams in his hand and used them to take advantage of those women. There are just no excuses for that and his effort to make excuses just makes it worse.
Now, as bad as Weinstein's excuses are, I also have to give him the same courtesy I gave Bill O'Reilly and Roger Ailes. By that, I mean I need to point out that these stories the New York Times reported are not completely verified. There is a possibility, however remote you might think, that Weinstein's conduct wasn't as bad as the women claim.
It may even be the case that some of Weinstein's accusers were never actually harassed, but are seeking damages because they want to extort money from him. That does happen. Men and women are equally capable of exploiting a situation. While Weinstein's conduct and responses have made that unlikely, there's often a chance that the media will exaggerate the story for dramatic effect.
At this point, though, it's too late for Weinstein. He's effectively sealed his fate by making poor excuses and doing a pitiful job of managing the narrative. Even if the accusations were all fake, his response to them has shattered any sense of sympathy or understanding he might have garnered. He basically shot himself in the foot and tried to treat it with sulfuric acid.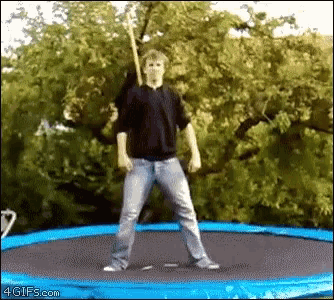 It's almost certain that Harvey Weinstein won't be the last big mogul or media icon to get caught up in a sex scandal. It's also fairly likely that whoever gets caught next will make the same excuses.
There's a right way and a wrong way to handle a scandal, even if you're guilty. However, the kind of people who make excuses in being dicks to women probably don't care much about the right way to begin with. That's not just tragic. That's downright cold.