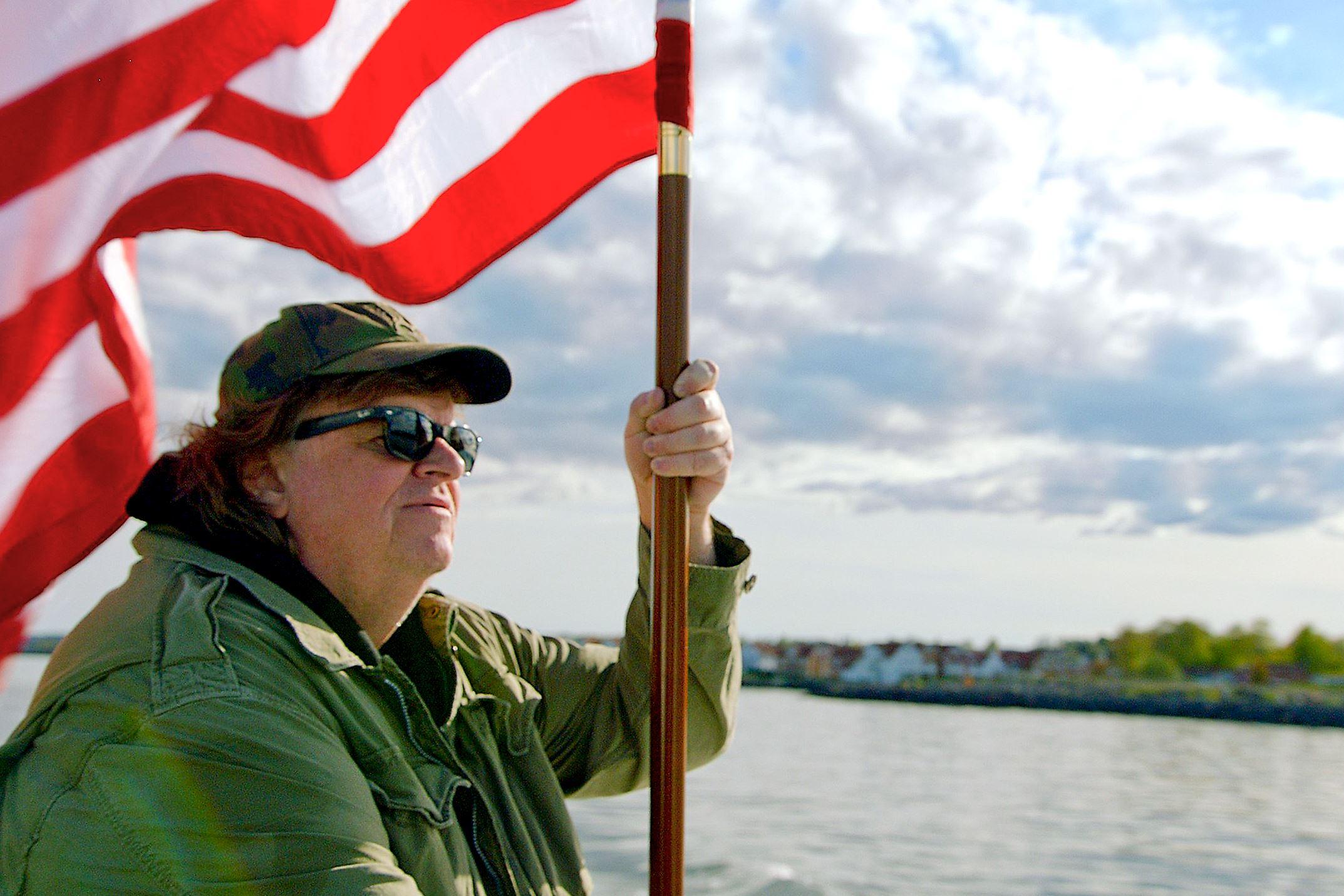 Throughout my life, I've gone through various phases where I become immersed in certain genres of movies. For a time, I was really into slasher movies. Then, I picked up on the distinct sex-negative themes of those movies and lost interest.
At another time, I became immersed in documentaries. Not surprisingly, that interest also coincided with me getting a subscription for Netflix, a service that puts you in immediate contact with documentaries of all kinds. From government conspiracies involving aliens to stories about porn stars after their career in porn ends. There's something for everyone is what I'm saying.
On top of that, I also went through a phase where I was pretty big into government conspiracies. It wasn't just that I believed them to some extent. It was the story around them that fascinated me. Given my love of telling stories, which has since manifested in some sexy novels, it checked all the right boxes for me.
It's true. There was a time when I actually believed that the government was covering up evidence of an alien presence on this planet. There was also a time when I genuinely believed that the government colluded to manufacture wars from Vietnam to Iraq. I actually believed the government, and people in general, were capable of such confidence. I've since learned to temper my expectations.
While I'm no longer a fan of documentaries, I do watch them from time to time. However, I watch them with an overly critical eye. With every documentary I see, even if it has a message I agree with, I still assume that it only offers a tiny part of the story. Chances are a good chunk of this message is a result of cherry picking, clever cinematic, and outright lies.
Now, that's not to say that the people making these documentaries are total frauds. I don't doubt for a second that Michael Moore and Morgan Sporlock genuinely believe in the work they're doing. They wouldn't sink so much time and money into it if they didn't. However, these men have agendas. That's the flaw in every documentary.
This leads me to what specifically inspired this post. Last week, I couldn't sleep so I decided to fire up Netflix and find some random show. Usually, certain documentaries help make me sleepy, usually the ones that narrated by soft British voices from the BBC. For some reason, I ended up watching a new documentary that came recommended on my list. It was called "What The Health."
The premise of the documentary was simple. Pretty much all the food you enjoy eating, from fast food to candy to beef jerky to fried eggs, is terrible for you. It's not just bad for you health-wise. It will give you cancer. I swear on Pamela Anderson's tits that's the actual message.
Kip Andersen, the director of this documentary, has a simple message. If your food has any animal products, then you might as well be sprinkling plutonium on your food. It's also worth mentioning that Kip Andersen is an ardent vegan with a very pro-vegan agenda. He is to health conspiracy theories what Alex Jones is to government conspiracy theories.
That's not to say that "What The Health" is completely devoid of facts, but it is very much an extended slate of pro-vegan, anti-meat, anti-corporate, pro-hippie propaganda. Even by liberal standards, this documentary is pretty slanted. It would be like a anti-gun control documentary that claims not having a gun makes your penis small, your tits shrink, and your asshole itch. It's that bias.
Again, I don't doubt for a second that Kip Andersen believes in what he's saying. He comes off as the kind of guy who just obsesses so much over his health. That's what gets him up in the morning. That's what makes his dick hard at night. What sexy novels are to me, health is to Kip Andersen.
The problem with that, which also happens to be the problem with every documentary, is that it's produced with an agenda in mind. The size and scope of that agenda varies. There are some documentaries that try to be objective. Most of those produced by PBS tend to be fairly balanced, but even they can fall into the same Alex Jones trap every now and then.
What bothers me about documentaries like "What The Health" is that it's produced in a way that really preys on our caveman brain's biggest flaws. There's just no way to shrug off something like cancer. Pretty much everyone, myself included, knows someone who has suffered from cancer. According to the CDC, cancer killed nearly 600,000 people in 2014 alone. The suffering these people endured cannot be understated.
The problem is that cancer is such a complex disease. There are all sorts of genetic, environmental, lifestyle, disease, and chemical factors that go into it. There's no one single virus, one single gene, or one single food group that causes it. The human body is too complex, as anyone who has ever studied the female orgasm can attest.
The message "What The Health" sends is not only horribly skewed to the hippie end of the political spectrum, but it's downright misleading. It gives the impression that cancer and disease have a singular cause. All anyone needs to do to avoid is to just shun animal products, become a vegan, and eat cardboard for the rest of their lives. The fact that this is the same lifestyle as the director is just a hell of a coincidence.
I won't deny it. "What The Health" does a damn good job of painting itself as credible. However, every documentary does that to some extent. They parade out all these doctors and experts in the field, making bold claims that they can legitimize with their PhDs and titles. However, it's worth remembering that, as smart as these people are, they're still human.
It's also worth remembering that doctors do get things wrong more than we care to admit. There's also a distressingly large amount of medical research that turns out to be wrong. Like I said, the human body is extremely complex and our caveman brains aren't wired for that kind of complexity.
On some levels, Kip Andersen and Michael Moore exploit those flaws in our brains. They know how to craft a message that seems credible. They craft a slick, polished narrative that appeals to certain fears and misgivings that everybody has to some degree. They create a false or half-true narrative that preys on our desire to understand the world.
What often happens is that they're very selective about the information they present. In a sense, they're taking advantage of the same paradox I pointed out with health care. It's not just very difficult to offer all the facts in a simple, two-hour documentary. It's physically impossible. There isn't enough film on a reel or enough seconds in two hours to convey all that information.
As a result, the message in every documentary is incomplete. In some cases, they're so incomplete that someone else will try to verify those messages, only to find out how wrong they were.
This actually happened with Morgan Sporlock after his hit film, "Super Size Me." That movie, much like Kip Andersen, had a very clear agenda. It was anti-corporate, anti-fast food, pro-nutrition. Sporlock even put himself in the line of fire, eating nothing but McDonald's for 30 days. The proof seemed so clear and apparent.
Then, another documentary called "Fat Head" by Tom Naughton tried to replicate Sporlock's experiment. There was just one glaring problem, though. The math didn't add up. He literally could not eat as many calories as Sporlock claimed in "Super Size Me." You can push an agenda all you want, but if the math doesn't add up, you've got a problem.
On top of that, other people have done similar experiments and come up with different results. A science teacher armed with none of Sporlock's movie-making resources was able to eat nothing but McDonald's and actually lost weight. When there's this kind of inconsistency on all sides, chances are there's something missing from the story.
Again, I don't believe that these people do what they do entirely out of malice and greed. Some might, but I choose to have a higher opinion of people in that respect. I think Andersen and Moore sincerely believe the messages in their documentaries, just as creationists ardently believe in their message, despite all the evidence to the contrary.
Now, you can choose to side with men like Moore, Sporlock, and Andersen on various issues. That doesn't make you a bad or foolish person. However, it's important to understand that documentaries are not the same as verified, scientific research. They are movies, made for the purpose of telling a story and gaining an audience. They may contain some elements of truth, but they will never tell the whole story.