As kids, tickling is just simple, innocent fun. It's an easy way to get others to smile without having to beg parents for candy. As adults, however, it takes on a much more mature undertone. Sometimes, it's just innocent play between lovers. It can be done in a completely non-sexual way and that's fine. Some, like myself, prefer a more intimate kind of tickling.
I know I prefer it was something my ex-girlfriend and I regularly enjoyed while we were together. It didn't matter if we were watching a movie, hanging out, or just felt bored. We'd get a little closer, exchange a few intimate gestures, and then the tickle fight commenced. Some became quite epic, but even when they didn't result in anything sexy, it was fun.
It's when things get sexy that tickle fights get really interesting. There is some real science behind tickling and there are some people who are very turned on by it. It can be a precursor to foreplay. There are times when the line between playfulness and sexiness blurs. That's when things can get sweet, sexy, and fun. That's a great combination.
Tickling is one of those rare gestures that kids and adults like can appreciate, albeit for very different reasons. It's the kind of fun that can be both innocent and kinky, depending on how you go about it. Not many things have that kind of range. It certainly warrants acknowledgement with my Sexy Sunday Thoughts. Enjoy!
---
"When you think about it, piety is basically a divinity fetish."
---
"Valuing the journey over the destination is challenging for those attempting to arrange a threesome."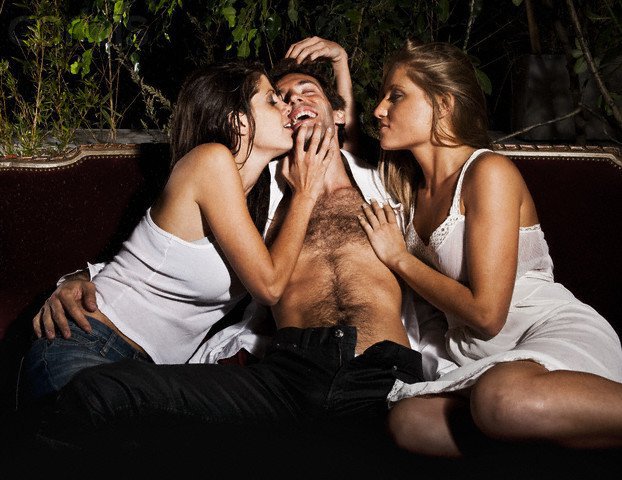 ---
"An awkward erection is poetic way for a man's body to give him the finger."
---
"A small part of a mother's love for her child stems from the joy that came from the effort to make them."
---
"These days, having a kink requires equal amounts of imagination, honesty, and an ability to delete browsing history."
---
"Being a masochist must really confuse bullies."
---
"Underwear indirectly implies that we're afraid to venture into the world without at least two layers of fabric to protect our genitals."
---
I hope that got everyone feeling a little friskier. Regardless of age, maturity, or orientation, we all need a little laughter and joy in our lives. Tickling is one of the easiest ways to achieve that. If you can share it with a lover, then that makes it even better. If that tickling leads to something sexier, then that's just an exceedingly sweet bonus.