There's a good chance you've been in a room with a couple who was secretly getting frisky. Maybe they were doing it under a blanket. Maybe they claimed they just needed to refill their drinks. Whatever their excuse, you probably didn't think much of it. By the time they were done, you were none the wiser.
In fact, I think it's a near certainty that anyone reading this has either gotten frisky with someone in secret or not noticed when another couple has. I know this because my ex-girlfriend and I were fond of sneaking a few sexy gestures to one another when no one was looking. I won't get into specifics. I'll just say we were very tactful.
To my parents, who might end up reading this, I apologize. I promise it was nothing too crazy. At the same time, I don't deny it was kind of thrilling.
I've known plenty of other couples who do the same. I had a roommate in college who loved getting frisky with his girlfriend when he thought I wasn't looking. Honestly, I kind of admired his bravado. We were living in a dorm. There's not a lot of room to hide in a place like that. Sometimes, you and your lover are just too energetic, so to speak.
As a lover of all things sexy and romantic, I totally respect that. So long as a couple doesn't do anything too overt, I'll gladly cheer them on. Being subtle with your sexiness takes tact and skill. Those are skills we should all refine with our lovers. It makes our love lives, and life in general, more exciting.
In that spirit, here are some Sexy Sunday Thoughts to inspire all those who like to be sneaky with their sexiness. I hope you never get caught or find yourself in too awkward a moment. Enjoy!
---
"Your capacity for disgust is directly proportional to your willingness to touch a used condom."
---
"Expecting a satisfying sex life from an unmotivated lover is like wanting a virgin prostitute."
---
"Women who have given birth should have fewer reservations about anal sex, by default."
---
"If identical twins jerk each other off, does that still count as masturbation?"
---
"You can either be jealous of someone who has multiple orgasms or you can be inspired, but only one will make you happier."
---
"Can you really say something is your favorite food until you've licked it off your lover's body?"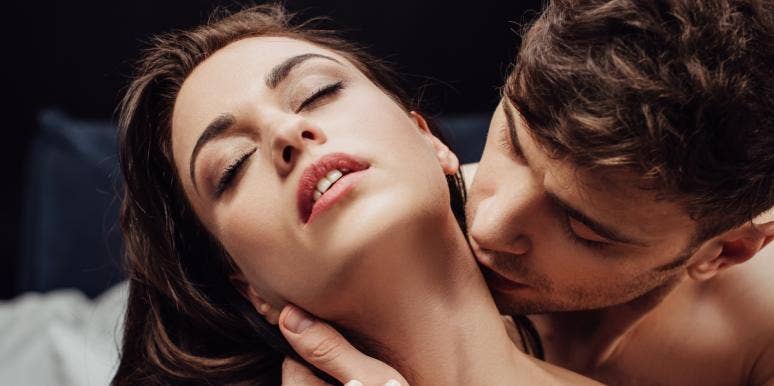 ---
"Imagine how stressful strip poker is for someone who has both a gambling problem and a porn addiction."