It's official now because of the calendar. Depending on where you live, you can probably feel it too. The leaves on the trees are starting to change. The weather is getting cooler. Anything and everything is being flavored with pumpkin or pumpkin spice. Football is back in swing. Fall 2021 has arrived.
After last year, it's a lot less bittersweet. Despite the best efforts of idiots and anti-vaxxers, we are in a better place this year. This year, we might actually be able to enjoy traditional fall activities. It still won't be completely normal. I think we're still a long way from that. That shouldn't stop us from enjoying it as best we can.
As fun and sexy a hot summer can be, fall can bring a different kind of sex appeal. That cooler, crisper air makes the morning coffee taste a bit better. That same weather also makes curling up under a blanket and snuggling a little closer all the more appealing. Plus, it's not overly cold so you can still get away with wearing minimal clothing.
For me, personally, the sexiest fall activity I can imagine involves snuggling up on the couch with a beautiful woman, watching football, and enjoying a nice fall themed beer. I may not have met the woman I can share that with yet, but it's something I hope to do at some point this fall, if I get the chance.
If you're lucky enough to have a special someone, use Fall 2021 as an opportunity to make up for last year. There will be more to do and better days will come. Today is as good a day as any to start. Here are some Sexy Sunday Thoughts to get you going. Enjoy!
---
"A woman who hides her sex toys has no right to judge a man who hides his porn stash."
---
"The fact that crazy women are better in bed is proof that evolution has a kinky side."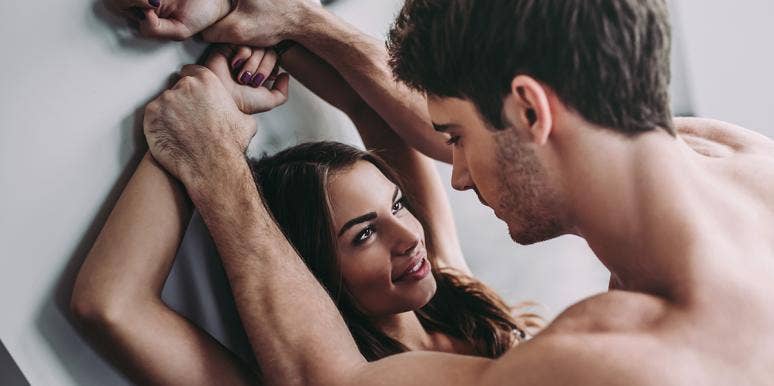 ---
"If you can text during sex, then you have no excuse when your lover can't find your G-spot."
---
"Making someone horny by mistake is the only time clumsiness will get you laid."
---
"Can you really say you love someone if you're not willing to lick food off their naked body?"
---
"Men will always be suspicious of a woman who owns more than one dildo."
---
"We should all have sympathy for the maids who have to clean the honeymoon suits at resorts."