Today is a special day for those as lucky as I am. That's because today is Mother's Day and, as it just so happens, I have the greatest mom any guy could ask for. I've shared stories about her before. Trust me, they're just a small sample of my mom's greatness.
The older I get, the more I come to appreciate her and everything she did for me. I don't deny I made it difficult for her, at times. While I don't think I was ever too big a handful, there were times when I'm sure I stressed my mother out more than I intended. That never stopped her from loving me and showing compassion, understanding, and patience.
I am a better man because of my mother. That, I can say with complete certainty. With each passing year, I realize more and more just how much she did for me. I also realize how right she was on so many occasions, even though it took me way too long to realize it. Mom, if you're reading this, I apologize for that.
Having a mom like mine is great. It makes Mother's Day that much more special. At the same time, I also realize it can be bittersweet for some. I know people who did not have a great relationship with their mother. I even know a few who sadly lost their mother at a young age. To them, I hope you find some solace in this day, as well. To my own wonderful mother, who gave me life, raised me right, and changed my diapers, I love you with all my heart. I also know I would not exist without sexy thoughts. So, in the spirit of Mother's Day and all the wonderful mothers out there, please accept these Sexy Sunday Thoughts as my thanks for all the awesome mothering you do. Enjoy!
---
"A lazy lover has no right to complain when their partner buys a sex doll."
---
"Going on a date with a prostitute is like going to a movie after reading the spoilers."
---
"You know you have sex appeal when you can wear pajamas to a grocery store and still get hit on."
---
"Cybersex is just fantasy role playing combined with real masturbation."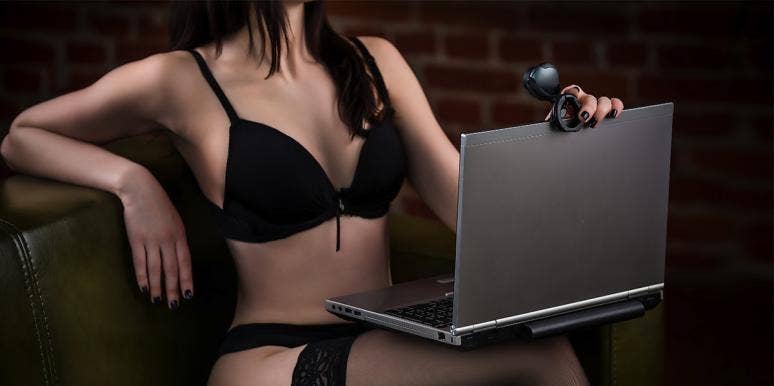 ---
"Sexual innuendo is just a polite way of indicating how horny we are."
---
"Boredom and curiosity have created more kinks than porn ever will."
---
"If someone is not willing to do a striptease for you, then can you honestly say they're in love with you?"