Who doesn't love a pair of nice, comfortable jeans? Regardless of your fashion sense, or lack thereof, you probably have certain clothes that you have a unique attachment towards. They may not be trendy or elegant, but there's just something special about them. When you put them on, they just feel right. That's how I feel about jeans.
I definitely have a favorite pair of jeans that I wear more than almost any other piece of clothing. I have friends and relatives who have one too. Jeans will never be the sexiest attire anyone can wear, regardless of gender, but there's something to be said about a pair of pants that has both utility and sex appeal.
That sex appeal might not always be apparent, especially if your favorite pair of jeans gets faded or dirty. I've known more than a few people whose jeans look like they got caught in a lawnmower on more than one occasion, but they still refuse to throw them away. For those who actually take care of their jeans, they can give someone a uniquely sexy demeanor.
Some of that has to do with comfort. Jeans are a lot more comfortable than some of the fancy, overpriced attire that we wear to formal events. It's a lot easier to be sexy when you're comfortable. In other instances, those same jeans can also show off your legs, your butt, and your willingness to flaunt them.
With fall in the air and the weather getting colder, having that favorite pair of jeans is even more valuable. I'll likely be wearing them even more frequently as the seasons change. If they can highlight my sex appeal while I'm at it, then that's just a nice bonus. Consider this edition of my Sexy Sunday Thoughts another part of that bonus. Enjoy!
---
"Being a pervert is often more about time, location, and visibility than whatever makes them perverse."
---
"Men love bigger breasts for the same reason women love bigger engagement rings."
---
"It's entirely possible that the thong was invented by someone with a wedgie fetish."
---
"Technically, skin-tight clothes are a form of fake nudity."
---
"It wouldn't be inaccurate to call men's underwear testicle cradles."
---
"A relationship isn't serious until you know your lover's favorite brand of lubricant."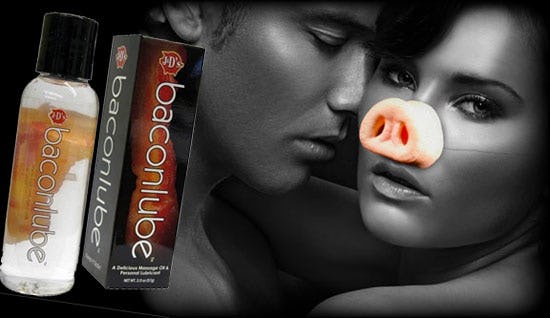 ---
"On some levels, embarrassment is nature's ultimate counter to horniness."
---
I'll never be savvy when it comes to fashion. I'll certainly never claim to be an authority on what's trendy. However, I know enough to understand the value and sex appeal of a nice pair of jeans. They're simple, functional, and durable. If you can't find sex appeal in that, then you're just being difficult.