Some things are worth belaboring and I'm not just talking about the beauty of female breasts or the deliciousness of freshly cooked bacon. I tend to overstate many things on this site, but there's one item that I'm proud to proclaim, no matter how much it annoys some people. That thing is my parents and how awesome they are.
It being Father's Day, I have a perfect excuse to do it again and it's worth doing too. That's because, much like my mother, my dad is the absolute best. He's a big reason why I'm the man I am today. He was, and still is, my first true superhero. He's done so much to love, teach, and guide me throughout my life. Just thanking him on one day of the year isn't enough.
I know he reads this site regularly. I also know he goes out of his way to love and support me more than any guy could ask for. No matter how old I get or how many challenges I face in life, my dad is there for me and he does so much to make my life better on every level. For that, I'll be forever grateful.
For that very reason, and so many others that I don't have time to list, I dedicate this week's edition of my Sexy Sunday Thoughts to my wonderful father and all the other wonderful fathers out there. You helped make me the man I'm proud to be, dad. You deserve all the love and sex appeal in the world today.
---
"A man with a big penis will still face significant competition from anything that vibrates."
---
"Bondage enthusiasts with pets have to be extra mindful of the mixed messages they send."
---
"When you think about it, the purest form of world peace is everybody having a simultaneous orgasm."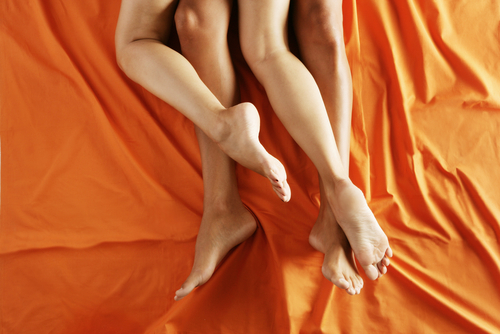 ---
"A skilled chef gives you good food and a skilled prostitute gives you a good orgasm, but only one is legally questionable."
---
"To some extent, a woman having twins is nature's equivalent of backing up your hard drive."
---
"Logistically speaking, a successful three-way teaches teamwork better than any sport."
---
"Sex without foreplay is like fries without ketchup in that it's still filling, but not as much as it could be."
---
I hope that made Father's Day a little extra special. For my dad and all the other dads out there, I thank you for imparting your love and guidance. The world is better because of it. On behalf of me, my dad, and all things fatherly, I wish everyone a safe and happy Father's Day.