I have a handful of simple, less elaborate pleasures that put a smile on my face, no matter what kind of day I'm having. These pleasures aren't anything like the passionate, sexy love stories I enjoy telling. They're smaller and more personal, often involving something basic and somewhat mundane.
Of the many simpler pleasures I enjoy throughout my life, one of the most underrated is the feeling of wearing a nice, fluffy bath robe. I know that sounds cheesy. It may not even sound particularly manly. I don't care because I enjoy it that much. There's just something about the way the soft fabric touches my naked skin that puts me in a good mood.
Now, I'm not talking about the kind of cheap bath robes that are basically glorified towels. I'm talking about the extra soft, premium quality robes that make your skin feel like it's being surrounded by the fur of kittens and puppies. Spend enough time surrounded by something like that, and it's impossible to be in a bad mood for too long.
My extra-soft, extra-fluffy bath robe is one of my favorite pieces of clothing. Even though I'm quite fond of being naked, I'm just as fond of lounging around in my bath robe. It also makes answering the door a lot less awkward.
In celebration of that special feeling of a nice bathrobe, I hereby dedicate this week's edition of my Sexy Sunday Thoughts to this simple pleasure. If you have one of those robes, I hope you're either wearing it or take a moment to put one on. I contend it's a feeling worth sharing and celebrating.
---
"Those who don't learn how to cook will find out the hard way that few people gets horny on an empty stomach."
---
"You can't claim your relationship is that serious until you feel comfortable pooping with the bathroom door open."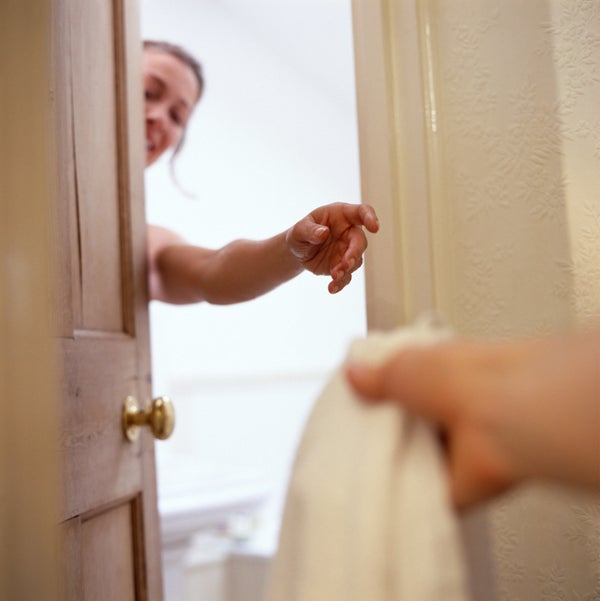 ---
"Do the various shapes of female sex toys prove our ignorance of female anatomy or just reflect the sheer breadth of female pleasure?"
---
"A man with an attractive secretary sends the same message as a woman with a fancy lace underwear."
---
"A couple that spends more money on their honeymoon than their wedding shows their willing to invest in each other's sex lives."
---
"Sex appeal is like quantum mechanics in that few understand it and too much observation obscures the conclusions."
---
"When you think about it, matching tattoos are the romantic equivalent of a bar code."
---
To all those lucky enough to have a soft, fluffy bath robe, I hope these sexy musings helped enhance the comfort. To those who don't own one, I hope this at least offers some insight into such an underrated pleasure. These little things may not amount to much, especially compared to the sexy experiences I write about in my novels. They're still uniquely satisfying in their own right.