In general, celebrities operate on an entirely different level of reality than non-celebrities. Their concept of normal is so skewed, so distorted, and so out of touch that it's hard to relate to them. Just read up on the weird things Gwyneth Paltrow has said in recent years for proof of that.
Even if they are out of touch, it is possible for celebrities to be genuinely decent people and succeed in an industry known for horrendous corruption. Some celebrities do work that legitimately makes the world a better place. By most measures, Chris Pratt of "Parks and Recreation" and "Guardians of the Galaxy" fame is one of them.
I consider myself a fan of his. Mr. Pratt has done many things that have won him the respect and admiration of many. Just read the stories about him visited children's hospitals and try not to like him. While he has undergone some unfortunate upheavals in recent years after his divorce from actress Anna Farris, he has generally managed himself well in the world of celebrity culture.
However, recent events surrounding Mr. Pratt may be cause for concern. While I doubt he's heading towards the kind of celebrity meltdowns that have doomed others, I think there is reason to worry about the effects that continued fame, celebrity, and wealth will have on him. That's because those effects may be compounded by another huge complication, namely that of organized religion.
While Mr. Pratt has not hidden the fact that he's religious, it recently became an issue when Ellen Page, a noted LBGT activist, called him out for attending a church that has a history of anti-gay rhetoric. Now, as someone who has levied plenty of criticism about religion before, I generally support pointing out the injustices and absurdities of religion. In this case, I'm surprised by the backlash.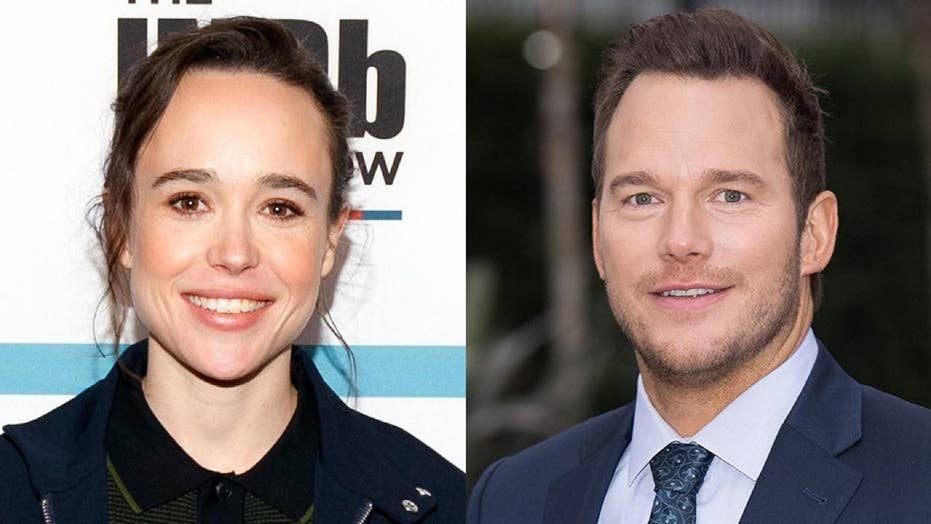 In general, Ms. Page was subject to significant attacks for her criticism. She was made out to be the bully here and she's someone who was subject to deplorable treatment by the director who botched X3. In general, people are siding with Mr. Pratt, saying that Ms. Page was out of line for criticizing him for the church he attended.
Personally, I don't think Ms. Page went about her criticism the right way. Given the horrendous attacks religious organizations have orchestrated against the LGBT community, I don't blame her for being vocal. This incident, however, and the way Mr. Pratt responded to it leaves me concerned about the cumulative impact that celebrity and religion will have on him.
To understand the extent of those concerns, you need look no further than another famous Hollywood actor who was also respected, popular, and religious. That actor is Mel Gibson. Today, he's more a joke and an internet meme. However, it wasn't that long ago when he was Hollywood's golden boy.
Like Mr. Pratt now, Mel Gibson a successful action star who could also do comedy and drama. For a time, he was the actor many women in and outside of Hollywood swooned over. I know because at one point, my mother admitted to having a major crush on him and having seen some of his old movies, I honestly can't blame her.
While Mr. Gibson didn't make a big deal of his religion for the most part, it did rear its influence when he went through his infamous meltdown in 2006. Even after he apologized for that incident, his streak of making anti-Semitic comments has become somewhat normal. As a result, his once-impeccable reputation is a distant memory.
That's not a fate that anyone deserves, especially Mr. Pratt. Now, I would argue that he's in a better position than Mr. Gibson was. The various stories surrounding him and the people who work with him paint him as someone who manages himself very well. I would be genuinely surprised if Mr. Pratt ever underwent a similar meltdown.
That said, there is still a distressing history of religion having a less-than-beneficial impact on celebrities. Whether it's Kirk Cameron encouraging people to not use their critical thinking skills in the name of Christianity or Tom Cruise bashing psychiatry in the name of Scientology, religion can turn respectable celebrities into an embodiment of perverse religious dogma.
In certain circumstances, they can even help compound that dogma. Celebrities already wield more influence than most priests, mullahs, monks, or rabbis. Religious organizations have a strong incentive to cater to and hold onto celebrity adherents. That way when these celebrities say something about their religion, people are more inclined to listen.
Some celebrities do this willingly and freely. Others are guided towards it. It's well-documented that Tom Cruise gets special treatment in the Church of Scientology. While we don't know if Mr. Pratt's church does something similar for him, they certainly have a reason to do whatever they need to do for him to maintain his support and his money, by default.
At the moment, Mr. Pratt's church is not on the same level as Scientology or even the Catholic Church. By most measures, it's a fairly standard conservative Christian church that holds positions that won't surprise anyone who know anything about religiously-motivated morality. It still holds questionable beliefs and wields more influence than most local churches.
Depending on how Mr. Pratt manages that influence, he could either keep his religious affairs private or go down the path of someone like Kirk Cameron, celebrities whose excessive religiosity hinders their respectability. On top of that, it could lead to him starring in some exceedingly awful movies.
The worst case scenario for Mr. Pratt would be something on the level of Mel Gibson, a meltdown that permanently taints his once-golden image as a likable pretty boy who visits children's hospitals. I don't think he deserves that. No celebrity deserves a downfall like that, but religion does tend to make that slope a little steeper.
I haven't met Chris Pratt and I probably never will, but based on what is publicly known, he's a good man who has done plenty to deserve our respect. Religion, for the most part, doesn't change that. However, when taken to extremes, as some celebrities have shown, it can reveal just how corrosive certain dogma can be to otherwise decent people.
As Stephen Weinberg once said of religion, "With or without it you would have good people doing good things and evil people doing evil things. But for good people to do evil things, that takes religion." Mr. Pratt is a good person and it would be nothing short of tragic if his sincerely held faith did something to undermine that. Even if you don't agree with Ms. Page for calling him out, her concerns are still valid.