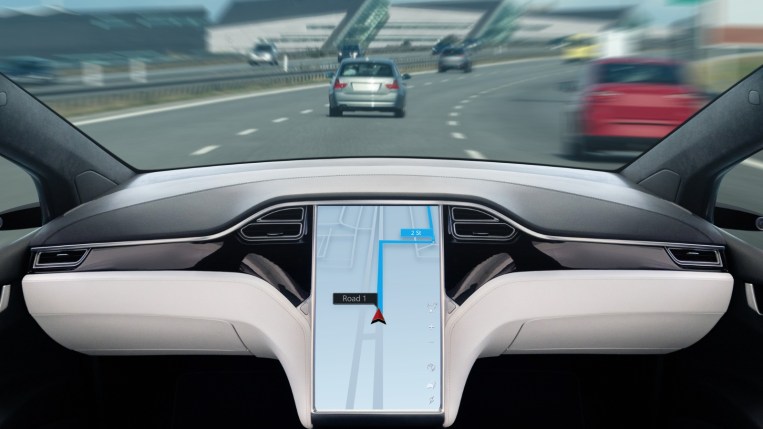 According to the Centers for Disease Control, 10,497 people died in traffic accidents caused by drunk driving in 2016 alone. That accounted for 28 percent of all traffic-related deaths in the United States. A non-insignificant chunk of those deaths were children. Even if you're not good at math, you know that is not a trivial figure.
There's also a good chance you know someone who has been hurt or worse because of a drunk driver. This sort of thing is personal for me because one of my cousins was killed by a drunk driver many years ago. He wasn't even drinking. He was just unlucky enough to be in the back seat of the car at the time.
It's an issue that has existed for as long as cars. It's also an issue that policy makers and car manufacturers have tried to address through awareness programs and safety features. However, these measures can only do so much. So long as human beings are drinking and driving cars, this will be an issue.
That dynamic will likely change considerably when self-driving cars enter the picture. To some extent, they're already making an impact. You can buy a car today that has some measure of self-driving features. They're still not fully autonomous, but we've taken the first critical steps. From here on it, it's just a matter of refinement.
Even though it might be years before self-driving cars are common, they're already making an impact and it's not just in terms of sheer novelty. Very recently, a Tesla Model S, which has an autopilot feature, did something cars of old could never do.
It saved a drunk driver who passed out behind the wheel, which likely saved or prevented serious injuries to others around him. Here are the details, according to the site, Telsarati.
Teslarati: Tesla Autopilot prevents drunk driver from making a fatal mistake
As explained by the Eastern Police District on its official Twitter account, a 24-year-old Tesla owner ended up passing out while driving his Model S. Fortunately for the driver, the vehicle's Autopilot system was activated, which allowed the Model S to stay in its lane without causing trouble to other drivers.

Upon detecting that its driver was unresponsive, the vehicle eventually came to a stop and engaged its hazards. The man was later attended to by emergency services. No one was injured in the incident.

The police noted that the Tesla driver, who was found unconscious in the Model S, was evidently drunk, though he denied that he was driving. Video evidence showing the Tesla owner passed out in the driver's seat have been shared online, however. The police stated that necessary tests have been taken, and that the Tesla owner's driver's license has been temporarily suspended. A case has also been filed against the driver.

Such an incident could have easily been a lot worse. It is very easy for drunk drivers to harm themselves, after all, but what's even worse is that they could very easily harm other people just as easily. These scenarios would likely not be as prevalent if vehicles are capable of safely stopping on their own once their human drivers are incapacitated.
The bolded text represents the most relevant details. Without these features, this incident could've played out like so many other drunk driving tragedies. A drunk driver passing out behind the wheel would've, at the very least, led to the car going off-road and crashing, thus resulting in significant injury. At worst, the driver could've hit another car, thus compounding the tragedy.
However, thanks to these emerging systems, that didn't happen. The safeguards in the car worked. The only real harm done involve a hangover and a DUI. Compared to the alternative, that's far more preferable.
We should not understate the importance of this development. Think back to that 10,497 figure from 2016. Thanks to the autopilot system in that Tesla, the figure for 2021 will be at least one less. It doesn't eliminate the tragedy of drunk driving all at once, but it's a start and an important one, at that.
Driving is inherently dangerous, but a lot of that danger comes from the people behind the wheel and not the machines themselves. Anything operated by a human is prone to human error. An autonomous system, even if it isn't a full-fledged artificial intelligence, can and will mitigate those errors.
That's not to say those same autopilot systems aren't prone to error. They certainly are, but remember that this technology is still very new. The first cell phones couldn't send an email or reliably play streaming video. That took time, energy, and better hardware.
At this very moment, car companies and tech companies are putting in all that work. There is a lot of potential profit in refining this technology. However, I would point out that you can't put a price on human life and, as it stands, thousands will continue to die every year because of traffic accidents, especially drunk driving. This one incident might not seem like much in the grand scheme of things, but it's still one tragedy averted, one accident prevented, and at least one life saved. For anyone who knows the pain of losing a loved one to drunk driving, that's worth celebrating.