There are just some ideas in society that cannot and will never be justified. Concepts like sexual assault, spousal abuse, and the premature cancellation of "Firefly" usually come to mind. Some things are just so awful that the world would be objectively better if they didn't exist.
Well, I'm going to put on some extra layers and change the locks on my doors this morning because I'm about to justify the existence of something that many rightfully dread and for entirely understandable reasons. I imagine my position will upset a certain crowd of people, especially the peace-loving hippie types that are fond of the sexier, more decadent stories I've written.
That's because I'm going to spend this article justifying the existence of nuclear weapons. Given how I've covered just how close we came to nuclear annihilation about 35 years ago that may seem like a complete reversal. I promise there's a logic to it, albeit a distressing kind.
First off, let me make clear that I find nuclear weapons abhorrent. The fact we have weapons that powerful and no killer aliens/superintelligent apes to justify them reflects the sad, chaotic state of affairs of our civilization. The idea that just one of the handful of nuclear armed countries can slaughter millions on the whim of an itchy trigger finger is nothing short of terrifying.
However, and this is where I'm sure I'll lose the hippie crowd, they may also be responsible for our growing ability to avoid war and cooperate with one another. Please set the pitchforks down for a moment. Let me explain myself, at least as much as any aspiring erotica/romance writer can on such a sensitive topic.
Most of people alive today don't remember a world without nuclear weapons. Sure, they're terrifying in their destructive potential, but we're kind of used to their presence. Most people today don't give them a second, a third, or a tenth thought. The fact they've only ever been used twice in a conflict limits the impact of that terror.
Even if entire generations are numb to it, that doesn't change the inherent horror or the destructive capabilities of these weapon. These weapons don't just kill a few hundred or a few thousand people. They kill millions, and even billions, of people. At a time when any event that kills more than tens of thousand people is considered a global crisis, most people can't even wrap their heads around such horror.
It's because of that horror, though, that nuclear weapons incurred such a significant impact on the world. It's not the kind of impact that we feel every day, but it's one that has shaped the mindset of our society in the late 20th and 21st century. How it did that requires a little perspective that's not easy for anyone under the age of 75 to understand.
Despite what cable news and conspiracy theories/performance artists may claim, the last 50 years have seen an unprecedented decline in war. That may evoke some heavy scoffs from those who hear terrible news out of Iraq and Afghanistan at least twice a day, but the data doesn't lie.
Since 1945, there hasn't been a major world war involving major world powers. Sure, there have been smaller proxy wars like Vietnam, Iraq, and Korea. However, those wars never even came close to the staggering death toll of World War II. Fittingly enough, that was a war ended by nuclear weapons, but it's really the events that played out in the decades after that war that showed the impact of those weapons.
Now, thanks to weapons that could wipe out entire continents, nations couldn't wage war on the same level they had for centuries past. Before the 20th century, a nation going to war with another was seen as standard business practices. You couldn't call yourself a powerful nation without going to war and sending thousands of young men off to die on a battlefield. Some even tried to paint that kind of thing as glorious.
With nuclear weapons, there's nothing glorious about incinerating entire cities in the blink of an eye. There's no room for heroism, gallantry, or warrior spirit. One second you're a live, flesh-and-blood human. The next, you and everything around you is a pile of radioactive ash. That fundamentally changes the image of war.
Suddenly, nations have a very good reason to not go to war, especially with a country that has nuclear weapons. It's not just their soldiers that will die. It's every city, town, and village within their borders. Even the most brutal, sociopath-like ruler can't overlook the high cost of such a war. Most rulers enjoy the perks that come with ruling. Going to war is the quickest way to lose it all.
That's the biggest impact that nuclear weapons have had, as a whole. They've made large wars on the level of World War II impossible, if not downright suicidal for all those involved. Say what you will about the ineptitude of modern nation states, but in general, they want to survive.
Making war that untenable is an objective good, on some level. Granted, that good is only achieved through the sheer terror and destructive potential that nuclear weapons possess, but the result is still the same. Going to war is no longer a viable means for a nation to grow. Instead, nations grow through economics and instead of war stories, that gives us smartphones, cars, and exotic music like K-pop.
Regardless of how you feel about K-pop, it's much less destructive than any war. It could be argued, and I would tend to agree, that the lack of a major war is a big reason why the 20th and 21st century has seen the hugest economic growth, as well as the greatest reduction in global poverty, in recorded history.
Beyond just making nations too reluctant/terrified of going to war, nuclear weapons have had another impact on how global powers function. In the past, major nations went to war for stupid, petty reasons all the time. Why be diplomatic about anything when war is so much sexier? That's how the British Empire got to be one of the largest empires of all time.
Then, nuclear weapons come along and suddenly, nobody can afford to be that petty anymore. Now, fighting a stupid war that could escalate for stupid reasons runs the risk of seeing your glorious empire reduced to ash in the span of a day. Nuclear weapons are just that powerful.
Fear, being such a powerful motivator, makes nations more inclined to talk a problem out rather than sending in the army. It requires them to make more of an effort to talk to rival nations, make mutual deals with them, and not rely so much on bully tactics because one might have a larger army. When nuclear weapons are involved, the size of an army means less than the size of their shoes.
That's why, despite a fair amount of bravado on the geopolitical stage, modern nations generally prefer diplomatic solutions over war. When the alternative is nuclear annihilation, even the most petty rulers will opt to negotiate. As chaotic as the world might be, the presence of nuclear weapons makes war untenable and diplomacy indispensable.
Whether out of sheer terror or begrudging pragmatics, the advent of nuclear weapons has changed the way that modern nations conduct themselves on the global stage. By nearly every measure, that method is an improvement over the bloody wars of the past.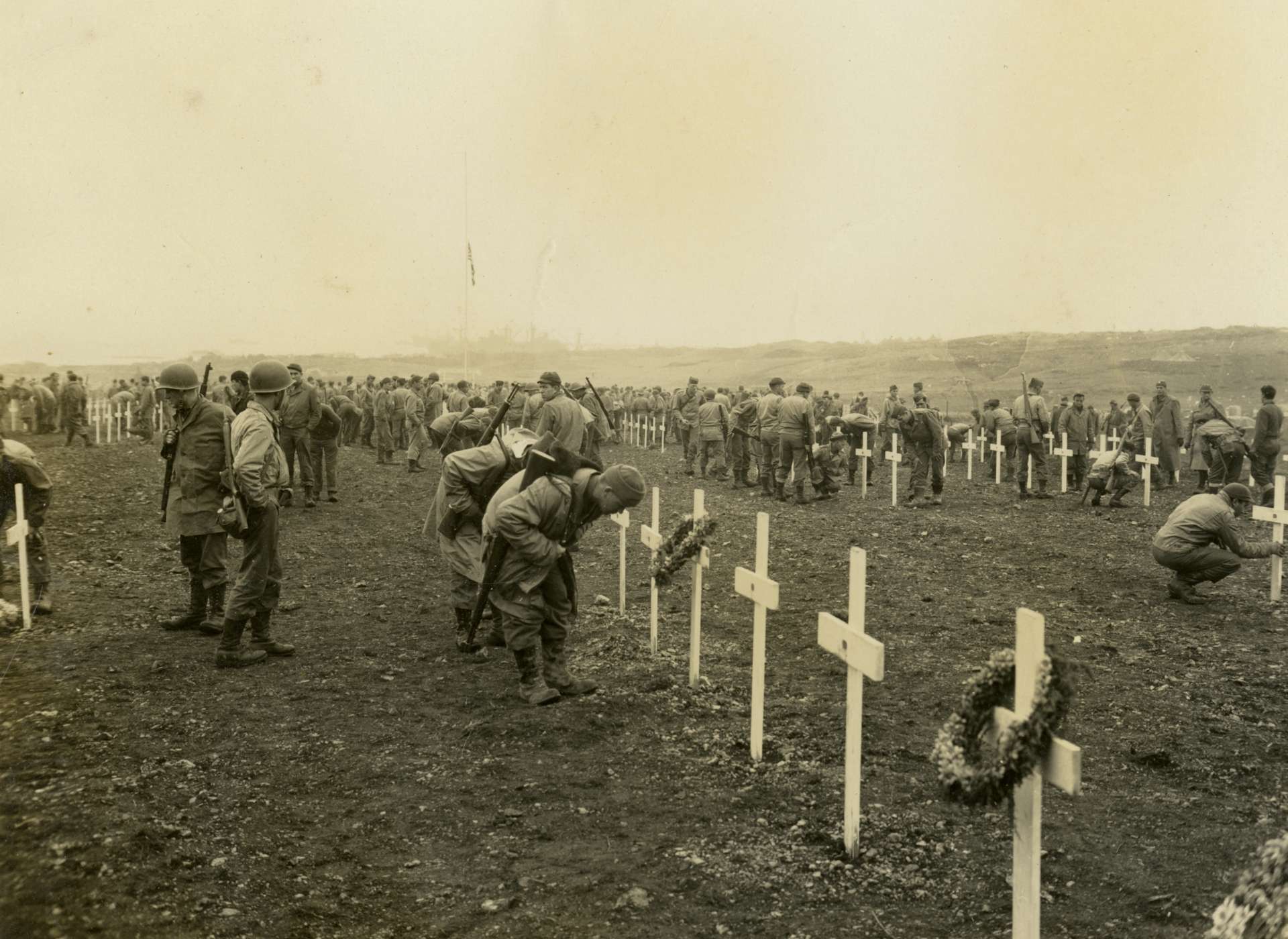 Most people who aren't kings, despots, or related to one can't appreciate the benefits of a world where war is so untenable, due to the presence of real doomsday-level weapons. Perhaps that's for the best. So much of our time as a civilization has been spent dreading when we'll be conscripted to fight a bloody war for some ambitious king/tyrant/emperor. Not having to live our lives with that fear counts as an improvement.
Now, as beneficial as this on some levels, it doesn't discount the true danger of nuclear weapons. Make no mistake. These things can and will destroy us all if we use them, even on accident. The stakes literally cannot be higher when such weapons are involved, but if they help us function better as a species and a society, then I think that gives at least some merit to their presence.