How do you encourage meaningful change in media, culture, and social attitudes? That's a reasonable and relevant question to ask these days. It seems everyone is either trying to push for greater diversity or whining about the lack thereof. More often than not, however, those efforts aren't mutually exclusive.
Even if nobody has a definitive answer to the question of how, that hasn't stopped many from trying. There have been major diversity pushes in every form of media from video games to comics to movies to TV shows. Not all of them have been successful. In some cases, they backfired horribly and cost people money.
I don't want to belabor the specifics of those failures, but I do think it's worth pointing out that they also have the effect of angering and/or insulting the audience. For franchises that have a huge fan base, that can be pretty detrimental. Some franchises never recover.
It certainly doesn't help that there are those who push for diversity for all the wrong reasons. There's a very vocal contingent of critics/professional trolls who go out of their way to bemoan the lack of diversity in a certain piece of media. Whether it's a video game having too many people of the same race or a lack of strong female characters, these people will whine about it as loud as the internet will allow.
For the most part, I don't think anyone should give much attention to such whining. We've all dealt with whiny children at some point in our lives. Most people learn, often the hard way, that arguing with them rarely works out. Most people just give up to stop the whining. I've pointed out before why this can lead to bigger problems down the line.
It quickly becomes a brutal cycle. The more attention you give to these whiny children, the more incentive they have to whine so they can get what they want. The same applies to these "critics" who keep whining about diversity. It's not enough for them that "Black Panther" is doing so well with a diverse cast. Some will still whine that it had no LGBT characters.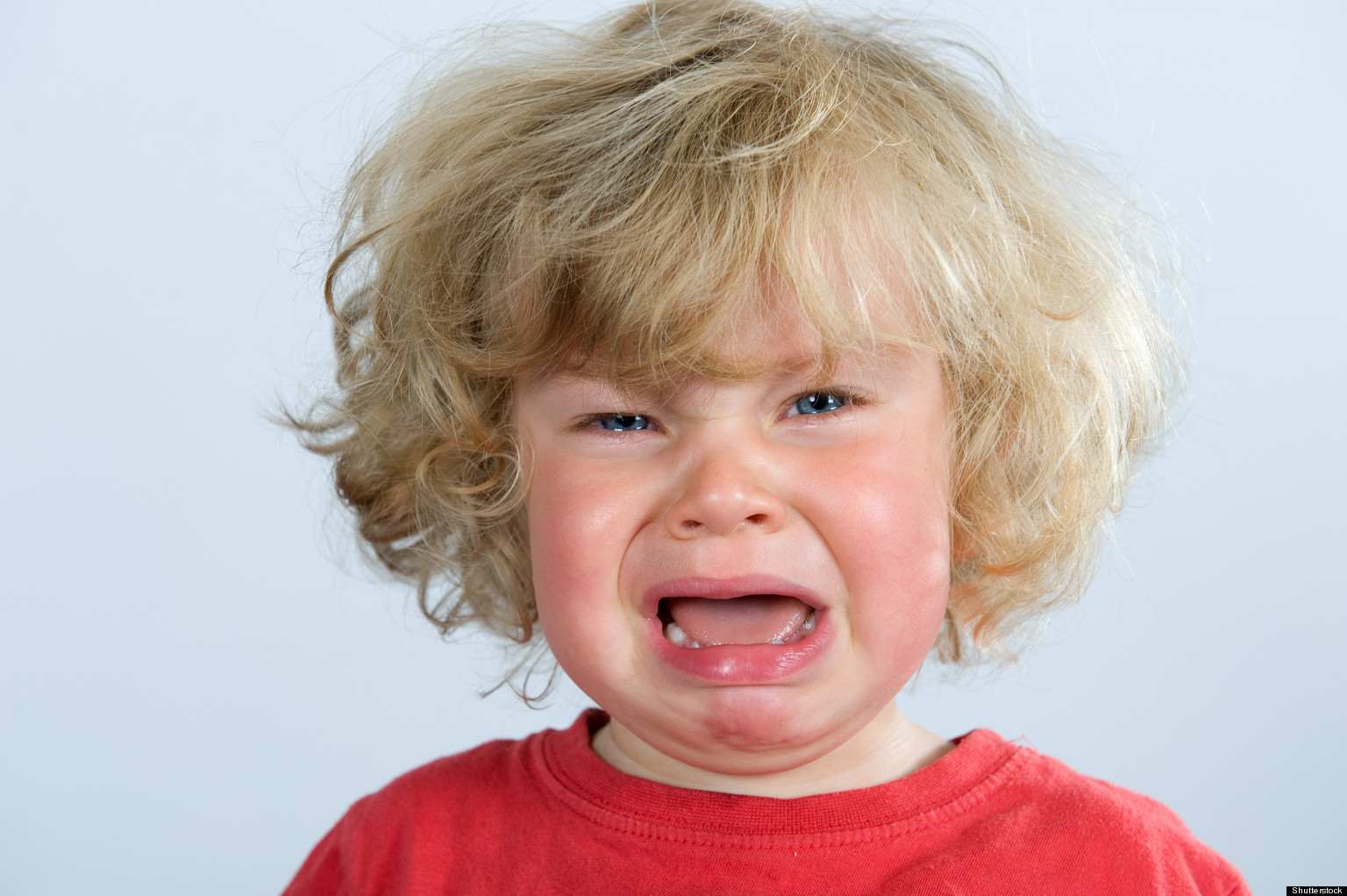 It's inescapable. You simply cannot win against a whiny child. No matter how much you go out of your way for them, they'll find another reason to whine and so long as they keep getting their way, they'll keep doing it. In the long run, though, that's still a terrible way to promote diversity.
Ideally, producers of media will pursue diversity because they want to appeal to a broader audience. They want to make money and money doesn't care about race, religion, or genital configuration. However, when critics/trolls rely on whining to get their way, then those efforts become less about diversity and more about stopping the whining.
I believe there is a better way to promote diversity and it does not involve any whining. It doesn't require some radical rethinking of how we go about producing, consume, or discussing media. It doesn't even require some major protest, a new law, or diversity quotas. It's just a simple change in approach that anyone can do for free and without that much effort.
That change can be summed up in two words: positive reinforcement. If you've taken a basic psychology class at any point in your education, you already know what this means. Even if you haven't taken any classes and just deal with a lot of annoying people/children/whiners, you probably know the idea.
Rather than complaining about what is so bad about something, positive reinforcements involve focusing on the good. Rather than whine about what isn't there, you celebrate what is there. Most importantly, though, you turn that outrage once reserved for those bad things into apathy. Most forms of media can survive outrage. They cannot survive apathy.
To illustrate this approach, consider the following scenario that tends to play out whenever someone criticizes a movie, TV show, video game, etc. for a lack of diversity.
"Just look at this terrible affront to women, minorities, and LGBTQ people! It's so racist/sexist/homophobic/transphobic! It sends a terrible message and appeals to an audience that wants to cling to their regressive attitudes. It's perpetuating a destructive, unhealthy mindset that directly impacts our culture. This affront should be censored, changed, or condemned endlessly until the world changes!"
Chances are, you've heard something like this over the past few years. Sometimes it involves a female character that doesn't check the right boxes. Sometimes it involves a story that tries to check too many boxes. In any case, the whiners I mentioned earlier will find a reason to get upset about it. Moreover, they'll demand some sort of change, coupled with condemnation over anyone who disagrees.
That's not going to promote diversity. If anything, that's going to give people one too many reasons to resent pushes for diversity. Some media companies are already learning that the hard way, with Marvel being the most recent example. Ideally, you want someone to promote diversity because they want to and not because they're afraid of a backlash.
With that in mind, here's a second scenario that shows how positive reinforcement can further that effort.
"That thing some claim is racist/sexist/homophobic/transphobic? I don't really care for that. Let me tell you about this other thing that I just think is amazing! I love it. It's so much fun and it sends such a good message to men, women, and minorities of all kinds. I want more of this. I'm willing to pay for more of this. Please make more of this!"
It may come off as some peppy kid who is way too excited about something. Then again, wouldn't you rather be around that kid instead of the one that whines to get what they want? When someone is happy and excited about something, it's kind of infectious. It makes us want to share in that feeling.
Throw money into the mix and suddenly, the same producers that make all the media that regressive types whine about actually have a good incentive to promote diversity beyond just placating whiners. Instead of just avoiding controversy, they actually want to do diversity and do it right.
The key is focusing on instances where it is done right. They are there. There have been plenty of examples of the media actually getting diversity right. They just don't make the news because outrage is louder and garners more attention. Even so, excitement and praise can be just as loud.
Instead of complaining about Rey being a Mary Sue in "Star Wars," focus on how great Princess Leia was in the first trilogy or how great Ahsoka Tano is in "Star Wars: Clone Wars."
Instead of complaining about Lara Croft being too sexy, focus on how great Samus Aran is in the Metriod games.
Instead of complaining about the lack of diversity on shows like "Seinfeld," focus on how great the minority characters are in shows like "Fresh Off The Boat" or "House."
It may not sound as vocal or satisfying as venting outrage about a flaw, but it sends the kind of message that others are more likely to want to get behind. Whereas positive feelings can have many benefits to yourself and those around you, venting outrage can be very unhealthy.
In the long run, getting others to want to promote diversity is the best way to further it. Whining about it isn't going to accomplish that. It's just going to make others want to stop the whining. That may work for kids, but not functioning adults.
Movie producers, TV executives, comic book writers, and video game programmers alike are all still human at the end of the day. Human beings respond positively to positive feelings. Channel those feelings into promoting diversity and you won't just get more of it. You'll get people who are actually excited about producing it.
I have a handful of simple, less elaborate pleasures that put a smile on my face, no matter what kind of day I'm having. These pleasures aren't anything like the passionate, sexy love stories I enjoy telling. They're smaller and more personal, often involving something basic and somewhat mundane.
Of the many simpler pleasures I enjoy throughout my life, one of the most underrated is the feeling of wearing a nice, fluffy bath robe. I know that sounds cheesy. It may not even sound particularly manly. I don't care because I enjoy it that much. There's just something about the way the soft fabric touches my naked skin that puts me in a good mood.
Now, I'm not talking about the kind of cheap bath robes that are basically glorified towels. I'm talking about the extra soft, premium quality robes that make your skin feel like it's being surrounded by the fur of kittens and puppies. Spend enough time surrounded by something like that, and it's impossible to be in a bad mood for too long.
My extra-soft, extra-fluffy bath robe is one of my favorite pieces of clothing. Even though I'm quite fond of being naked, I'm just as fond of lounging around in my bath robe. It also makes answering the door a lot less awkward.
In celebration of that special feeling of a nice bathrobe, I hereby dedicate this week's edition of my Sexy Sunday Thoughts to this simple pleasure. If you have one of those robes, I hope you're either wearing it or take a moment to put one on. I contend it's a feeling worth sharing and celebrating.
---
"Those who don't learn how to cook will find out the hard way that few people gets horny on an empty stomach."
---
"You can't claim your relationship is that serious until you feel comfortable pooping with the bathroom door open."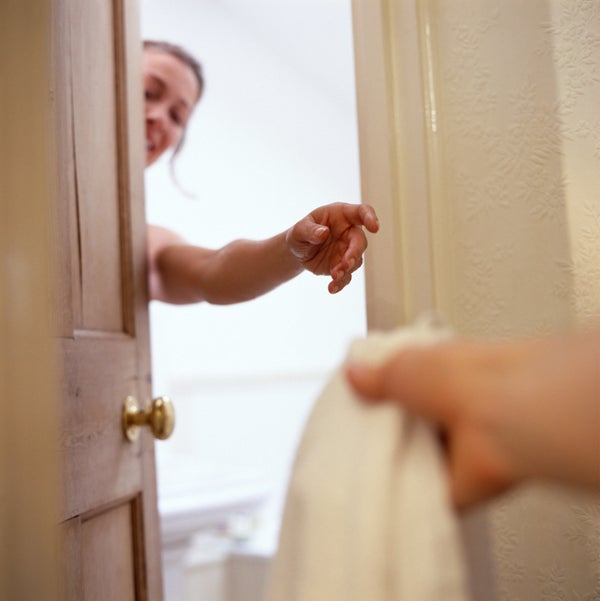 ---
"Do the various shapes of female sex toys prove our ignorance of female anatomy or just reflect the sheer breadth of female pleasure?"
---
"A man with an attractive secretary sends the same message as a woman with a fancy lace underwear."
---
"A couple that spends more money on their honeymoon than their wedding shows their willing to invest in each other's sex lives."
---
"Sex appeal is like quantum mechanics in that few understand it and too much observation obscures the conclusions."
---
"When you think about it, matching tattoos are the romantic equivalent of a bar code."
---
To all those lucky enough to have a soft, fluffy bath robe, I hope these sexy musings helped enhance the comfort. To those who don't own one, I hope this at least offers some insight into such an underrated pleasure. These little things may not amount to much, especially compared to the sexy experiences I write about in my novels. They're still uniquely satisfying in their own right.