When it comes to foreseeing the future, be it a "Star Trek" utopia or a "Mad Max" wasteland, Hollywood can be downright prophetic at times. While movies are wrong way more often than they're right, there are the times when certain movies are more prophetic than they probably intended. Every vision of the future varies wildly, but a few of those visions end up being more relevant, albeit for distressing reasons.
One movie that I find myself contemplating a lot more lately is "Demolition Man." To date, it's still one of my favorite Sylvester Stallone movies that doesn't involve Rocky Balboa. When I was a kid who was just beginning to appreciate R-rated movies, "Demolition Man" ranked right up there with "Terminator 2: Judgment Day."
It wasn't just because it was a great action movie, complete with over-the-top violence and a charismatic villain that Wesley Snipes played to perfection. Like "Terminator 2: Judgment Day," it had depth to it, something that's rare in action movies, even today. However, after seeing it again recently on cable, I think it's vision of the future is more relevant now than it was in 1993.
In terms of predicting certain trends, "Demolition Man" already had a pretty good track record. The movie foresaw things like video chat, self-driving cars, mass surveillance, and Arnold Schwarzenegger getting into politics.
There is, however, one vision that even "The Simpsons" didn't predict and it's downright distressing at how accurate it was. Beyond the technological advances, the shiny world of "Demolition Man" has a very dystopian undertone.
While it looks peaceful and prosperous on the surface, the movie quickly reveals that this is a world dominated by an extremely authoritarian system run by the well-mannered, yet devious Dr. Raymond Cocteau. It's a system that willfully and proudly employs draconian laws that ban anything and everything that might be bad for you, from cigarettes to loud music to spicy food.
It's a system that doesn't just punish people for cussing. Anyone who doesn't go along with Cocteau's rules is basically doomed to live in the sewers as part of a permanent underclass, as Dennis Leary's character, Edgar Friendly, so eloquently put it. His world regulates intimate human contact to a level that even the Catholic Church would find egregious.
This is a world where people don't touch each other. They don't hug each other. Even when they try to high-five each other, they stop just short so that their skin never touches. Needless to say, the people in this world don't have much of a sex life. In fact, it makes for a very awkward scene at one point.
This is pretty revealing in the sense that when John Spartan, Stallone's main character, asks about "the old fashioned way" to Sandra Bullock's character, Lenina Huxley, she's repulsed by the idea. She then goes on this long rant about how sex is so dangerous. She even notes that in this future, sex requires a goddamn license from the government.
It seemed so laughably ridiculous back in 1993. Unfortunately, it makes a distressing amount of sense in 2018. We may not need a license to have sex, but we're already developing apps and legal framework surrounding sex and consent. Is the idea that we may one day need a license to have sex really that outrageous?
The situation we have now is not the same in "Demolition Man," but the themes are eerily similar. As I've noted before, the war against horny men and horny women has been escalating. While we've done a lot to reduce the stigma of people having sex for reasons other than procreation, society is giving people others reasons to be as repulsed as Huxley was by the idea of "old fashioned" sex.
We're now in an era where the mere act of depicting a beautiful woman in a video game is considered oppressive to women. Given the recent surge of sex scandals and public displays by celebrities, there's a growing undercurrent in our culture that would've made Dr. Cocteau's job that much easier.
There's now a full-fledged movement against sexual misconduct in all forms, be it harassment in the workplace or flirting in public. Reactions to that movement are still ongoing and changing by the day. Some are adopting the so-called Mike Pence rules when dealing with the opposite sex. Some are taking a more radical approach and attempting to just distance themselves from the entire gender setup.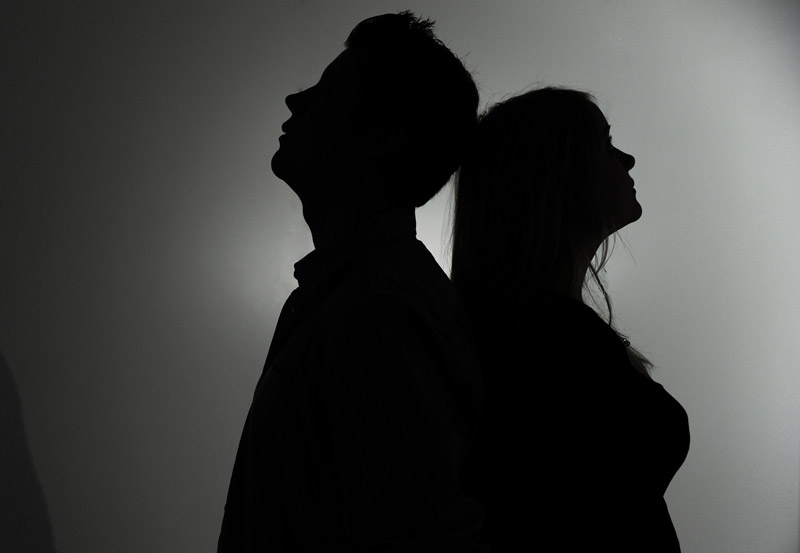 Both approaches play right into Dr. Cocteau's hands. Both seem to manifest in the dystopian order that we see in "Demolition Man." It's a world that came from a society that only ever saw the bad in people. Dr. Cocteau himself said that before he took charge, people trembled in fear at what society had become. That fear made it easy for someone like him to step in and impose his order.
In "Demolition Man," the violence and crime of the past was used as the source of that fear. Today, violent crime is at record lows, but fear of crime is prevalent as ever thanks largely to media depictions. At the same time, fear of sexual harassment or being accused of it is growing, even as rates of sexual assault declined by more than half.
Given that potent combination of fear, which perfectly entwines sex with violence, is it any wonder that people in 2018 are avoiding being alone with the opposite sex and are less inclined to resist the growth of mass surveillance? Dr. Cocteau may be a fictional character, but we're following a similar path without him.
"Demolition Man" takes place in the year 2032. Is it really that impossible to think our collective fear surrounding violence and sex in 2018 won't lead to a similarly dispassionate world? As much an optimist as I am about the future, a part of me does worry that we'll walk the path that Cocteau laid out in the movie.
In that world, fear about crime and sex is so great that basic touch is seen as a pre-cursor to deviance. We already saw Matt Damon get in trouble for suggesting there was a spectrum for harassment. As a result, our future interactions will have to be micromanaged. Even if the crime rates continue to drop, the slightest chance that someone could harass or assault another has to be taken as a certainty.
That may not mean we dress in the strange robes that the people wear in "Demolition Man," but it's very likely that world won't allow for much provocative attire. We already know how cultures like that manifest today and they're not sexy or friendly, to say the least.
What makes these manifestations worse than those in "Demolition Man" is that these conditions may not need to be imposed by someone like Dr. Cocteau. We may just become so crippled by our fears of violence, harassment, or being accused of harassment that we'll just create the repressive world of Cocteau without him. That, in my mind, would be an even worse dystopia.
Now, I concede we're still a long way from that kind of society. If someone like Dr. Cocteau came along today and tried to impose the kind of society that required a license for any kind of sexual activity, he would probably fail. I take some comfort in that.
However, the more our fears surrounding sex, gender, harassment, and violence escalate, the more inclined we'll be to craft a more repressive, disconnected world. History and basic human biology has shown that sort of effort never works in the long run and can be very damaging.
There are a lot of lessons to be had from a movie like "Demolition Man" while still enjoying Sylvester Stallone delivering his memorable one-liners. Beyond the over-the-top action that makes the movie such a spectacle, there's a message that is more important in 2018 than it ever was in 1993.
A world built around elaborate, authoritarian rules that try to regulate human expression may seem utopian on the surface, but it becomes distinctly dystopian when you look at the implications. Some of forces behind that dystopia in "Demolition Man" are already starting to manifest. If it ever gets to a point where a high-five has to be rethought, then we should worry.