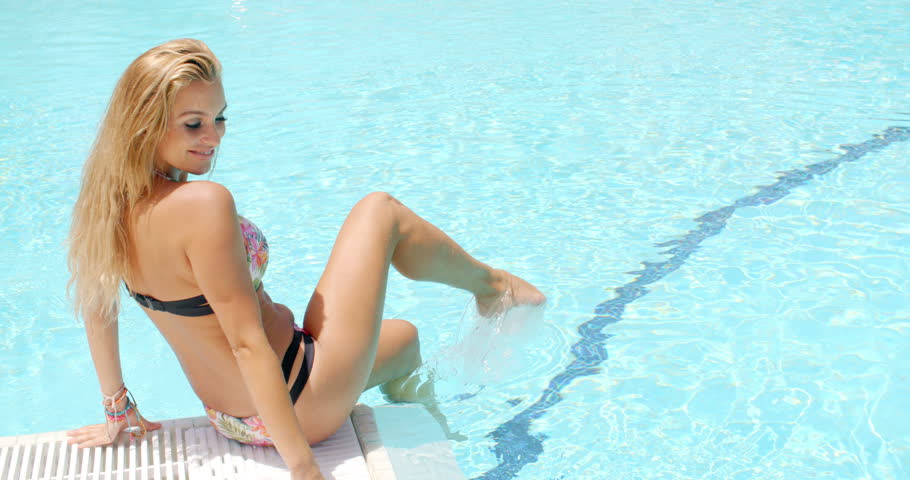 It's summer time and you know what that means. The days are hot, the beaches are open, and the bikinis are out in force. It's a beautiful time of year, especially for those like myself who appreciate nudity and various excuses for nudity. It's not always full-nudity, but we'll take what we can get. After being cooped up all winter, it's hard to be that petty.
I'm already enjoying the feeling I get when I walk around the house naked. Even just wearing a pair of boxers feels extra special on some levels. Sure, the heat means more sweat, more humidity, and more body odor. However, if handled correctly, it just makes me feel that much sexier.
This time of year marks the first juicy bite of the savory steak that is summer. Some of us are still getting used to the idea that we don't need to bring a sweatshirt with us wherever we go, just in case it gets cold. This is the time of year where you can get away with under-dressing. Sure, you have to be mindful of your local indecency laws, but it beats the hell out of wearing layers every day.
I am so ready to embrace summer that I'm sweating sunscreen. I'm sure many others tired of long underwear, heavy coats, and no bikinis are just as eager. For that reason, I dedicate this week's edition of Sexy Sunday Thoughts to the arrival of summer and all the sexiness it brings.
---
"Necessity may be the mother of invention, but horniness is its first cousin."
I don't deny the influence of need, profit, curiosity, and laziness in the process of invention. I'm sure those factors were behind a great many advances, be they the light bulb or spray cheese in a can. I'm just saying that horniness is one of those understated influences. What else explains the creation of vibrators and bacon flavored lube?
---
"When you think about it, a bar of soap is the most intimate, non-sexual item that we own."
There are all sorts of household items that we use in intimate ways. Be they vibrators, bottles of hand lotion, or socks, we have a uniquely close attachment to these products. Not all of it is sexual, though. Sometimes, a product is intimate just because it regularly touches our genitals.
In that sense, a bar of soap is the most intimate product we own. That bar of soap doesn't just touch our genitals. It touches almost every inch of our naked bodies. It makes our skin feel clean and smooth. I could go on, but I'd rather not think such lurid thoughts when I'm around a bar of soap. I need to save those lurid thoughts for my novels.
---
"For rock stars and celebrities, groupies are like candy and every day is Halloween."
Rock stars having sex with legions of beautiful women is nothing new, but it does offer a uniquely sexy narrative. Most men go their whole lives spending countless time and energy just trying to get one woman to have sex with them. Rock stars have the opposite problem. It's like picking a flavor of ice cream for them. The only problem is having enough of an appetite.
---
"If a house has a woman living in it and a shower with a detachable shower head, it's generally safe to assume that shower head has been used for masturbation at one point."
I think most people understand that when they enter a man's house and see a bottle of lotion, they assume that lotion has been used for masturbation or something sexual. Not as many people understand the appeal of a detachable shower head with women.
It's not just one of a billion crude jokes from an episode of "Two Broke Girls." Women get horny too. This is a scientific fact that too many people deny. They don't always use the same tools as men. I'm not saying vibrators and dildos don't have their place, but I think a shower head is an underrated piece of sexual hardware.
---
"Going to a strip club and window shopping are disturbingly similar experiences for some people."
I love strip clubs as much as the next man. Since I've been of legal age, I've been to more than my share. I'm a healthy young man. I enjoy looking at beautiful women getting naked on stage, dancing to music. I'm not going to apologize for that. It's a spectacle and we humans love spectacles.
For some people, though, strip clubs and shopping are a bit too intertwined. I've seen men at strip clubs look at women the same way they look at a new Ferrari. I'm not saying it's wrong. I'm just saying that some men blur the line more than others.
---
"Variety is the spice of life, but we're expected to forget that on our wedding day."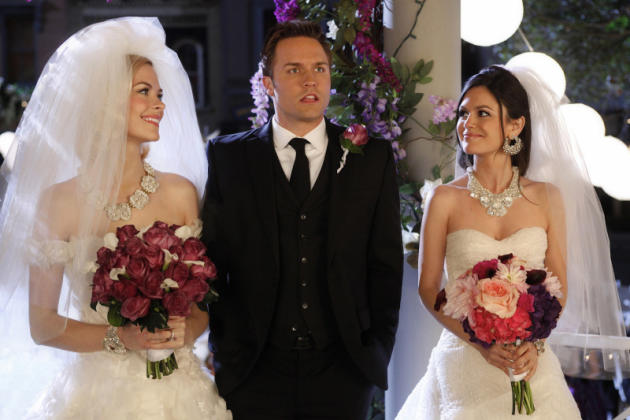 We're all told that variety and novelty are good things. We should seek new experiences and enjoy the variety of wonders that life has to offer. Most people agree with that. It may very well have helped us thrive as a species. There are even parts of it that are hardwired into our genetics.
For that very reason, it's somewhat telling that we expect people to turn all that off on their wedding day. When you get married, you're supposed to stop seeking novelty, settle down, and become a responsible, tax-paying family that will birth the next generation of tax-paying workers. Is it any wonder why the divorce rate is so high?
---
"There's no right way to make love, but there are too many wrong ways, some of which leave awkward scars."
Being an erotica/romance writer, part of the fun is finding all sorts of wonderfully sexy ways to have couples make love. It pushes both your imagination and libido in all the right ways. So long as the love is genuine, lovemaking can take many forms.
Conversely, it can also fail spectacularly in ways that don't make it into erotica/romance novels. It doesn't take much to ruin the moment or kill the mood. Whether it's an ill-timed spank or irresponsible dirty talk, it can really undermine a romance. It can also leave scars, emotionally and physically. It's debatable which of the two are more embarrassing, though.
---
That's it for now. Until next Sunday, get out there and enjoy the summer heat. Hang out by the pool, take in the sight of bikinis, and appreciate nature's most clothing-optional season. Whether you're working on a tan or reading a sexy novel, there's a lot to enjoy. Just stay cool and stay sexy while doing it.