For millions of kids, teenagers, and underpaid teacher, this is a magical time of year. This is when the end of the school year is finally in sight. It's no longer some distant dream or tempting thought, not unlike that of prisoners counting down the days of their sentence. Then, just when it feels like you'll never escape, you see the light at the end of the tunnel and it's getting so close.
It's a wonderful, albeit agonizing feeling for some. I've made clear before that I despised high school. I was miserable, unhealthy, unattractive, and had the social skills of a lobotomized squirrel. I did get good grades, but that was hollow consolation at best. Had it not been for the hot teacher I had my sophomore year, I'd have done everything I could to just forget it.
I know, and sincerely hope, that my high school experience wasn't typical. I hope it's gotten better since I was in school. Even if school isn't making kids too miserable right now, I'm sure some of them are still eager to get it over with and enjoy their summer. I can't make time go faster, but I can make it feel less agonizing with a light application of crude, sexy humor.
That's why I'm dedicating this week's Sexy Sunday Thoughts to all those eager students and teachers who can't start their summer vacation soon enough. To those desperately watching the clock every day, I say hang in there. It's almost over. Let these sexy jokes help tide you over until then.
---
"Isn't it somewhat hypocritical that we call our genitals junk, but spend an inordinate amount of time cleaning and caring for it?"
We call our genitals a lot of crazy things. Some are cute. Some are funny. Some make no goddamn sense. I'd use a lot of words to describe my penis and how I feel about it. Junk isn't one of them.
I don't know where this came from. I don't know why it's funny. Maybe it's just the erotica/romance writer in me, but the way we treat our genitals is serious. If we treat them like junk, our weekend isn't just ruined. Our entire species is in danger. Think about that next time you call your nether regions junk.
---
"When you think about it, bondage has unique appeal to those who lazy and unmotivated."
I'm sure there are all sorts of complex, psychological underpinnings behind bondage and BDSM. I've even talked about a few of them. Sometimes, though, there doesn't need to be some complex mental gymnastics to explain why some enjoy it. Sometimes, something as simple as laziness can fill in the blanks.
Think about it. If you're on the receiving end of bondage, you don't have to do anything. You can't. You just have to stay tied up while your partner does all the work. For those who sucked at gym class, I can see how that would appeal to certain people.
---
"When you think about it, those who use elaborate costumes to get in the mood are just taking the scenic route to O-Town."
I'm often astonished by the time and effort some people put into their cos-play costumes for comic book conventions. I'm just as astonished/aroused by the time and effort some people put into their kinky sex costumes. Just go to any gay pride parade and marvel at the intricacies of their attire.
Some would argue that such effort into such a basic act is a waste. I disagree. In the same way we sometimes take the scenic route to the same destination, it's just one of the many ways to enjoy the process of sex and not just the outcome. As an aspiring erotica/romance writer, that sort of thing brings tears of joy to my eyes.
---
"There are certain beautiful women who look at hot gay guys and see it as a challenge."
Back in the late 90s, Ricky Martin was the hottest piece of man meat on the planet. I would see grown women pick up a magazine with his image on the cover and go into a semi-orgasmic frenzy. It was a strange, but interesting time, at least in the sense when magazines were still relevant.
When he turned out to be gay, that disappointed a lot of women. Some of them, however, weren't dissuaded. Some of them actually said out loud, in public, and in a sober state of mind that they could change that and not in the "Pray Away the Gay" sort of way either.
I don't know if it's ego or frustration, but those women kind of scared me. They thought they could mentally coerce a man into wanting to have sex with her. As a man, I know that if someone needs convincing to get horny around someone, then it's just not meant to be.
---
"Some people are willing to accept alternative facts, but would probably draw the line at alternative orgasms."
A lot of people roll their eyes at "alternative facts," but will make every excuse to use them when it suits their agenda. I generally don't argue with these people. They're not going to be convinced otherwise. I just smile to myself and imagine what would happen if they used that same approach to their sex lives. I'm pretty sure their excuses would fail them.
---
"When someone spits on us, it's disgusting. When we willingly lick the spit out of their mouths during a kiss, it's romantic."
This is another one of those odd quirks in our social behavior. When you hate someone, you spit on them to demonstrate your hatred. It's widely accepted as one of the most hateful things you can do to a person or group.
Conversely, if you're with someone you love, one way you express that love is to rub your lips and tongues together. You're practically slurping up their spit. That's love while the other is hate. Does anyone else see an inherent disconnect there?
---
"A woman who says she likes exotic accents is just saying politely that all the men from her hometown are assholes."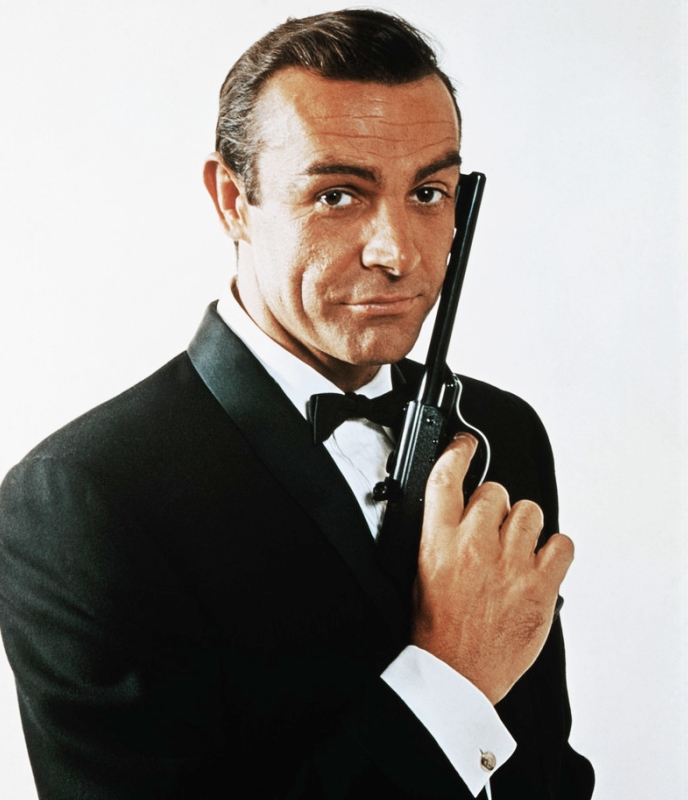 I don't deny it. Accents are sexy. Few things soak a woman's panties than a foreign man with an exotic accent. Why else would so many women still want to have sex with Sean Connery?
I get it. Exotic things can be sexy. At the same time, however, I also think a woman who really loves exotic accents is saying something about the men from her hometown, albeit indirectly. If she has to look to another country to find a man to make her horny, then I think that says more about the men she's known than it does her.
---
I hope that put a smile on your face or a awkward boner in your pants. Either way, you're welcome. Again, I know it's not going those last few days of school any less painful. That pain will pass though. If I can survive with my sanity somewhat intact, then anyone can.