There aren't a lot of hot button issues that genuinely affect everyone. The environment is one of those issues. We all live in it. We're all impacted by it. Whenever it changes significantly, we all feel it. That's why, regardless of your politics or personal leanings, we should take environmental issues seriously.
Given that preface, I'd like to make my own sentiments clear. The environment, like other sensitive topics I've discussed, is prone to all sorts of secondary agendas. Some who claim to take environmental issues seriously often do so because it serves their interest in other, often indirect ways. In the interest of transparency, this is where I stand on the environment.
I do believe that climate change is real, human activity is contributing to it, and we should pursue policies to improve the environment and promote cleaner industry.

However, I don't entirely trust the rhetoric, sincerity, and positions of those who identify as environmentalists.
I know that sounds like someone trying to have their cake and eat it too, but there is a context here. It's one that I've developed over a number of years, some of which I've been on the side hardcore environmentalists. As I've gotten older, however, I see more and more complications with this issue and not just in terms of the absurd conspiracy theories it attracts.
While I know this will put me at odds certain parts of the political spectrum, I generally accept that the existing science surrounding climate change. The Earth is getting warmer and human activity is a major cause. There have been real, tangible impacts attributed to climate change and I believe those links are real.
The point where I often deviate from environmentalists is when issues of feasible solutions emerge. I'm happy to support efforts that raise awareness and educates the public on the existential dangers of climate change. However, just sounding the alarm is only half the battle. The other half involves doing something about it and this is where environmentalists have a problem.
It's not that they outright avoid talking about solutions, which sets them apart from other agenda-driven politics. Some of their solutions do have merit and some are even making headway into the economy. However, there's an over-arching theme of those solutions that leads me to question just how much the environment actually matters to certain environmentalists.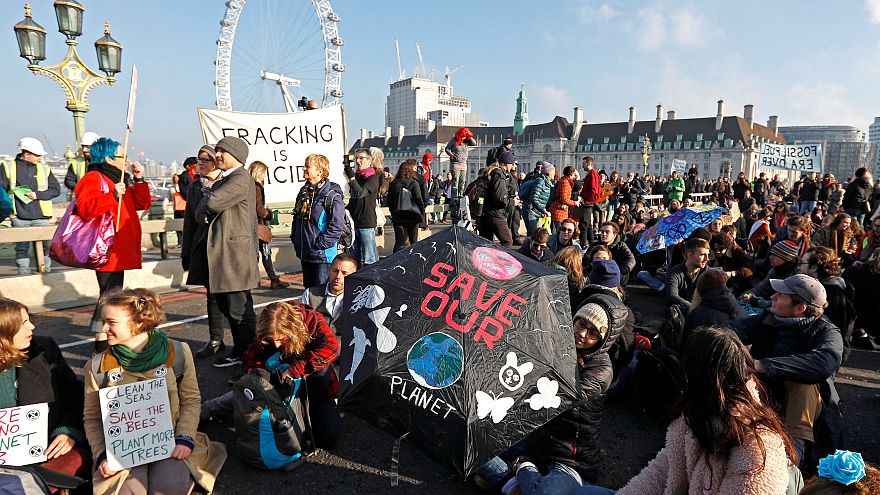 Talk to any self-identified environmentalist and, usually after they're done talking about melted ice caps and dying polar bears, they'll single out greedy corporations as the enemy. They tend to lump oil companies, coal producers, and any corporation that doesn't sound eco-friendly as part of some international consortium of billionaires intent on maintaining their pollution-loving ways for the sake of profit.
Now, I don't like defending big corporations, especially when their track record in protecting the environment has plenty of room for improvement. At the same time, I have a hard time believing that the solution to such an enormous problem involves battling big, industrial polluters as though it were an episode of "Captain Planet."
As much as I love cheesy cartoons in the 1990s, the problems of the real world are far more complicated. Environmentalists, like many other vocal politically-driven groups, try to simplify the issue. Through their protests and the rhetoric surrounding it, they give the impression that to save the world, they need only defeat the evil polluters.
This is where I don't just question the veracity of environmentalists. I genuinely doubt that the environment is their primary concern. If it were, then protesting polluters would only be a small part of their efforts. If they're serious about making the world cleaner and more efficient, they would dedicate more time and energy into improving clean energy technology, which itself is prone to corporate greed.
This disconnect is most apparent whenever the topic of nuclear power comes up. Unlike other green energy technologies, nuclear energy is a mature technology that has been providing energy for decades. Compared to other forms of energy, it has very low emissions, but provides abundant energy, regardless of whether the sun is shining or the wind is blowing.
Despite those benefits, the same environmentalists who favor shutting down coal power plants won't support the construction or further refinement of nuclear power planets. They'll even outright oppose it and for reasons every bit as irrational as those championed by climate change deniers.
While there are legitimate disadvantages to utilizing nuclear power, I rarely hear environmentalists promote efforts to mitigate those issues. They won't champion the development of advanced nuclear power, including versions that produce far less waste and are less prone to meltdowns. Many won't even concede it as an option.
This is akin to anti-abortion advocates who support making abortion illegal in all cases, but also oppose contraception, despite the fact it significantly reduces abortions. It also parallels other environmentalists who protest the usage of genetically modified foods, but overlook the distressing fact that billions would starve without this technology.
It's not just a case of the perfect being the enemy of the good. It's environmentalists favoring a particular narrative over actual solutions to the problems they protest. As I've noted before, people like to believe that they're the heroes of their own story. When they take a particular position, they see themselves as the underdogs in an epic struggle against good and evil.
While that makes for great superhero comics and Tolkien novels, it rarely aligns with reality. Environmentalists think they're protesting a greedy corporation run by an army of Lex Luthors who enjoy bathing in the tears of starving orphans, but the truth is more complicated and more mundane.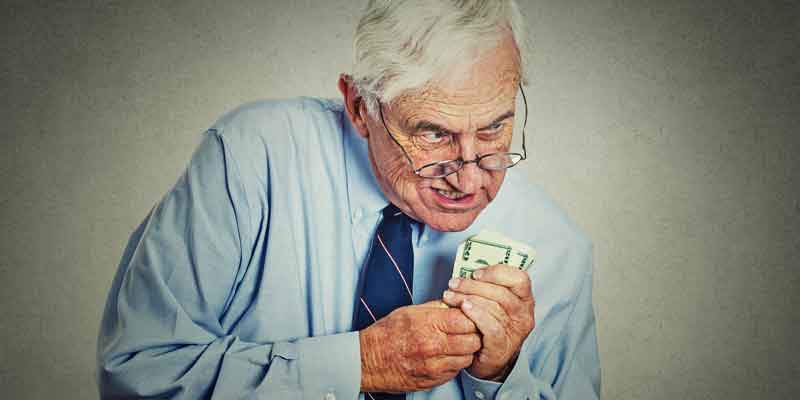 A key part of that truth that environmentalists tend to overlook is the fact that, no matter how greedy or evil a corporation may be, they have a vested interest in the world remaining intact. Corporations, be they greedy or virtuous, are driven to make profits. They can't make profits, nor enjoy the fruits of their wealth, in a world where the planet is a toxic wasteland.
That's why even oil companies, the boogeyman of many environmentalists, are actively researching more environmentally friendly products. It's also why oil-rich countries like Saudi Arabia, which has harmed the environment in ways beyond pollution, is also investing in a post-oil economy.
It's very likely that the advances in green energy that will improve the environment won't come from some dedicated environmentalist who protests outside of coal plants. Chances are it will be some greedy, profit-seeking business person trying to make money in a world where the demand for energy is rapidly increasing.
Beyond just generating energy, those same greedy billionaires have just as much incentive to create clean, lush landscapes that attract other billionaires and customers. In general, people don't like being in polluted communities. Aside from the illness and misery it generates, it also means there are fewer people buying goods and producing for the economy. Even the most devious billionaire is hurt by that.
The incentives for improving the environment are already there. That's not to say there aren't some who are truly malicious in how they treat the environment, but in terms of an investment that helps greedy people get richer, it's one of the worst investments anyone can make and not just because of the bad PR it generates.
Environmentalists will gladly single out those exceedingly malicious corporations, but ignore the bigger picture. They, ironically, don't see the forest from the trees when it comes to action that genuinely improves the environment. They cling to that epic war raging in their minds of them battling evil corporations that are out to destroy the planet, as though that would somehow benefit any business.
I get the appeal of wanting to feel like a hero in an epic struggle. My love of superhero comics should be proof enough of that. However, when that same struggle both ignores and undermines real solutions that could alleviate a serious issue, then it's hard to take environmentalist rhetoric seriously.
There's having genuine concern for the environment and then there's just being against greedy corporations. Those who are unable to discern between the two can call themselves a lot of things, but they certainly aren't helping the environment.