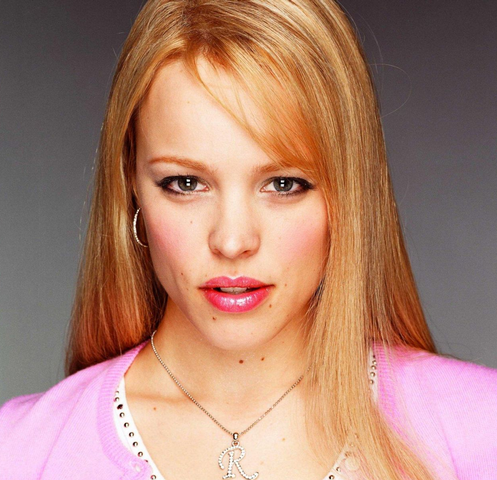 These days, discussing any inherent differences between men and women is an easy way to turn a casual conversation to a blood feud between radical feminists and angry men's right's activities. It doesn't matter if there's substance, logic, or legitimate issues involved. It only takes one poorly-worded remark to turn a simple discussion into an all-out gender war.
In general, I try not to take sides in that war or give either side any ammunition. I've learned, often the hard way, that no good can ever come from angry debates on the internet about any relevant subject. Eating sand and rubbing my ass on my computer screen would be just as productive.
While this hasn't stopped me from commenting on certain issues regarding feminism and various gender issues, I've generally tried to limit the amount of time and energy I spend on these topics. If I can't apply it to something sexy or something relating to my efforts to be an erotica/romance writer, I generally don't bother.
Well, when I did my article on the factors of what makes men assholes, I knew I would do something similar for women at some point. For one, it's only fair that I give both genders equal weight on this topic because being an asshole is one of the few issues that's truly gender neutral. No matter what genitals we may or may not have, we still have assholes and we're just as capable as being one.
However, and this is where I'm sure I'll get in trouble with the more radical elements of gender issues, women deal with very different dynamics, compared to men. Some are biological. Some are societal. Some are just basic variations we see from person to person. Regardless of how convinced you are of one gender's superiority/inferiority, it's impossible to deny that both genders breed assholes.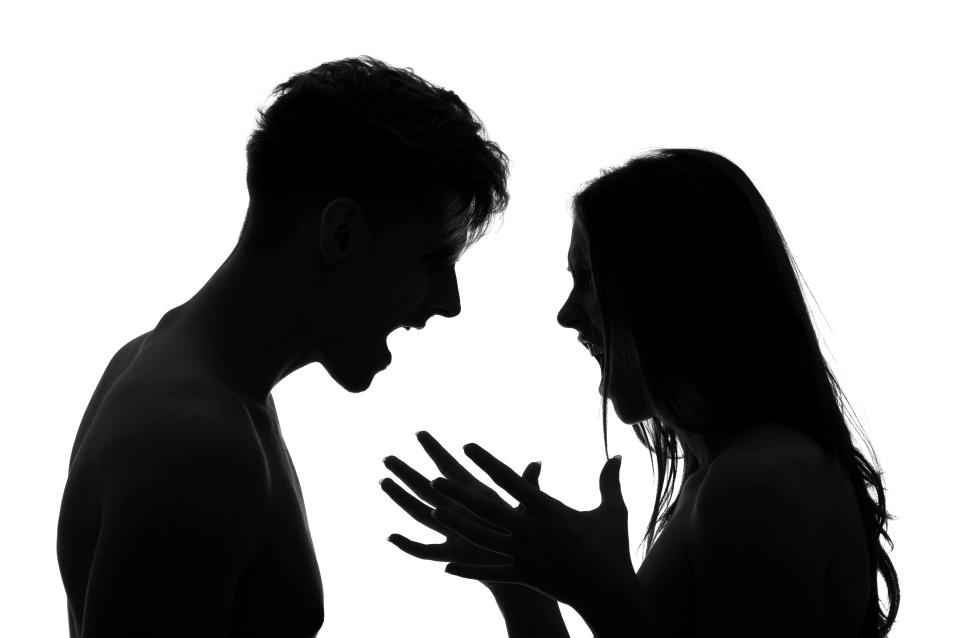 As with the men, understanding those factors is important to creating characters in a story. Not all of the female characters involved will be paragons of virtue with the chastity of a devout nun. Some are just going to be assholes who just happen to be female.
"Skin Deep" had more than a few female characters who fit that description. In fact, you could argue that Mary Williams, the second protagonist and primary love interest to Ben Prescott, started off the story as a selfish asshole who didn't realize she was just exploiting her looks to be popular. While she underwent a dramatic change, others like her friend, Melissa Miller, did not.
It's debatable just how much an asshole Melissa was in the context of the story. She was definitely no Regina George or Quinn Morgendorffer, but she definitely walked a fine line between just being selfish and being an outright asshole of the bitchiest variety.
As with men, we've all probably dealt with female assholes at some point in our lives. The main difference with women is that they're not as overt about it, compared to men. Yes, I realize there are some women who will match and exceed men in certain instances, but in general, the female genders have an style of asshole that's all their own.
So, just as I did with the men, I'm going craft another list of basic factors to explore the unique elements associated with female assholes. Some might also call these the factors of a bitch, but I prefer the asshole label and not just because it's more gender neutral. A bitch can just be a state of mind. An asshole is a way of life.
Again, I realize that this list will be somewhat limited than the one for men because I'm a man. However, I'm also human and women are human, last I checked. I don't deny that my gender does influence the way I interpret the world and that has shown on this blog before. So please keep that in mind before you start another gender war on this blog.
It's also because I'm a man and my perspective is limited, I encourage the female portion of my audience to comment and, if necessary, correct my list. I think it's important that we all know the factors influencing male and female assholes, alike. If we're going to have to deal with these people in life, then we might as well be proactive.
---
Asshole Factor #1: Completely (And Willfully) Lacking In Self-Awareness
It's one thing for a girl just to be ditzy and clueless. There are women, and even plenty of men, who just haven't made enough sense of the world to really understand why some of the things they do come off as annoying. These people aren't assholes. They're just ignorant or misguided.
What crosses the line between ignorant and asshole is akin to a suspension of belief that just being a girl is somehow a substitute for actually doing something. This is most comment with cute, naturally beautiful women who think people are nice to them just because they're inherently awesome.
They think this, despite wearing skin-tight jeans and push-up bras. It would be one thing if they just flaunted their beauty with the full understanding that it gave them an edge. Those kinds of women aren't assholes. They're just honest. The dishonest ones, namely the Quinn Morgendorffers of the world, don't even make the effort.
Beyond the laziness, that willful lack of self-awareness ensures they always have a flawed view of the world. They think they're more special than they actually are and don't make an effort to do anything other than exploit their looks or their gender. The extent to which they'll avoid any meaningful depth is what makes them a unique brand of asshole.
---
Asshole Factor #2: Getting Others To (Unknowingly) Fight Their Battles For Them
This is something I find that women do better than men in almost every case. It would actually be strategic and cunning if it weren't such a common tactic for assholes. Whereas a male asshole would just brutishly charge into battle, swinging his fists and not caring if his fly was unzipped, a female asshole will get others to do the hard work for them so she can sit back, sip martinis, and laugh her ass off from a distance.
Sometimes it takes the form of lurid gossip that turns into full-blown rumors. Sometimes it takes the form of using social status to effectively outsource direct acts of assholery. Back in college, I knew a girl who gave her ex-boyfriend's roommate a blowjob in exchange for installing malware on his laptop. Yes, it was an asshole move, but you can't argue with results.
This is also what makes asshole women every bit as dangerous as men, if not more so in some instances. Just ask Cersei Lannister. They don't even have to go so far as to offer a blowjob or a nude picture to get others to do stuff for them. Sometimes, they just create the impression that doing their bidding will win them favors that may involve nudity. Sure, it's working smarter and not harder, but it still makes her an asshole.
---
Asshole Factor #3: Treating Every Friend And/Or Lover As Disposable
This is probably the most overt manifestation of the female asshole. That's not to say men don't do it too. They most certainly do. There are men who treat women and other men with the same care as a used candy wrapper. What sets women apart, though, is the breadth and spectacle of their actions.
It's one of those traits that's easy to spot in spoiled rich girls who see everyone as an employee who is legally required to do what they say. However, it also shows up in the non-spoiled brat crowd just as often. Whether a girl is just pretty or well-connected, she actively avoids any deeper connection with others. People are just a means to an end for her.
Whereas asshole men will often employ that approach when it comes to getting sex, women use it to get everything, including sex. The line between their friends, colleagues, and lovers is distressingly thin, if not invisible. The second she's done with someone, or senses they serve no further purpose to her, she jumps at the first opportunity to abandon them like a used tissue.
---
Asshole Factor #4: Making Everything An Agenda For Or Against Them
People blaming other people for their failings is nothing new. Everybody of every gender has done it at some point in their lives to some extent. It's part of the mechanism that our brains use to protect our overly fragile ego. It doesn't always make someone an asshole, but it certainly can when taken to an extreme.
In my experience, women are more eager to go to that extreme then men. It often shows up at radical feminist rallies or internet shouting matches about who's the bigger victim. Whatever the setting or the ideology, the intent is the same. The female asshole goes out of her way to not just blame everyone for their problems, but make it seem as though everyone is actively plotting against her.
This is conspiracy thinking on the level of Alex Jones, assuming he's not faking it. It's what female assholes use to either derail or end an argument. It doesn't always have to involve debates on feminism too. A simple debate with a friend, spouse, or co-worker can turn everyone into a Lex Luthor level villain who deserves every asshole thing done to them.
Such asshole tactics, when employed effectively, can make it both convenient and easy for someone to be the kind of asshole they want to be. While male assholes may occasionally explore these tactics, female assholes have mastered them.
---
Asshole Factor #5: An Eagerness To Weaponize Whining/Annoyance
This factor goes all the way back to childhood for certain asshole women. They learned early on that whining incessantly can help get them what they want and they never unlearned that tactic when they got older. When they were little, it made them a brat. As an adult, it makes them an asshole.
In my experience, women channel their ability to whine and annoy better than any man. It's not enough for them to just be loud. They're very tactical with their whining, striking just the right emotional chords to get someone to react in just the way they want. They'll still be the asshole, but they'll make it so everyone around them is an even bigger asshole by not heeding her whining.
On some levels, asshole women seem to know that people in general have a low capacity for annoyance. If they exceed that capacity to any reasonable extent, they can get others to either concede their point, even when they're wrong, or make any meaningful exchange impossible. It's basically the social equivalent of cheating at a video game and cheaters tend to be assholes.
---
Asshole Factor #6: Always Talking Down To Everyone (And Never Justifying It)
In general, we expect assholes to talk down to us. At the same time, however, we celebrate and cheer leaders who do the same. What's the difference? Why do we love one and hate the other?
With respect to assholes, it has to do with merit. A good leader earns the right to talk down to others. Assholes don't even bother. Male assholes might be loud and annoying, but at least they'll yell directly into your face. A female asshole has to take it a step further. She has to elevate herself or bring someone else down before she can start yelling.
This is where asshole women maximize their excuse bank, doing anything and everything to put them in a position to yell at others in a way where they can't respond. We see it lousy teachers, bad parents, and women who just think they deserve a greater say because they have a vagina.
The tactics may be more subtle, but the themes are the same. An asshole will not give two licks of a squirrels nut sack about substance, effort, or reason. They would rather just skip those steps and get to the part where they can just be an asshole and get away with it.
---
Once again, please refrain from turning the comments section of my blog into Round 1,039,280,860,896,077 of angry feminists versus whiny men's rights activities. I understand my blog doesn't get the kind of traffic to warrant that level of discourse just yet, but I would still prefer to leave those kinds of discussions to 4chan and Reddit.
As with the men's list, though, I encourage others to leave comments and suggest other factors to add to either list. The struggle against assholes, male and female alike, is real for all of us. The more we know, the better-equipped we'll be in the long run.