There are a lot of complexities, oddities, and eccentricities that go into what makes someone attractive. Betty White might not have the body of a Victoria's Secret model, but she has a wide range of talents and quirks that make her attractive in her own unique way. Being physically beautiful is nice, but that will only get someone so far in terms of being attractive.
Certain people find weird things beautiful and there's nothing wrong with that. Human beings have diverse and eclectic tastes in many things, especially when it comes to beauty standards. That said, there are some attributes to being attractive that are difficult to circumvent. That's not to say one particular feature is always unattractive. There are simply some logistical issues that go beyond taste.
One feature that tends to become an issue every summer is that of fat acceptance. In recent years, ads using beautiful female models to promote beach body readiness have become controversial for reasons that are only half-legitimate. The complaints are fairly standard. Using beautiful models promotes unhealthy body images. While the veracity of those concerns may have some merit, that's rarely where the complaining stops.
It's not enough to protest products that use beautiful people in their advertising or movies that only ever cast attractive, relatively fit actors. For some, the entire concept of finding someone fit and thin as beautiful is detrimental. It doesn't just foster unrealistic beauty standards. It perverts the entire concept of beauty. It sends the message that fat cannot be attractive.
At a time when obesity rates all over the world are increasing, it seems like a problem that's bound to get worse, especially if the media insists on using thin, fit models. It has given those in the fat acceptance movements, as well as those on extreme ends of the political spectrum, ample material with which to voice their outrage.
Now, in the spirit of sifting through the firestorm that is outrage culture, I want to make clear that there are certain traits that don't warrant shame and stigma. Someone's race, ethnicity, sexuality, and gender aren't things they can control. Attacking someone or judging their attractiveness by those standards isn't just unreasonable. It's just a dick move.
When it comes to fat, however, the line gets somewhat obscure. It's true that some people are genetically predisposed to being obese. There's nothing they can do to change that. Losing weight or staying thin is just much harder for them than most people. I know this because I have relatives who are thin as a rail, but eat like pigs and never gain an ounce.
To that extent, I don't support shaming or stigmatizing individuals who just got dealt a bad genetic hand. Having the body of a Victoria's Secret model isn't something that anyone can gain with sufficient exercise and diet. That kind of beauty is akin to winning a genetic lottery.
Where the fat acceptance movement loses credibility, though, is when it attempts to place fat as something that warrants a level of attractiveness on par with those who are thin. Some frame it as healthy at any size or basic body positivity, but the intended results are the same. The idea is to make those not blessed with supermodel genes feel and be accepted as attractive.
While I can understand and even appreciate the intentions, idealistic they might be, I can't overlook one glaring problem with that effort. It's not so much a matter of attitudes as it is an issue of logistics. Simply put, fat will never be as attractive as thin or otherwise toned bodies. It's not because of culture, the media, or some nefarious conspiracy by the patriarchy, either. It's just simple logistics.
To understand, you need only look at what it takes to be fat and compare it to what it takes to be thin. Being fat is relatively easy. You eat lots of sugary, unhealthy food and you don't get enough exercise to burn off the calories. While genetics will add numerous variations, this process is part of basic human biology.
To be thin and fit like the models in the beach body ads, you need to put in real, strenuous effort. As someone who has made that effort, I can attest to how difficult it is. You have to exercise discipline in changing your eating habits. You have to push yourself to exercise regularly and that exercise is rarely pleasant. At times, it'll feel downright uncomfortable. However, in time, you will see results.
Those intractable difference also sends other, less obvious messages that influence how attractive someone is. When people see someone who is thin and fit, they don't just see their body. They see someone who is willing to put in the work to look they way they do. They also see someone who will endure physical and mental strain in order to achieve a goal. Those are all things we want in a potential partner.
Conversely, seeing someone who is fat or unfit sends the message that someone doesn't care about their health. They either don't want to put in the effort to look better or don't care to look better. Then, they expect other people to find them attractive without them doing anything to earn it. Beyond the physical attributes of fat, it's an attitude that's hard to make attractive in any context.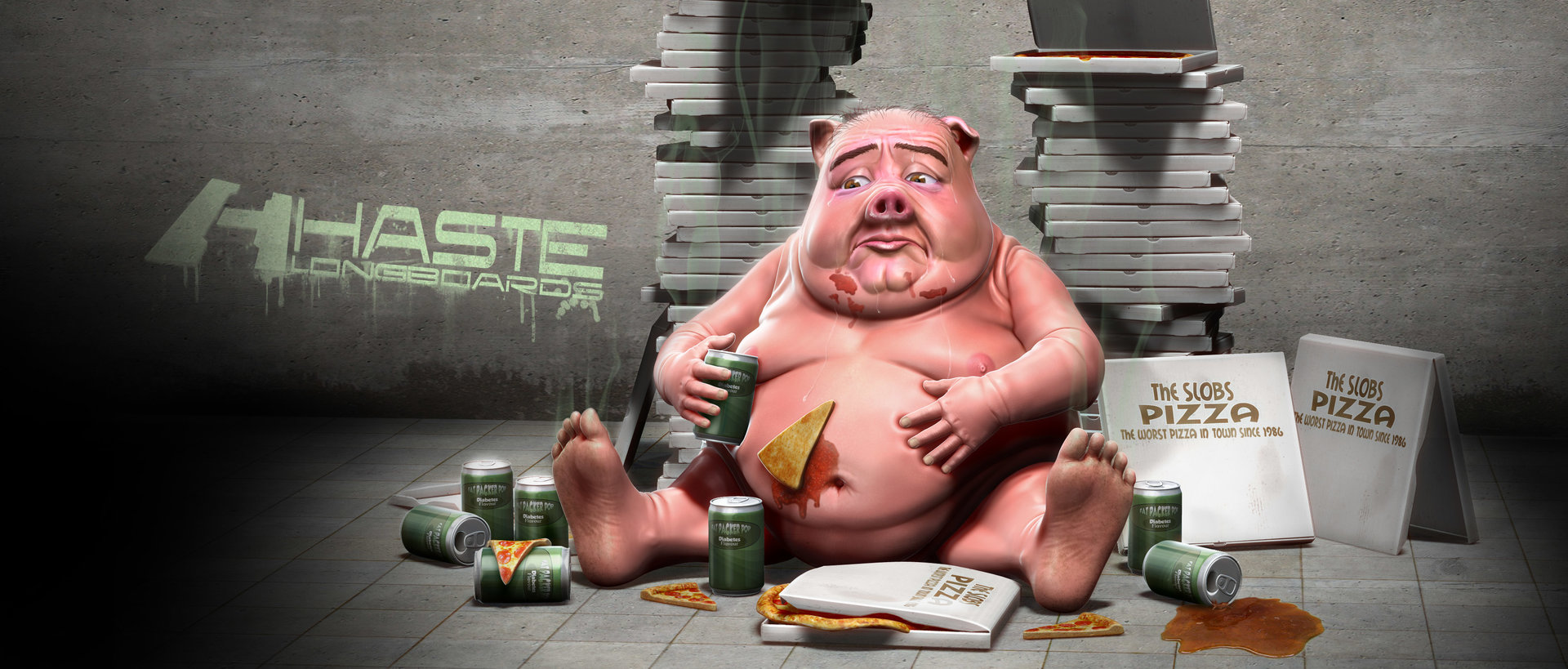 On top of that, obesity does lead to a host of legitimate medical issues that go beyond beauty standards. Unlike other physical traits, it is possible to lose weight and body fat. There is a biological process for it and there's no need for fad diets, either. There are plenty of success stories about people who put in the work and lost considerable weight.
Again, such efforts are very difficult for certain people due to genetic factors that they cannot control. I know people who work out regularly, but can only seem to lose so much weight. It's frustrating, but the fact they put in the effort still shows in other ways. They're healthier, they have more energy, and they feel better about themselves. That makes them more attractive than anyone protesting beach body ads.
To some extent, there needs to be some stigma against activities that are objectively unhealthy. It's how many societies have managed to reduce smoking rates. Like it or not, being too fat is unhealthy. No matter how many ads someone protests or how many plus-sized models get hired for underwear ads, that's not going to change.
Beauty standards are subject to all sorts of trends and quirks. They always have been and fat has been part of that for much of human history. No matter how much or how little fat is considered attractive, unhealthy traits that denote unhealthy characteristics will never reflect ideals of beauty.
In the same way being attractive takes effort, being healthy, fit, and desirable to others requires hard work and a measure of discipline. Someone's ability to achieve that often says more about who they are, as a person, than what they look like in a bikini.