Shame on you. Shame on me. Shame on us for not being exactly how others want us to be. We should all be appalled with ourselves. How dare we not conform to societies expectations?
That last paragraph was pure sarcasm, by the way. It's also an overly simplistic summation of shaming, that inglorious facet of society where we collectively decide to denigrate or denounce someone in a way that'll make them feel terrible about themselves. It's one of nature's crudest instruments for shaping a social species. Being so crude, it's absurdly easy to misuse.
There's all sorts of shaming. There's slut-shaming, fat-shaming, food-shaming, culture-shaming, gender-shaming, and probably some other form of shaming that's being invented as we speak. Even in the era of the Internet, it's hard to keep up with all these types of shaming. So for the purposes of keeping this post simple, I'm going to focus on one particular type of shaming: body shaming.
This type of shaming is relevant to me because, being an erotica/romance writer, I deal with a lot of bodies. In my stories, I have to describe bodies. I have to describe how they look and what they're doing in a way that's compelling, interesting, and sexy. If I can't do that, then I can't tell much of a story. Nobody's panties will get wet if the story just involves two amorphous blobs rubbing together.
According Urban Dictionary, body shaming is simply defined as:
Shaming someone for their body type.
Pretty obvious, isn't it? This is one of those concepts that really explains itself. It really shouldn't be that complex, but like so many things in this world, we love to fuck it up in a way that completely skews the concept.
Body shaming is a big deal these days for reasons that have nothing to do with health and beauty. It, like other forms of shaming, have become tied into the anti-bullying movement that has grown rapidly in recent years. We no longer live in a world ripped from a bad 80s teen movie. It's not cool to be a bully anymore. Bullies are now right up there with dead skunks and cow shit in terms of things we don't want in our society anymore.
The stereotypical bully is often the first to laugh at someone's body, be they fat, skinny, ugly, or deformed. They loudly proclaim that there must be something wrong with a person who allows themselves to get that fat or that ugly. They make someone feel guilty, depressed, or sad for being who they are and that's just not cool.
Okay, now this is the part where I piss off the politically correct, overly emotional, obscenely sensitive crowd because I'm going to look at this issue in an unusual, unpopular way. Brace yourselves, prepare to send the hate mail, and hide in your safe space because I'm probably going to offend some people here. I'm not going to apologize ahead of time either. I'm just going to say what I feel needs to be said about this issue.
My problem with the current approach to bullying and body-shaming is that my brain just can't work in such simplistic terms. The simple idea of, "All bullying is bad! All body-shaming is bad! Shame on all those who justify it!" just doesn't work for me. My brain has a problem with accepting overly simple things that sound too good to be true. Maybe I've had one too many bad experiences with infomercials and Nigerian princes, but I just can't look at this issue in the context of "always bad and always evil."
Human beings just aren't that simple. Humanity, in all its inglorious grandeur, is full of all sorts of complexities, both as individuals and as societies. These complexities are a big part of what makes us so interesting and entertaining. If aliens landed tomorrow, I'm sure they'd find something about humanity to laugh at.
With respect to body-shaming, I do think there is a context that sets it apart from traditional shaming. First and foremost, we have to understand that the very concept of shaming is important to our society. We can't do a way with it, nor should we.
Shame, as ugly as it may be, serves an important purpose for social creatures like humans. You see, for most of human history, we didn't have laws or message boards to punish or denigrate others for doing something socially unacceptable. We lived in small bands of tribes that roamed the land, looking for food and safe places to hump. Failure to do so means that both the individual and the tribe would suffer.
Fortunately (or unfortunately, for the politically correct crowd), humans come with some built-in biological wiring to keep people in line. If someone did something wrong, they would feel guilt about it and have an incentive not to do it again.
Shaming emerged as an extension of guilt, creating a system for an entire tribe to use to let someone know that they need to get their shit together. It was a way to motivate or incentivize them to do the right thing for themselves and others. It can be harsh, but it can work too. It can even be funny, as Family Guy regularly proves.
It's a fact of life as a social species. We need shame because it's built in. It's hard-wired. It can't be bribed, corrupted, or bought off. It's a force that can affect the poorest among us and the richest among us. It is effectively the glue that incentivizes us to function in society. When laws and internet message boards fail, shame can pick up the slack.
So where does this leave body-shaming? First, let me make clear that there are degrees of shaming that have no excuse. If someone's body is big, small, or misshapen in ways they cannot control, either by genetics or poverty, then that's a gross misuse of shame. It's true that human bodies have many variations and some are more prone to be fat, thin, or something in between. However, there is one little detail here that skews the context.
That detail is called obesity.
When I say obesity, I'm not just referring to fat people. I'm also referring to overly skinny people as well. They aren't shamed quite as often, but it's the same blunt instrument. It's the same unjustified use of shame. It's just being used in a way that isn't consistent with the biological purpose of shame.
Here's the issue that I know anti-shamers and obesity activists try to avoid. Obesity, like smoking, does have serious health risks. While it's not nearly as bad as smoking, it does carry with it some health issues that aren't exactly attractive. According to WebMD, these issues include:
It's true that not everyone who is obese will have these problems, but the chances are greater and not everybody is willing to play those odds. Eating too much, having too much body-fat, and not getting enough exercise can be damaging, both to individuals and the society that incurs the cost of these health issues.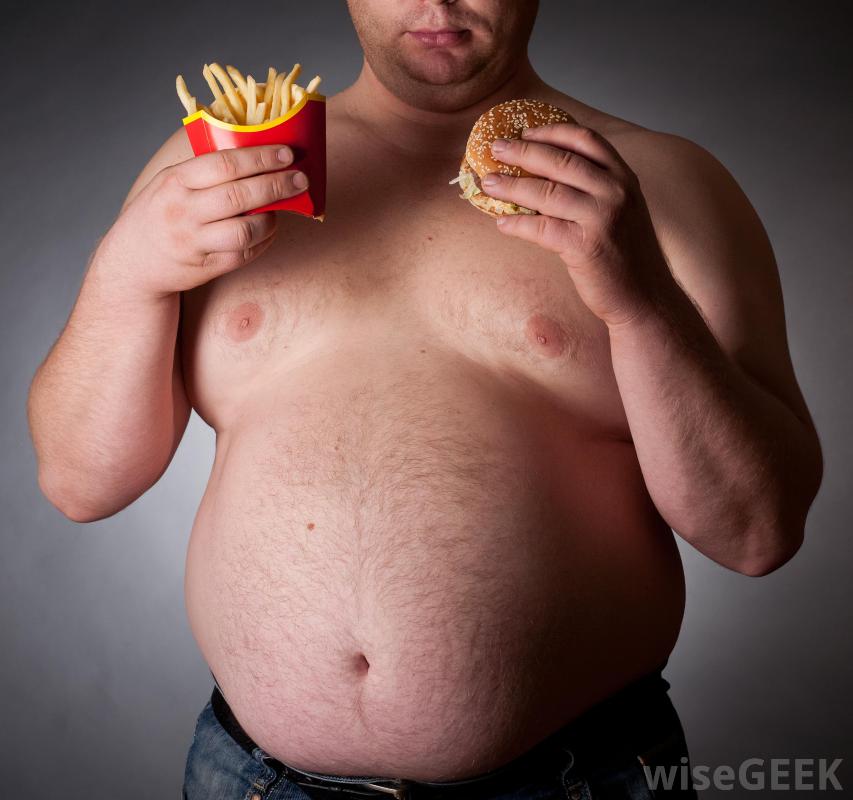 As a result, our crude biological wiring is going to step in whether we like it or not. When we see something unhealthy in society, we tend to do whatever we can to stop it, even if it means bullying and shaming. It's true we go overboard at times. We're human. We're blunt instruments, not surgical tools. However, there often is some level of logic behind our actions.
It's just not the kind of logic that will ever show up in an 80s teen movie. This is caveman logic, a term I use so often on this blog that I should probably trademark it. In the old hunter/gatherer days, the biological programming of which is still with us, the fat and unhealthy bodies incurred a burden on the tribe. If the person couldn't see that, then shaming them was a way of getting them to shape up and get their ass in gear.
We're not cavemen anymore, but we're still stuck with their wiring. We need to accept that and there are some politically correct types who can't seem to wrap their heads around it. They seem to think that human biology can be ignored or circumvented.
It's the same faulty belief that has effectively doomed the Catholic Church's crusade on premarital sex and masturbation. You can't stop people from masturbating. You can't stop them from shaming bodies either.
By the logic of our faulty human wiring, a tribe of healthy, fit men and women is a good thing. Being fit doesn't necessarily mean that all the men have to look like Brad Pitt and all the women have to look like Kate Upton. The human body has all sorts of glorious variations, colors, and traits. Being healthy enhances every one of them.
Some people aren't going to be motivated to pursue that level of health. Shaming is a way of getting their asses off the couch. Again, we do tend to go overboard with it, but it's one of those unpleasant facets of society that has a legitimate biological function. So those who want to live in a world where nobody is shamed for how they look may as well wish that carrots taste like chocolate. It's not going to happen.