It has been a week of roller coaster emotions for X-men fans. I feel like one of those fans who has ridden that ride one too many times and thrown up more than I care to admit. While our collective stomachs settle, it's worth talking about what happened.
This week started with excitement and elation. The first trailer for "X-men: Dark Phoenix," or just "Dark Phoenix" as it's officially called now, finally dropped. As someone who has been eagerly awaiting this movie and written more than a few pieces about it, this moment was the biggest thrill I got since I first saw the "Avengers: Infinity War" trailer.
Then, just a few days later, Deadline dropped some frustrating news. The release date for "Dark Phoenix" is being pushed back for the second time to June 7, 2019. Originally, it was supposed to come out in November 2018, but it was delayed for entirely understandable reasons.
This movie boasts a cast of big names who are busy with major projects. Sophie Turner, the fiery woman tasked with bringing Jean Grey and the Phoenix Saga to life, was busy shooting the last season of "Game of Thrones." Since you can only do so much with CGI and body doubles, the movie had to be pushed back to February 2019 to accommodate her schedule and that of the other stars.
I was okay with this. In fact, I thought it would be perfect. Now, "Dark Phoenix" was set to come out in mid-February, which has become a hot slot for movies in recent years. The massive success of "Deadpool" and "Black Panther" proved that this can be a viable slot for a major blockbuster.
On top of that, the Phoenix Saga is very much a love story. If "Dark Phoenix" could capture even a fraction of the heart that Chris Claremont's original story did in the comics, then this movie could've gone onto be a true Valentine's Day classic. Being both an X-men fan and a romance fan, I couldn't have been happier with this situation.
Now, it seems, that ideal scenario is no longer happening. I've got nothing against a June release date. Historically, that's when most major X-men films come out, going all the way back to the days of the first "X-men" movie. At the same time, though, this news has me worried, but not necessarily for the content of the movie.
As I've noted before, "Dark Phoenix" has a bit of a branding problem that it doesn't deserve. Unlike other Marvel movies, this movie is assumed to be awful for the simple reason that it isn't in the MCU, the gold standard for all superhero movies. A good chunk of the comments for the trailer are people whining that this movie doesn't have Kevin Feige's magic touch, among other things.
Never mind the fact that this movie is actively trying to undo the mistakes that were made in "X-men: The Last Stand." Never mind the fact that the trailer already revealed that it's doing the exact opposite of what its predecessor did, from embracing the cosmic elements of the Phoenix Force to giving Cyclops a major role. It's still getting crap because it's not in the MCU.
This latest delay is only going to give those people even more excuses to whine about it. It doesn't matter if that whining has no basis in truth. They can claim that this is another sign that this movie is awful and, no matter how great it ends up being, they'll cling to that notion until their dying breath.
I'm not going to try and convince those people that "Dark Phoenix" will be good or that this delay has a perfectly reasonable explanation. I don't have any connections in Hollywood and I'm not a mind-reader on the level of Charles Xavier. I'm still hoping we'll get some explanation in the coming days, but I doubt anyone will believe it.
Half the comments in the comments section will say, "Cancel the damn movie and give it to Feige!" They say this as though the people who work at Fox and Disney don't like money and can just throw away a movie that costs $200 million. This isn't Roger Corman's dirt cheap "Fantastic Four" movie. This is a movie with major star power that can definitely turn a profit.
It even has the potential to be very good. Director/Producer, Simon Kinberg, has made it very clear that he's trying to get back to the source material of the Phoenix Saga. Even so, people are still whining about it because his name isn't Kevin Feige.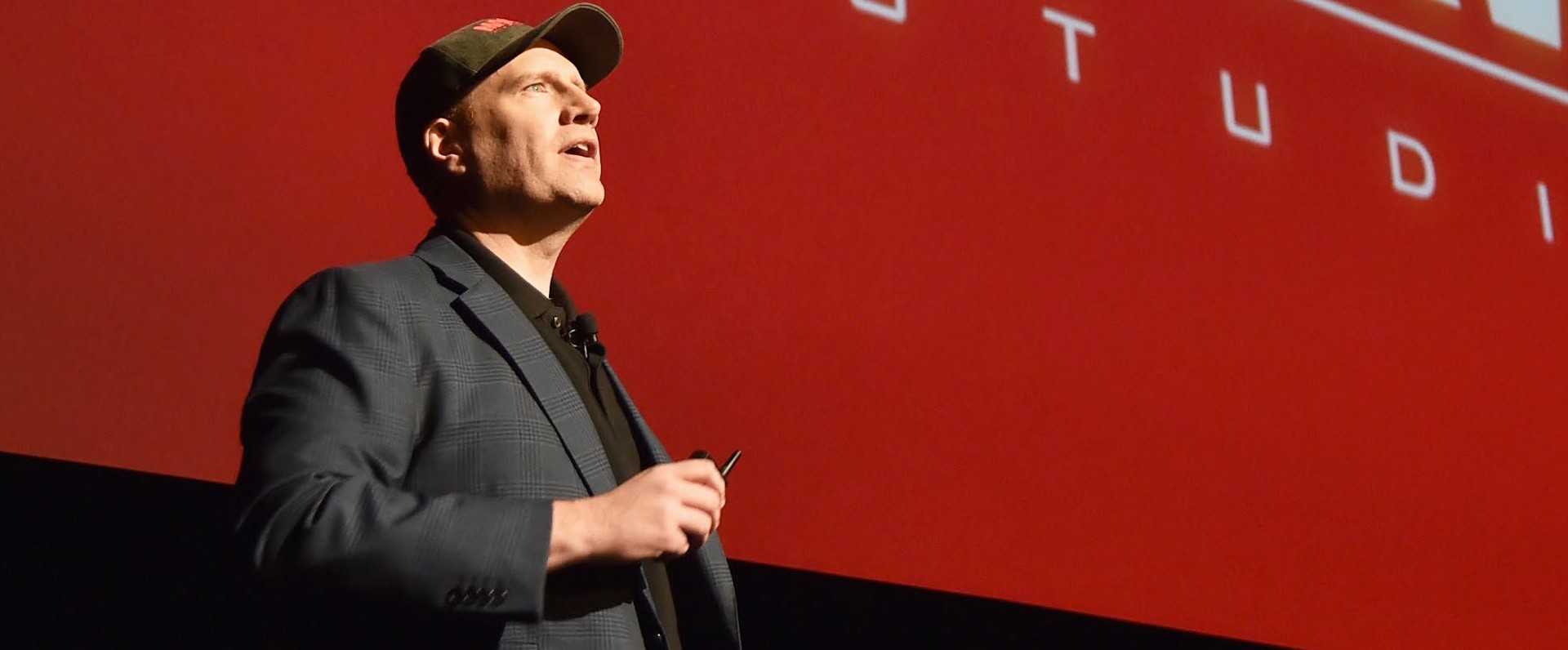 I'm still very excited for this movie, but I think this is the worst move Fox could've made. They're just feeding the perception that this movie will be awful and even if it's objectively good, those perceptions will sink this movie. Even if it makes a lot of money, it'll be branded as that movie that was so bad that it got delayed twice.
It leads me to wonder why Fox made this decision and why their soon-to-be overlords at Disney let it happen. At the moment, I can only come up with three scenarios. One is the best possible case. The other is the worst possible case. The third is probably the most likely. Again, I claim no inside knowledge. This is just me speculating on what could be at work, based on what little information we can get from Google.
---
Worst Case Scenario: Fox Has No Faith In This Movie, But Has Faith In "Alita: Battle Angel"
Lost in the whining about what the trailer did or didn't have, there's another detail to the delay of "Dark Phoenix" that's worth mentioning. Its previous release date, February 14, 2019, is now the release date of another Fox movie, "Alita: Battle Angel."
This $200 million spectacle has James Cameron's name attached to it so you know it carries weight. Its former release date also happened to be in the middle of December, which is packed with some heavy competition from multiple studios. As a movie that has also been delayed before, "Alita: Battle Angel" is a potential franchise that Fox wants to succeed.
Again, look no further than "Deadpool" and "Black Panther" to see how a franchise can blossom in February. The fact that Fox delayed "Dark Phoenix" implies that they think "Alita: Battle Angel" has more potential. Given how the X-men franchise has made $5.7 billion worldwide, that's a pretty big downgrade.
"Dark Phoenix" coming out in June means that Fox is just willing to dump the movie in the middle of crowded summer box office that will already be burnt out by "Avengers 4" and "Captain Marvel." On top of that, it has "Toy Story 4" and "The Secret Life of Pets 2" as competition. Since the X-men are heading to the MCU anyway, they're just throwing it away and hoping to scrap what little profit they can.
That's the worst case scenario. Once a studio gives up on a movie, it really shows. Josh Trank's "Fantastic Four" is proof of that and no movie, especially not "Dark Phoenix," deserves that.
---
Best Case Scenario: The Delay Is Intended To Set The Stage For The X-men's MCU Debut
This is probably the only reason I and even the most ardent detractors of the movie will accept. If it turns out that the reason for this delay is to set up a teaser for the X-men's arrival into the MCU, then I would totally be okay with that. In fact, that would probably bump up the box office for this movie in a big way.
While I doubt this is likely, it's worth pointing out that June 2019 is exactly 18 months after Disney and Fox announced they were merging in December 2017. At the time, it was said outright that the merger would take 18 months to complete. For all we know, the day "Dark Phoenix" premiers is the day the X-men are officially under Disney's domain.
That means they could use this extra time to tac on a few scenes to connect "Dark Phoenix" with the MCU. Given the universe-shattering events of "Avengers: Infinity War," it's not that crazy an idea. Trust me, if fans saw a hint of Thanos' finger snap at the end of the movie, their jaws would hit the floor and they would throw all the money in their wallets at Disney as thanks.
Now, this is unlikely for a very good reason. As far as we know, Fox and Disney still haven't completed their merge. That means that legally speaking, Disney still can't mention mutants in their movies. However, seeing as how Feige got his start at Fox, it's not inconceivable that he would try to pull something like this.
If Fox could do this and move "Alita: Battle Angel" out of a crowded holiday season, then that's just icing on the cake.
---
Most Likely Scenario: It's Just A Mundane Marketing Decision
This is the most boring, but likely scenario. At the end of the day, it all comes back to marketing. Delaying "Dark Phoenix" had nothing to do with agendas, Disney conspiracies, or production issues. It was all about marketing.
Unlike the previous two scenarios, this one has some actual merit. In the same Deadline article, there's this quote.
"Summer is not only a better date, but again, it gives the film a better shot to have a bigger opening in China. Why? The trailer clocked 44 million views in first 24 hours of release online this week out of China. Also, premium screens previously reserved for Gambit will be in play and provide an even bigger upside for the film."
It makes a bland bit of sense. The long-delayed "Gambit" movie was slated for a June 7, 2019 release and that movie hasn't even started production. On top of that, it's not as close to other major Disney/Marvel movies. February 14, 2019 is just a few weeks before "Captain Marvel" drops and "Dark Phoenix" could end up undercutting it, which is not what Disney wants.
In addition, if launching the movie in summer means a bigger opening in an overseas market, which has become a big deal in the movie business, it's just more practical in the long run. That still won't stop people determined to hate this movie from finding an excuse to hate it. Those people aren't the millions of Chinese movie-goers this movie is now aiming for.
I'm still hoping we'll get a more complete explanation from someone like Simon Kinberg or Sophie Turner very soon. In the end, though, I doubt it will matter. It certainly doesn't matter to me. I'm very excited about this movie. I'm determined to see it. If it's as good as I hope, then I'll gladly praise it. I just worry that too many people have already made up their mind and won't stop looking for excuses.