What is more emotionally satisfying than seeing someone you care about find happiness? Whether it's a friend, a sibling, or even a celebrity you admire, don't you feel a twinge of joy when you see them achieve something special? Unless you're a cynic or a sociopath, you've probably had those feelings at least once in your life.
With those warm and fuzzy feelings inside, why shouldn't that also extend to the iconic superheroes we know and love? When our favorite heroes finally get around to marrying the love of their life, it's natural to want to cheer them on the same way we would cheer for our best friend as he and his bride do karaoke at the reception.
However, those tasked with building the canon seem to have an aversion to married superheroes. Just this past summer, that aversion was on full display. Two major superhero weddings were set up, one involving Kitty Pryde and Colossus in X-men Gold #30 and the other involving Batman and Catwoman in Batman #50.
Sadly, both events ended without tearful vows and a drunken toast, although one salvaged a matrimonial quickie at the last second. I've already broken down how one wedding just prolonged an already drawn out romance while the other denigrated the entire concept of romance, as a whole. Rather than bemoan those romantic misfirings, I'd like to step back and look at the bigger picture of married superheroes.
This is actually a controversial issue among fans of superhero comics and those who create them. I've been browsing comic book message boards for years. I can attest to just how much fans care when their favorite characters get married. They continue caring long after the wedding reception.
On the other side of the controversy, though, there are the creators that work for Marvel, DC, and their corporate overlords. They have a slightly different view of married superheroes and one that's not nearly as sentimental. To say their views are complex is like saying a plumber has mixed opinions on food poisoning.
While many of those writing, editing, and producing superhero media are fans themselves, they often have to leave their fandom at the door. Companies like Marvel and DC Comics don't pay them to write fan fiction. They pay them to tell stories that will sell, increase the value of their brand, and improve market share.
A writer or editor's ability to do this is prone to many challenges. Fans, especially comic book fans, are notoriously fickle with their passions. If they see something they don't like happening to a character they love, they're pretty vocal about it. Just ask fans of Captain America, the Fantastic Four, or Cyclops of the X-men.
In that respect, I have some sympathy for the people responsible for handling beloved characters. They're basically playing with someone else's toys and getting paid for it. However, if they break those toys or damage them in any way, there can be hell to pay. Just look at the current situation with Star Wars.
That sympathy, though, only goes so far and I can't extended to how some at Marvel and DC have approached marriage. DC Comics editor, Dan Dido, once went on record as saying that superheroes should not get married. Long-time Marvel editor and COO, Joe Quesda, even had to justify breaking up Spider-Man's marriage to Mary Jane Watson by claiming that it "stabilized" Spider-Man too much.
Now in general, I try to be understanding and respectful when people hold positions that I disagree with. I've even tried to do that with hot-button issues like abortion, feminism, and organized religion. In this case though, I just have to call bullshit.
Claiming marriage does too much to stabilize a superhero is like saying ketchup makes food too red. It gives the impression that stability is somehow a liability with superheroes, as though they can only be interesting when their world is falling apart and they're one stubbed toe away from a nervous breakdown.
It's true that we superhero fans love seeing our favorite heroes fight back invading aliens, punch Nazis, and even take on renegade alien gods. However, it's also true that we don't expect or want that to be the only story that superheroes tell. We're also interested in the lives they live outside their flashy costumes. It doesn't just humanize them. It gives us more reasons to root for them.
Both Mr. Quesada and Mr. Dido try to make the case that part of being a hero involves sacrificing parts of their personal life in order to serve the greater good. There's little doubt that being a hero comes at a price, as many of Batman's former lovers can attest, but that doesn't have to involve outright isolation.
It also doesn't mean being a superhero makes a functioning marriage impossible, either. Yes, it's a lot harder to be a loving spouse and a superhero, but I wouldn't say it's as daunting as battling planet-eating space gods or surviving a team-up with Deadpool. In fact, it can enhance their heroics in ways that go beyond romance.
I'm not the only one to make that point either. In wake of the recent wedding debacles by Marvel and DC, Comic Books Resources asked why publishers are so afraid of married superheroes. They cited the same excuses I did about heroes needing to sacrifice, but they also pointed out how these kinds of real-life, mundane events help people connect with these characters.
What the article didn't get into is why this matters. Superman is a hero with god-like power who can move planets and create diamonds with his bare hands. He's also married to Lois Lane and still has to put in the effort to make that marrage work, even when it becomes prone to complications.
Reed Richards of the Fantastic Four is among the smartest beings in the entire Marvel Universe. He creates thought projectors, flying cars, and personal robots without breaking a sweat. He too has to work hard to keep his marriage and family functioning, especially when a handsome Atlantean king keeps trying to sleep with his wife.
Then, there's Spider-Man. I know I've brought him up a number of times and not always in a positive light, but what happened to him and his marriage is still one of the most controversial things that have ever happened in comics. In many ways, he embodies the ultimate flaw in the excuses to undercut married superheroes.
In the infamous story, One More Day, Spider-Man's marriage to Mary Jane Watson wasn't just undone. He actually made a deal with Mephisto, Marvel's stand-in for the devil, to sacrifice his marriage in exchange for saving his Aunt May's life. Considering his Aunt had told him just a few issues ago that she didn't want to be saved, Spider-Man still went through with it.
To say fans were upset by that decision would be like saying the Hulk has a slight anger management problem. This act didn't just undercut an iconic superhero romance. It essentially reverted Spider-Man back to the state of an immature loser who had barely grown up since high school.
Again, Marvel made plenty of excuses. Long-time Spider-Man writer, Dan Slott, claimed that Spider-Man has to remain within a particular status quo. He has to keep being this lovable loser who is always struggling to hold down a job, keep a girlfriend, and still be a hero. In order to keep that unique appeal he has, and all the merchendising money it makes, he can't be married.
I understand that logic, but I still call bullshit. You know what happens to characters who never change, grow up, or evolve over time? It's the same thing that happens to real people. They become boring and unlikable. In Spider-Man's case, he becomes something worse. He becomes the guy who sold his marriage to the devil to save someone who didn't even want to be saved. That's not heroic. That's just plain selfish.
That's the price a superhero pays for remaining in a prepetually regressed state. I contend that price is far higher than any associated with the inherent difficulty of writing married characters. With Spider-Man, One More Day established that no matter what he did in his personal or heroic life, he would never change. He'd always end up sleeping on his Aunt May's couch.
It doesn't matter if he pursues a new romance. It doesn't matter if he becomes a billionaire and runs his own company. A reader can just assume he'll screw it all up somehow and end up right back where he started. It's just hard to root for any character that keeps regressing like that.
It's like rooting for a sports team that never wins. Even terrible teams can turn it around at some point. Yes, that includes the Cleveland Browns. If that team never wins, though, why even root in the first place?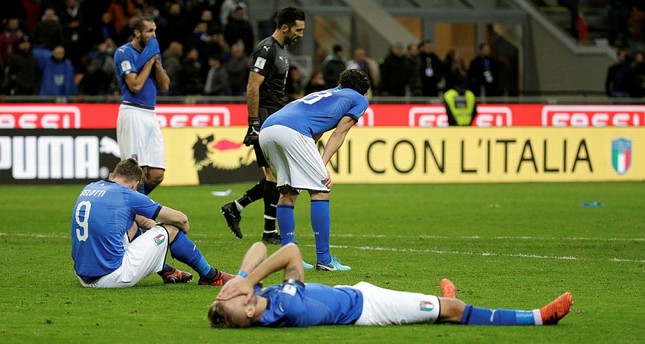 This is why marriage is so vital to the growth and evolution of superheroes. When a hero gets married, it's not just an excuse to have a big event full of superhero-themed cakes. It's a culmination of a much larger story about love, growth, and strength. It takes a lot to make a marriage work and not all of it can be done with superpowers.
Therein lies the ultimate appeal, though. When a superhero gets married, they go from simply pursuing a relationship to actually making it work. They have to learn how to build a life with another person and become part of a larger family, something that cannot and should not be exclusive to the Fantastic Four.
It fundementally changes how superheroes approach their lives, in and out of costume. It adds new layers of complexity and intrigue. Yes, it's considerably harder than telling stories about Superman rescuing Lois Lane from Lex Luthor's evil clutches. That's exactly what makes it more compelling.
I don't doubt that Marvel and DC will continue making excuses about married superheroes. Whether or not their approach to the issue evolves remains to be seen. However, since they're in the business of keeping their characters relevant, they will have an incentive to adapt these characters for changing times and maturing audiences.
Being the romantic I am, I believe love will eventually win out in the end because love is part of why we root for superheroes in the first place. Love isn't just about being unselfish. It's also about achieving something special after so much sacrifice. Fans of superheroes want to see them achieve the things they struggle for. It affirms that all those heroics have meaning and purpose.
Marriage doesn't have to be the ultimate achievement for a superhero. It can be part of it, though. It doesn't have to be an end. It can be a beginning, as well. Until Marvel and DC lets its heroes get to that point, though, those stories won't get told and hearts will keep getting broken for all the wrong reasons.