As a general principle, I limit my discussions on abortion to a maximum of three per year with zero still being the preferred amount. Last year, I wrote a couple articles about it, but that was it. I tried to make clear on both occasions that while I don't deny the seriousness of this issue, I generally have little to contribute.
It's not just because I'm a man and will never need an abortion. Pretty much all the arguments surrounding abortion are intractable. Like debating creationism, there's no way to convince someone who is set in their opinions to change them. You'd have a better chance convincing someone the sky is green, Mars is made of cheese, and "The Emoji Movie" wasn't terrible.
All that said, abortion is still a serious issue that is evolving before our eyes both culturally and legally. This is one of those issues that affects everybody, either directly or indirectly. Regardless of whether you're a baby, an old man, or an aspiring erotica/romance writer, abortion's reach is vast because it involves life, sex, family, and the propagation of our species. The stakes can't get much higher than that.
Even with those stakes, the only reason I'm talking about it now is because I live less than two hours away from Washington DC. When there's a major protest, I generally know about it before it starts trending on social media. The latest gathering was the annual March For Life protest, a demonstration dedicated to decrying the ills of abortion and supporting "pro-life" legislation.
Now, I put "pro-life" in quotes for a reason that I hope will make sense in a bit. I've already criticized that term because there are those who use it to hide the fact that they care more about maintaining consequences for those who have more sex than churches, mosques, and synagogues prefer. I don't intend to belabor that argument, but it is somewhat related to the point I want to make.
Having seen plenty of these protests, I notice a common theme that is at the forefront of the "pro-life" movement, but is rarely scrutinized. That's the whole concept of the "sanctity of life." I put that in quotes too for the same reasons I hope are obvious by the end of this article. Unlike the anti-sex crowd, this concept is central to the overall movement.
Beyond the intractable belief that life begins at conception and abortion is the taking of a life, the idea that there's an inherent value to all life, regardless of what stage it's at or how it affects the life of the mother bearing it. Without there being substantial value, then the whole arguments about when life even begins becomes meaningless.
I'm not going to make the argument that life has no value or that life, in general, should be devalued. I'm of the belief that we only get one life to live and that makes it valuable to some extent. However, I do want to take a minute to try and quantify that value, if only to provide some context to the "pro-life" movement.
I'm not first one to try this. The late, great George Carlin dug into this issue with more candor and brilliance than I or anyone else ever could in 1996. He dared to ask this question in a way that still came off as funny, yet insightful.
"Only living people care about it, so the whole thing grows out of a completely biased point of view. It's a self-serving, man-made bullshit story. It's one of these things we tell ourselves so we'll feel noble. Life is sacred, makes you feel noble.

Well let me ask you this, if everything that ever lived is dead, and everything alive is going to die, where does the sacred part come in? I'm having trouble with that. Because even with the stuff we preach about the sanctity of life, we don't practice it."
It may sound cynical, but it's relevant if the "pro-life" movement is to have any logical and moral validity to it. If it's going to ascribe a high value to life, then that value can't be too vague. There has to be some part of it that translates into real, tangible value. Without that, "pro-life" arguments are just empty rhetoric wrapped in inflamed emotions.
So in order to give that value to life, I want to pose a couple questions to the "pro-life" crowd. I don't expect anyone to answer, but I think it's important to put this question out there to put context into the anti-abortion arguments that seem so intractable.
"If you truly believe abortion is murder and want to save the lives of unborn children, are you willing to pay women to carry their unwanted children to term?"
That's a simple yes/no question that shouldn't be too hard to answer. I have a feeling many answers will be quick and brash, as most are in highly emotional debates. I expect the phrase "personal responsibility" to get thrown around a lot. That seems to be a catch-all word that conveniently provides an excuse to not help someone in a bad situation.
I'll set aside the issues with that concept for now and ask the second question. This is where it gets more specific.
"How much are you willing to pay someone to not get an abortion and carry a child to term?"
I expect more variation with this question. I also expect more vitriol because I'm basically asking someone to put a price on a human life. I understand that very thought makes a lot of people uncomfortable. Nobody likes to think of themselves, a loved one, or a child as having some sort of number attached to it.
Then again, we don't seem to mind that when we get our social security numbers, our addresses, or our paychecks. Like it or not, we're all ascribed some amount of numeric value at some point in our lives. That doesn't mean some lives are inherently more valuable than others, but it highlights the fact that we can and do link life to numbers.
Now, in order to help out those who may struggle with this question, allow me to do some simple math that should help make this question more palatable.
According to the Centers for Disease Control, there were 652,639 legal induced abortions in the year 2014. In addition, the average total cost for pre-natal care according to the Kaiser Family Foundation is approximately $2,000. Since that's only for healthy babies, let's make it $2,500 to account for complications.
Now, multiply 652,693 by $2,500 and we get $1,631,732,500. For the sake of redundancy and accounting for other possible complications, let's round that up to a total of $1.7 billion. So for $1.7 billion, you could conceivably cover the cost of pre-natal care to every woman seeking an abortion. For that price, there could've been zero abortions in 2014.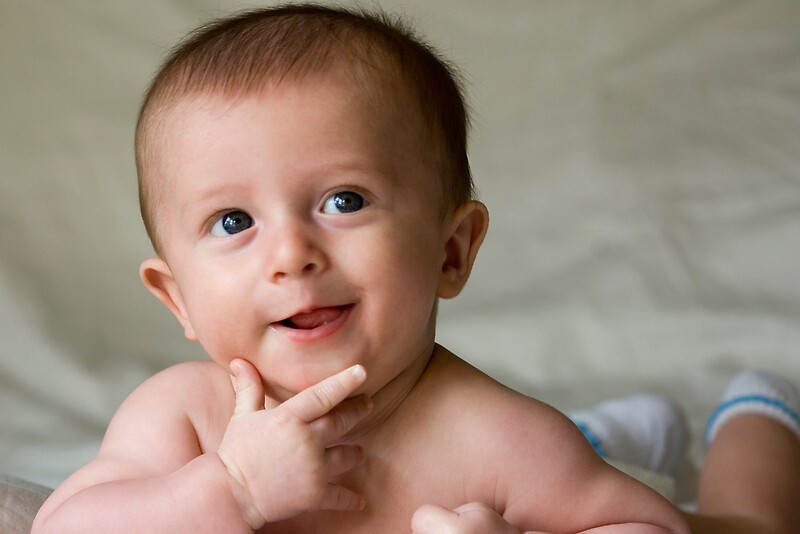 With that number in mind, would you be willing to pay that price? I know $1.7 billion seems like a lot, but in terms of the US economy, it's pennies. The size of the US economy is measured in trillions these days. Even with respect to government spending, the defense budget alone in 2014 was $614 billion. A sum of $1.7 billion barely would've registered.
Even if you're against the idea of the government spending money, on principle, that kind of money is out there in the private sector. According to OpenSecrets.org, the pharmaceutical companies alone spent over $3.7 billion in lobbying over a 10-year span.
Even religious organizations have money to spend on this issue. Back in 2015, CNN reported that the vehemently anti-abortion Vatican had over $8 billion in assets. That's just one denomination, too. According to the Giving USA Foundation, churches received over $114 billion in tax-free charitable donations in 2014. Given that sum, is $1.7 billion really that much?
It gets even better than that, though. Abortion, as a whole, is on the decline. That means it would be even cheaper to pay the price to stop all abortions in 2018. Abortion still happens, though, and if you genuinely think abortion is murder, then there's just one more question.
"If you're NOT willing to pay any price to stop all abortion, then how can you say life is sacred and has intrinsic value?"
I understand that sounds like a loaded question after overly simplifying the issue. I concede that if stopping all abortions were as easy as writing a check for $1.7 billion, somebody would've done it by now. It's not that easy an issue. Abortion wouldn't be such a hot-button issue if it were.
What I'm trying to get at here is that a general unwillingness to put any tangible value on life essentially undermines the arguments of the "pro-life" movement. We're willing to pay hundreds of dollars for a smart phone and more than five bucks for a latte. What does it say about someone's stance on abortion if they say life is sacred, but won't put up any actual money for the lives they're trying to preserve?
The March For Life demonstration, as well as most anti-abortion demonstrations, didn't stress measures like encouraging women to carry a child to term, lowering the cost of pre-natal care, or improving contraception access so that abortions aren't necessary. Most of it centered on favoring legislation that would make abortion more difficult to obtain.
Never mind the fact that such legislation often has some fairly detrimental effects on women's health, as John Oliver highlighted a couple years ago. That effort doesn't vindicate the arguments of the "pro-life" movement, nor does it even accomplish their stated goals. It's basically a way to claim they're winning the debate and, as I've pointed out before, winning a debate isn't the same as being right.
I feel like I've already talked enough about abortion for one day/month/year. If I want to make one point with this article on abortion and the March For Life protest, as a whole, it's being "pro-life" and promoting the inherent value of life is a great emotional argument. However, if there's no substance behind that argument, then it's not a movement that can logically sustain itself in the long run.
Now, do you understand why I put "pro-life" in quotes?