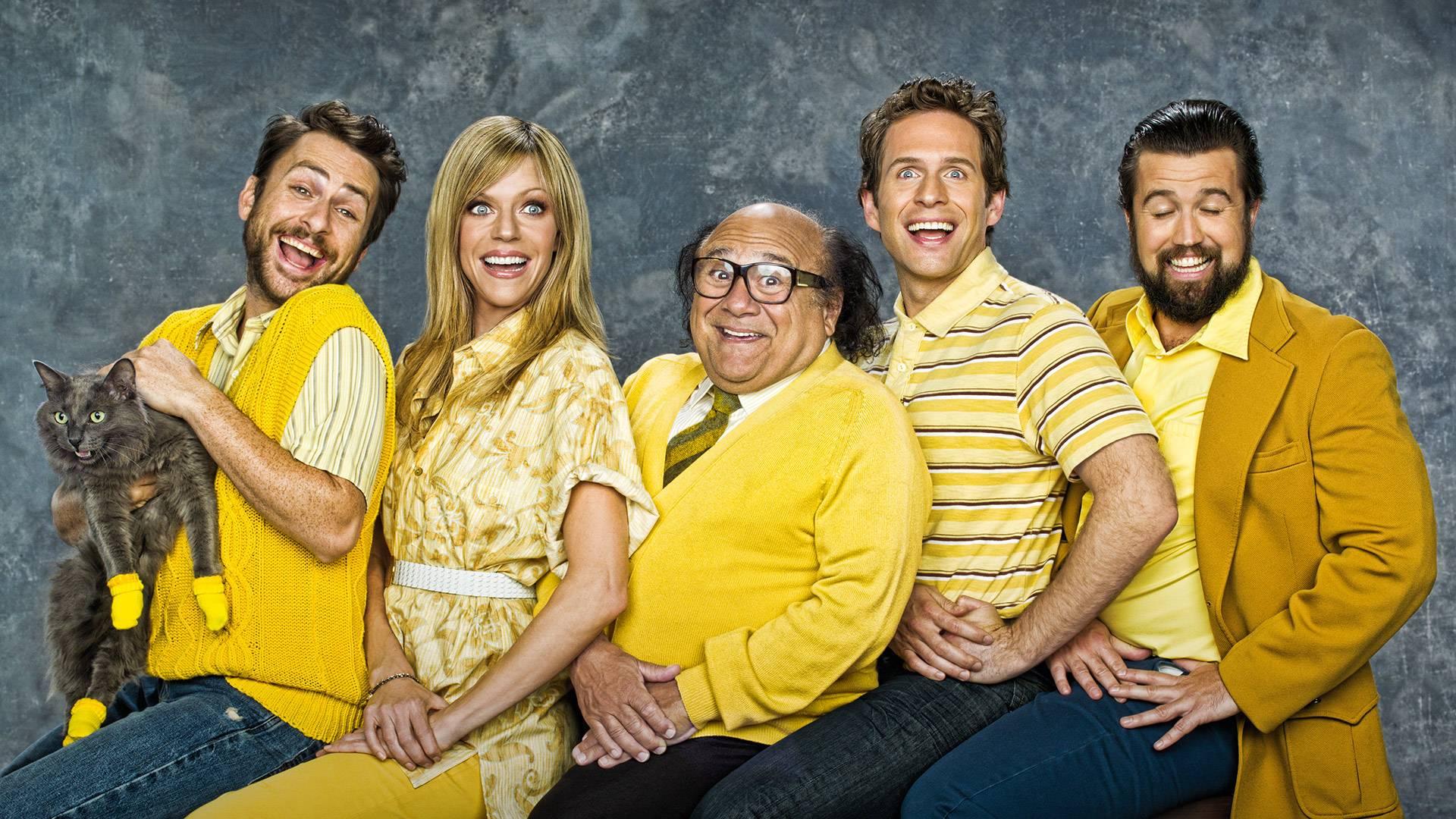 How do you make good choices?
How do you know when something is right, just, and ethical?
How do you go about determining the morality and ethics of any given situation?
These are the kinds of questions that lawmakers, philosophers, scientists, religious leaders, and YouTube commenters debate constantly. It's one of those deep, fundamental issues that everyone contemplates regularly, but few can claim to understand. The world is so chaotic and complicated. It's incredibly difficult to surmise a simple, concise, consistent standard for making good choices.
However, there are ways of simplifying that daunting process. It may still be impossible to completely resolve such issues for every person in every situation, but we can make it easier. As it just so happens, one of the greatest TV shows of all time, "It's Always Sunny in Philadelphia," provides us with an important tool that also happens to be hilarious.
Using that tool is simple. It goes like this.
If a certain choice, response, or recourse seems like someone that the Gang would do in "It's Always Sunny in Philadelphia," then chances are it's not the one you should follow.
To anyone who has watched this show in any capacity, that makes total sense. For those who haven't had a chance to watch this hilariously obscene middle finger to every sitcom ever made, here's just a sample of what I'm talking about.
Even if you're not familiar with the show, this should at least get you familiar with the implications. I've written about "It's Always Sunny in Philadelphia" in the context of its masterful handling of dark comedy. I concede that this is one of those shows that isn't for everyone. It's hard to explain to most people the appeal of a show that finds humor in baby funerals, crack binges, and unauthorized Lethal Weapon sequels.
At the same time, it's because this show dives head-first into dark comedy that it paints a clear picture on what goes into making bad decisions. There's no getting around it. The characters in this show, also known as the Gang, are not morally upstanding people. In fact, they don't even try to be moral. Nearly every episode involves them pursuing some elaborate plot based entirely on selfishness, greed, ego, or misguided pettiness.
They're not stupid on the level of Homer Simpson or Peter Griffin, but they aren't very smart either. Everything they do, from hoarding gasoline in an oil crisis to stalking a waitress, is incredibly simplistic. It can always be reduced to a basic level of selfish narcissism that never goes beyond basic.
It's because the Gang's choices are so basic and self-serving that the show is so funny in the first place. "It's Always Sunny in Philadelphia" essentially takes the unique setup of a sitcom to amplify all the terrible traits and tropes that frequently go along with other shows that try too hard to be deeper.
At its core, "It's Always Sunny in Philadelphia" doubles down on the simplicity of having characters who don't even try to be moral. Through 14 seasons, the Gang actively avoids any effort to change or grow in a meaningful way. Charlie, Dee, Dennis, Mac, and Frank are the same selfish narcissists they are in Season 14 as they are in Season 4.
Even as the show has gotten bolder and more absurd with the Gang's antics, their motivations are the same. They don't need to be overly complex to be funny. That's what makes these characters and the entire premise of "It's Always Sunny in Philadelphia" such a great filter.
The next time you're in a situation where you need to make a decision, try and apply this filter. What would Sweet Dee do? What would Frank Reynolds do? What would Dennis, Mac, and Charlie do? If you can determine that, then you can also determine exactly what not to do.
Even if it's not specific, the moral filter of "It's Always Sunny in Philadelphia" can act as a reminder. If you're going to be exceedingly selfish and narcissistic in making decisions, then you're tempting fate the same way the Gang does with every absurd antic. Doing so will rarely pan out well for you and those around you.
If you need further proof, just look at Rickety Cricket.