The world is fraught with so many problems. There's climate change, poverty, economic turmoil, disease, and reality TV shows. At times, it seems so overwhelming. Even though I've argued the world is getting better by most measures, I don't deny there are still a lot of problems in the world that need solving.
So who's going to solve them? Who will save us from all these destructive forces and guide the human race forward? Movies, TV shows, comic books, religion, and Oprah have convinced us that it's the selfless, loving heroes who live to dry the tears of sick orphans and shit rainbows who will save us. Hell, a part of us needs it to be true.
However, in the same way media that pretends us that sex involves a lot more rose petals and spanking than it really does, reality presents a colder, harsher truth. Like the making of a sausage or the outcome O.J. Simpson trial, the truth tends to shatter your preferred fantasy with a hammer and shotgun.
The hard truth, in this case, is that superheroes, saints, and legendary kings who pull swords out of stones won't save us. Robert Downy Jr. is not going to put on a giant suit of armor and defeat terrorists. Christian Bale is not going to put on a costume and beat up all the criminals. In reality, it's the evil billionaires and self-serving politicians that will save the world.
I'll give everyone a moment for their eye to stop twitching. Take all the time you need. I have a feeling I'm going to get plenty of hate for this post. It wouldn't be the first time either. I know this is not a popular sentiment, especially from someone who loves comic books and superhero movies as much as I do. It is, however, the cold hard truth.
Before you try to punch me through your computer screen, please hear me out. I'm not bringing this up to upset people. I'm talking about it because sometimes, a dose of harsh truth is necessary. In a world where too many people look for easy solutions to impossible problems, it helps to maintain some level of perspective.
In this case, it's less about perspective and more about understanding how the world works and how people, in general, govern their affairs. Most people who aren't billionaires or in high positions of power probably have some vague, albeit cynical understanding of how they operate. Whether you've seen every Michael Moore documentary or watched one too many Chuck Norris movies, the vision is similar.
You imagine a dark room in a highly secure, underground bunker. In that bunker, there's a group of men in fancy suits. Sometimes they're old white men. Sometimes they're evil foreign dictators. Sometimes they're scheming celebrities who fantasize about all the ways they'll corrupt the world's youth.
It's a mental picture that plays out in every James Bond movie and every hippie fever dream. We all think that the politicians and billionaires of the world live only to destroy the environment, spit on poor people, and pleasure themselves while sick children suffer. It's a simple, understandable sentiment that makes us feel like the underdogs in our own movie.
However, this isn't a movie, nobody is an underdog, and that mental picture is complete bullshit. The reality is that evil billionaires and corrupt politicians are still human, like you and me. They still want similar things. Sure, they may want crazier things like a pool of orphan tears to swim in every now and then. At the end of the day, though, they still eat, sleep, and get horny like everyone else.
As such, they have a vested interest in making sure the world stays in one piece and people don't die needlessly. They need a world that's stable, prosperous, and not full of rotting corpses. They need it because their power, wealth, and everything in between depends on it.
It's the harshest, but most refreshing truth, in a sense. Since we don't live in a James Bond movie, the companies, governments, and religious groups have a lot of incentive to keep the world in one piece. Sure, they'll still take stupid risks that end up causing a lot of destruction, but in the grand scheme of things, they want the world to keep turning. They can't get money, power, and adherents if it doesn't.
That's why all the evil organizations and sinister dictators we see in fiction wouldn't last a day in the real world. It doesn't matter if they're as smart as Lex Luthor or as devious as the Red Skull. If they enter this world, they have to go through Disney lawyers, criminal cartels, entrenched lobbying groups, corrupt bureaucrats, and governments with bloated military budgets. They really don't stand a chance.
I can sense that some are still skeptical, though. I imagine the left-leaning crowd will scoff at the notion that big corporations will somehow save the planet. The crowd on the far right will scoff even harder at the idea that governments, dictators, and all things un-American will do any good whatsoever.
Well, while you're scoffing, all those things you don't think can happen are happening. Countries like China and Saudi Arabia, who have an abysmal human rights record, are investing heavily in green energy, biotechnology, and robotics. They are making a concerted effort to be the greenest, cleanest, most efficient society on the planet.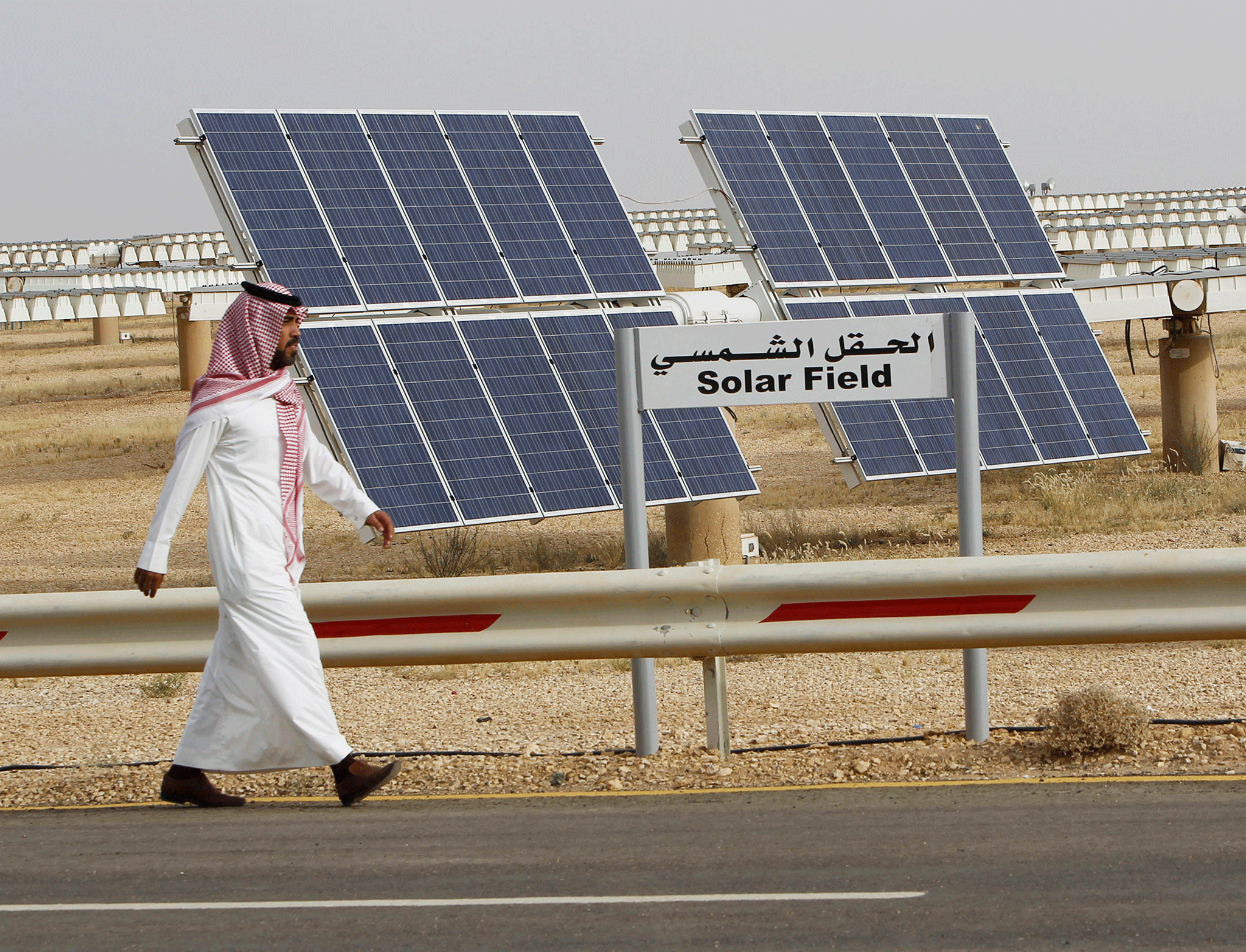 Now, they're not doing it out of the goodness of their hearts. Don't think for a nanosecond they are. Their goals are more pragmatic. They understand that relying on fossil fuels, polluting the air, and trashing the environment is not good for the stability of their country. Even if they're evil to the core, they like they're power and they want to hold onto it.
Like the Empire in "Star Wars" or Big Brother in "1984," the biggest concern of any government, especially the repressive ones, is preserving power. They can't do that if their society is dirty, inefficient, and disease-ridden. They also can't do that if their people are sick, weak, or improvised. They need doctors, scientists, lawyers, and henchmen who don't fall after a single judo chop.
That means these sinister rulers need to create a functioning economy that allows at least some of its citizens to prosper. If they don't, they risk losing everything. They know as well as any high school history student that the Soviet Union, the Ottoman Empire, and the entire state of Venezuela collapsed for being a bit too evil and corrupt.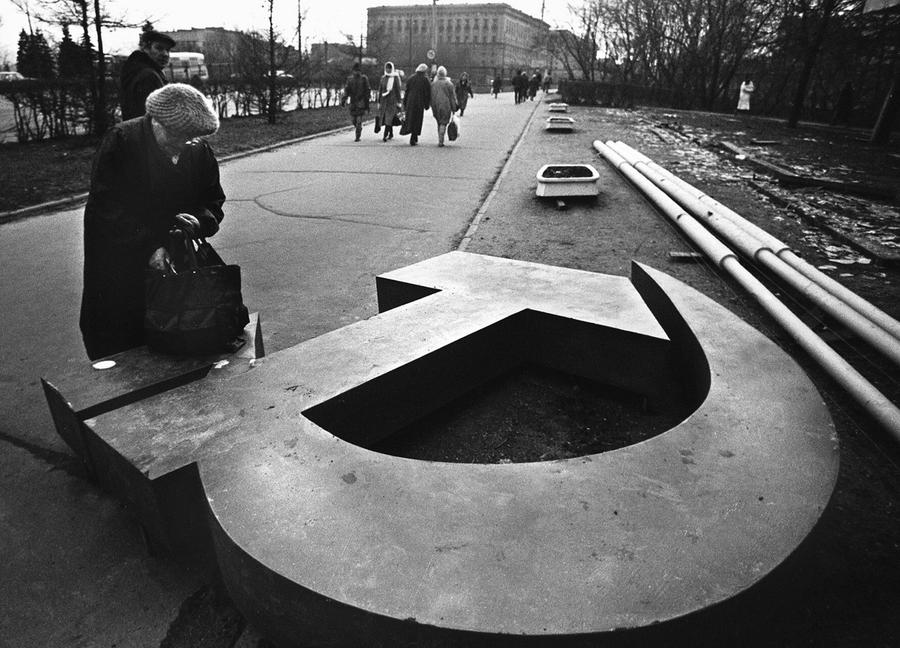 The same goes for evil billionaires running businesses that make the Lisa Simpsons of the world cry. Whether they're cigarette companies, oil companies, or companies that sell lead-laced candy, they need a society that's peaceful and prosperous. They need people to be alive and healthy enough to actually buy their shit.
That's why companies that people love to hate will donate billions to charity, invest in new technology, and fund the kinds of social change that combats our tribal urge to slaughter one another for petty reasons. Money may very well be the root of all evil, but it doesn't discriminate. Money from a minority is as good as money from Bill Gates.
Again, these big companies don't do what they do out of the goodness of their greedy hearts. They do it to make more money. Sure, big pharmaceutical companies may charge obscene prices for life-saving drugs, but they'll also work to create new drugs that save even more lives.
On top of that, some evil companies go so far as to compete with one another. If one company does something particularly evil, like make a drug that only treats the symptoms of a disease rather than cure it, another might try to give that company a big middle finger by creating a cure instead. Evil selfish people are petty like that. The fact their actions save millions of lives in the process is just an afterthought.
That's the greatest irony. In order for all this peace and progress to be made, we need evil billionaires and corrupt governments to embrace some of that evil in order to make the progress we seek. We need them to be selfish, paranoid, and cunning.
That's why it won't be some selfless scientist, gentle nun, or peace-loving hippie who will fix the problems of this world. It will be some ruthless company or corrupt government looking to strike it rich, gain power, or selfishly fuel their ego. It's callous, but the end result still benefits everybody.
For all we know, these devious people just want to do what they do to get laid. If that means running a country that funds education and green energy programs or creating a business that makes billions treating disease, then we should cheer them on. Sure, they're still not heroes, but they're going to save our asses and expect us to kiss theirs. If it means a better, safer world, then I'm ready to pucker up.