I understand that not everything I say on this blog is going to be popular, sexy, or funny. I don't doubt that there are opinions I've shared and jokes I've told that haven't gone over well. There may be even a few people out there who have read them and felt the urge to punch me in the face through their computer screen.
I understand that. It's just part of the internet. You're going to say things people hate and meet people who hate your guts. I'm sure there are people who still haven't forgiven me for my post on the mind of misogynistic men. I won't apologize for saying what I say, but please understand that I don't say it with the intention of hurting or upsetting people.
I say all this as a preface, of sorts, because I know some of the things I'll say in this post are going to upset some people. If not on this post, I'm sure there will be other posts that draw anger, disgust, and disagreement. Some of these issues are not as innocent as sex robots, Wonder Woman's BDSM origins, or the sexiness of chest hair. They're real, serious issues.
The issue, in this case, has to do with something that's fairly timely in the sense that it often comes up this time of year. Just this past week was the 23rd anniversary of the infamous O.J. Simpson Bronco chase. It happened on June 17th, 1994. It was one of those days where everyone remembers where they were. It's also one of those days where everyone formed an ardent opinion that still divides people to this day.
At the time, I was fairly young and didn't really understand the gravity of what was going on. I kept hearing the name O.J. Simpson in the news. I kept seeing people watch the trial on TV, talk about it, and obsess over it. Being so young, I thought it was annoying. All that talk about O.J. Simpson cut into time I'd rather be using to read comics, watch cartoons, and play video games.
I guess you can say I'm part of a generation that only ever knew O.J. Simpson as the alleged murderer who got away with it. Pretty much anyone born before 1982 only knows this side of O.J. Simpson. When they hear his name, they usually think of the Bronco chase, the trial, and the bloody glove. They don't think of the larger context.
There are members of my own family, as well as major news figures like Keith Olbermann, who've tried to explain to me just how big a deal this was. It's hard for them to convey to people of my generation just how beloved O.J. Simpson once was. Between his Hall of Fame football career, his acting career, and his iconic Hertz commercials, it's impossible to overstate just how popular this man was.
There was actually a time when the name O.J. Simpson had many positive connotations. He was a celebrity sports icon whose popularity transcended race, class, and everything in between. For someone like him to be accused of a ghastly double-murder was akin to Captain America becoming a Nazi. Actually, that's a bad example.
It's because of that other side of O.J. Simpson, namely the one that people of my generation never saw, that his trial became the "Trial of the Century." That trial, and the controversial verdict that followed, still divides America to this day, often among racial lines.
If you want to have an uncomfortable conversation about race, justice, injustice, and the legal system, pretty much every distressing element you can think of is highlighted by the O.J. Simpson case. It involves spousal abuse, police corruption, racism, media spectacles, and the Kardashian family. Even today, this kind of spectacle would check all the right boxes to become a total media shit storm.
There are so many aspects of the murder trial, the aftermath, the media circus, and the tenuous relationship O.J. Simpson had with his ex-wife, Nichole, that I could highlight. In every case, there are elements to that story that are both unsexy and controversial, dividing and enraging people of every opinion.
However, there's only one part I want to single out for this particular post. It's probably going to upset more people than most. I might even get some hate for it. That said, it's one of those hard truths that needs to be said, even if it's uncomfortable. Brace yourself because here it is.
The jury in the O.J. Simpson trial got it RIGHT.
Now, it's my turn to brace myself. I know that opinion isn't very popular. I also know most of the people in my own family disagree with it. I've talked to close relatives about it. They're all convinced that O.J. Simpson is guilty. They all believe beyond a shadow of a doubt that O.J. brutally murdered his ex-wife and Ronald Goldman. There's nothing anyone can say or do that can convince them otherwise.
Therein lies the problem, though. It's one that I've pointed out before when I've talked about reasons, excuses, and the idea of excuse banking. We all like to think of ourselves as rational, logical human beings that Spock from Star Trek would get along with. In reality, we're nothing of the sort.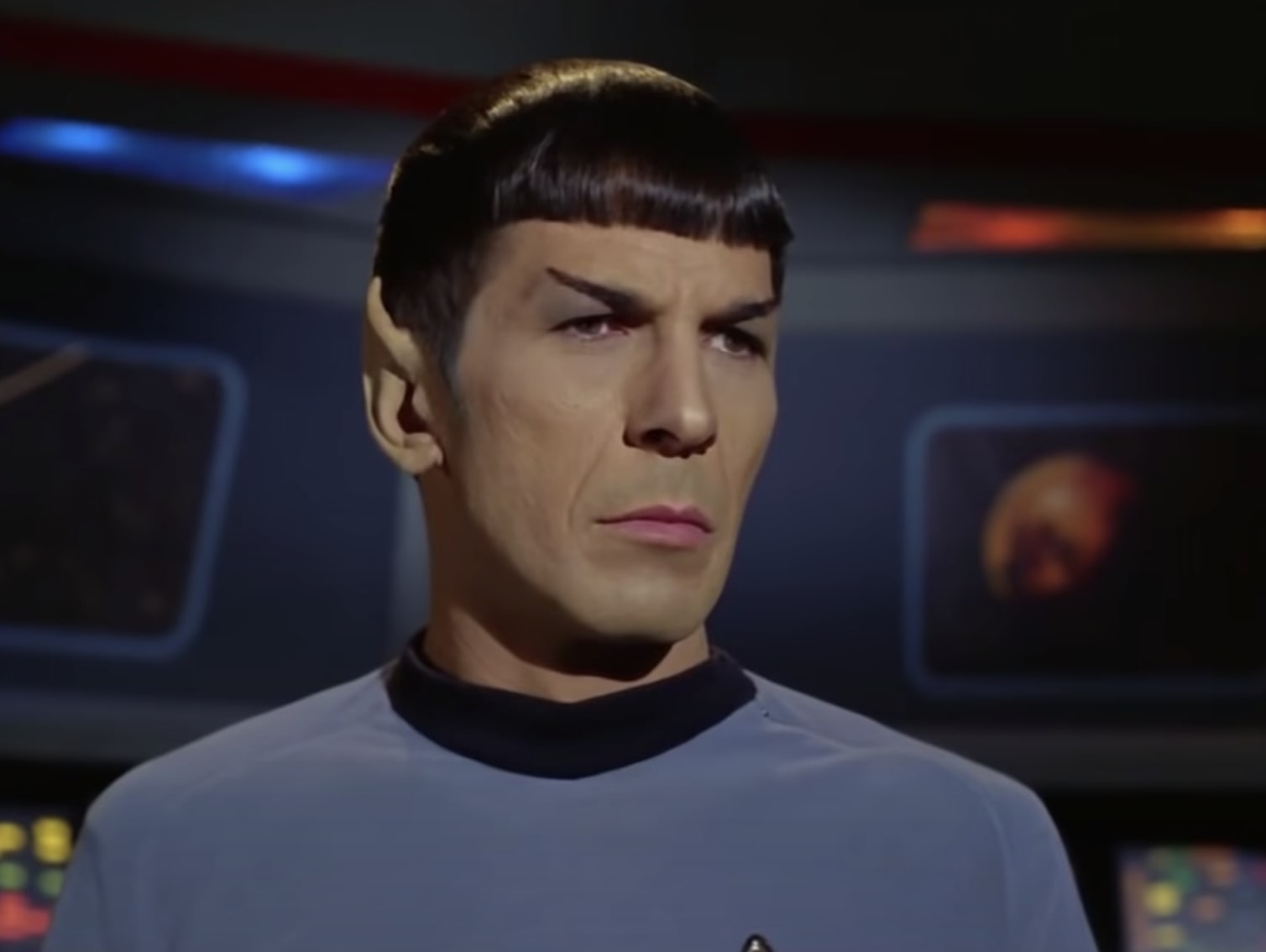 Our brains don't work through logic. Our brains can use it, but it's only every a secondary function. Our default caveman setting is to form an irrational opinion first and then look for ways to justify it. It doesn't matter if it's racist, sexist, or wholly irrational. That's how our brains work. That's how most people look at the O.J. Simpson case.
The problem is, from a legal point of view, that our justice system does everything it can to circumvent those flaws and it's not always good at it. There's a reason why criminal justice reform is a major topic these days. The justice system is woefully inefficient at dealing with all crime fairly, especially those committed by minorities.
That's part of what makes the O.J. Simpson case such an important case, but not for the reason you might think. The reason why it matters so much and why it's such a harsh truth to digest is because the O.J. Simpson trial highlighted how the justice system is supposed to work. In a perfect world, every criminal would get the kind of legal defense that O.J. Simpson got. The fact that O.J. is black only makes the truth that much harder.
Like it or not, the O.J. Simpson trial got right one of the most important elements of our criminal justice system, at least with respect on how it's supposed to work. It is built around the idea that a defendant is presumed innocent and must be proven guilty beyond a reasonable doubt.
It can't just be probable that someone is guilty. It can't just be likely either. To convict someone of a serious felony, like a double murder, it has to be beyond any reasonable doubt. That's a very lofty standard and for good reason.
Legal systems in modern western societies emphasize ensuring guilt and not punishing the innocent. There's a callous practical reason for that too. In a society built around a modern economy, we can't have the state throwing innocent people in prisons who could otherwise be working and contributing. That's why if someone is accused of a crime, the system has to make damn sure that they're guilty.
In O.J. Simpson's case, and I know this is going to make a lot of people gnash their teeth on a cinder-block, there was reasonable doubt. Pretty much all the evidence against O.J. was either circumstantial or hearsay. On top of that, the LAPD had a sordid history of corruption and racial bias. Police do frame suspects and innocent people do get charged with crimes they didn't commit.
Unlike most of those innocent people, though, O.J. Simpson had access to the best legal help that money could buy. Those men might be despised now for defending O.J. However, there's no getting around it. They did their jobs. They did exactly what a lawyer is supposed to do.
They revealed the reasonable doubt surrounding the case and, as upsetting as it might have been, there was reasonable doubt. The blood evidence was immense, but so was the evidence of improper handling and corruption from the officers involved. There are a great many theories as to what actually happened, but that doesn't matter in the end.
The mere presence of that doubt meant that the jury did the right thing in acquitting O.J. Simpson. It's a painful truth, especially to the families of Nichole Brown Simpson and Ronald Goldman. Their story will always be the biggest tragedy of the O.J. Simpson case. However, as hard as it is to accept, the justice system was right in this case.
There's so much more to the O.J. Simpson story that I could talk about. I'm going to avoid it because any discussion about this case is bound to trigger all sorts of anger and outrage. If you want to hear more about this topic, including O.J. Simpson, check out the Unpopular Opinion podcast. They're usually pretty balanced and pretty funny as well.
Short of a confession, complete with photographs and a bloody knife, we'll never know what happened in the O.J. Simpson case. It's that inability to truly know that's the hardest to accept. Our caveman brains just can't deal with that kind of uncertainty so we cling to our opinions and excuses.
Personally, I think it's likely that O.J. did murder his ex-wife and Ron Goldman. At the very least, I think he had something to do with it. However, I don't know all the facts. Nobody knows all the facts. That's why, in the context of justice, his acquittal was the right thing to do.
It's for that very reason, though, that we need a justice system that works around that. We, as a people, are at the mercy of our caveman brains and its inability to use logic properly. That's the biggest challenge of our justice system, having to deal with all these shortcomings. It's not perfect. For the O.J. Simpson case, at least, we see first-hand how it's supposed to work, even if we don't like the outcome.