As a general rule, it's my policy to ignore major political issues until after the protests have died down and people have stopped trying to strangle each other through computer screens. Politics is rarely sexy, unless it involves Monica Lewinsky and whoever John F. Kennedy was screwing. In my experience, nothing kills the mood faster than a heated political debate.
I know I've spoken on certain hot-button issues before. I did a quick response to the Women's March earlier this year and the March for Life that quickly followed it. Those weren't debates, though. Those were protests with simple, clear messages that were easy to break down. Debates aren't just a little trickier. They're downright infuriating.
There was a time when I used to enjoy engaging in such debates. I would even go out of my way to find people who disagreed with me, try to understand their position, and then try to argue my own. It was a good mental exercise, but that's all it ever was.
At no point did I ever change anyone's mind about anything. At no point did anyone change my mind either. Like debating creationists, they might as well have just been glorified shouting matches. They weren't meant to actually persuade the other person. The debate was just a spectacle and nothing more.
The fact remains that people don't like to change their minds about anything. I've mentioned time and again how rigid and stubborn the human brain is. Changing an opinion about something is a last resort. Before that happens, people will do the kinds of mental gymnastics that would make a Russian gymnast cringe to justify their opinion.
That brings me to the ongoing health care debate in the United States. I know everybody has an opinion on it and they want to shout that opinion from the highest hill over a bullhorn while Uncle Sam and Lady Liberty give them a back massage. It's one of those issues that a lot of people are sick of, which is kind of ironic when you think about it.
It's a frustrating debate to have in the first place because most other industrialized countries have resolved it. The United States of America, despite all the flexing it does of its patriotic nuts, is one of the only industrialized countries that doesn't have universal health care.
It's been argued over endlessly by politicians and presidential candidates. Every now and then, one will even build a platform around it. There have been any number of initiatives and policies, some of which do result in meaningful legislation. However, the debate still continues and so does the whining.
Now, I'm not going to take a position in that debate. That's not the purpose of this post. I'm writing this because someone needs to point something out in this debate that nobody seems to recognize. It's something that both sides of the debate need to understand, if only to maintain a sense of perspective.
It's not a thought experiment. It's not an opinion. It's not even an argument or a policy idea. It's a cold, unambiguous fact that is at the heart of the health care debate and others like it. This is a hard truth so whether you're a card-carrying liberal or a die-hard conservative, you might want to brace yourself.
What we're trying to accomplish with our health care system is physically IMPOSSIBLE.
Let that sink in for a moment. I don't usually write in all caps, but this is something that's worth shouting. If you're reading this out loud, please read it over again and shout it as loud as you want because it needs to be belabored.
Health care, be it universal or reserved for rich people with decent insurance, is an impossible endeavor that tries to account for infinite possibilities with finite resources. There are over seven billion people on this planet. There are hundreds upon hundreds of diseases that afflict the human body. Treating every person to the utmost just requires too many resources with too few people qualified to administer them.
That's why the answer to the health care debate isn't as simple as adopting the same universal health care policies as Europe. Contrary to what Bernie Sanders fans might believe, health care in Europe faces some pretty huge challenges for the exact same reasons. There are too many people who need health care, but there just aren't enough resources to go around.
Go to any country with any type of health care system you can think of. Don't be like Michael Moore and focus narrowly on one particular part of a system. No matter where you go and no matter what system you encounter, be it universal or administered by wizards, you'll always find cases of people not getting the care they need.
Within those cases, you'll find plenty of unusual cases, such as people who resort to do-it-yourself dental care. You'll also find plenty of tragedy about people suffering horribly due to their inability to get the care they need. So long as demand outstrips supply, they'll always happen. That's just basic economics and dispassionate logic.
In the end, whatever health care policy or reforms get enacted, it won't be enough. There will still be people who suffer because of it. There will also be people who end up paying more for both their care and that of others. There's just no way around it. Health care requires resources and people. When there aren't enough of both, you're going to get people who get screwed over.
It doesn't help that many countries, including the United States, face a shortage of qualified doctors. Despite the generous salaries and sexy nurse fantasies, the actual process of becoming a doctor is extremely costly and very difficult. No matter how sexy Hugh Laurie makes it look, becoming a doctor is hard and laborious.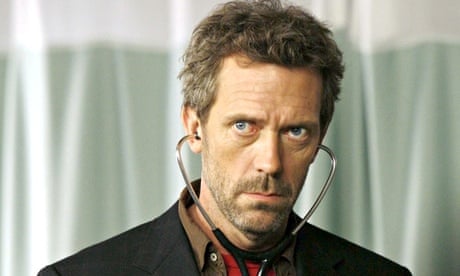 It also doesn't help that pharmaceutical companies and insurance companies are for-profit companies whose incentives aren't always in line with providing the best of care. There are people in this world who will risk doing real harm to sick people in order to turn a profit. These people aren't super-villains or sociopaths, for the most part. They're just working within a system with flawed parts.
This is not to say that the health care debate is hopeless. For the moment, the situation is impossible. There really isn't a way to provide adequate care to everybody. However, there are some rays of hope that should keep everyone's panties from getting too dry.
To combat the doctor shortage, companies like IBM are using Watson, their Jeopardy champion, to help diagnose disease and research treatments. Major biotech companies are using tools like CRISPR, which I've talked about before, to alleviate diseases that were once fatal and expensive.
Further into the future, advances in technology like smart blood or brain implants will improve overall efficiency in determining appropriate care. However, there will still be a cost. There will still be a bureaucracy, which both sides of the political spectrum find inherently unsexy. So long as that process is determined by humans and for humans, there will be flaws.
Remember this the next time someone debates health care. No matter what side they're on, the issues they're highlighting are literally impossible. It's still a debate worth having. We should still strive to give the most amount of quality care to the most amount of people. That's good for society, the economy, and even politicians.
Let's just remember that there's a difference between a solvable problem and an impossible situation. Health care, at the moment, is an impossible situation. We shouldn't lose sight of that, no matter how the debate unfolds moving forward.